Digital forensics specialists specialize in recovering, investigating and examining digital material found on technological devices. Certifications in this field can equip people with the proper tools and knowledge to excel at work. If you're a digital forensics expert, earning certifications can help propel you into a rewarding career by offering you added credibility, new skills and experience.
In this article, we explain the benefits of obtaining digital forensic certifications, list eight certifications in the field, answer frequently asked questions and discuss jobs you could pursue with certifications in this industry.
Key takeaways:
Earning a certification in digital forensics could help you specialize your skills or demonstrate your competence to employers in both the government and the private sector.

Top certifications might help you learn how to secure networks, analyze digital evidence of crimes and counteract the consequences of a hack or data breach.

There are a variety of certifications available with options for different budgets, skill levels and schedules so you can earn a professional credential that suits your needs.
Benefits of Digital Forensic Certifications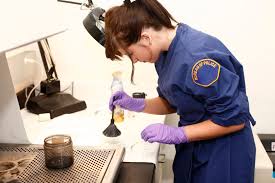 Earning a digital forensics certification can help you:
Prove your skills
Employers often hire candidates who they feel can bring the most value to their roles. When you have certifications that confirm you're competent in digital forensics, hiring managers may better understand your skills and consider you qualified for the role. If you're interested in developing a specialization to pursue more niche positions, certifications can also help you show your specialized knowledge to employers.
Expand your knowledge and skill set
Some digital forensics certifications require specific experiences, courses or on-the-job training. These professional development opportunities may expose you to new field activities, tasks and tools that you can use in your career. This helps build your skills and increase your knowledge of the field, which may help you excel in your job responsibilities and pursue new opportunities.
Enhance your qualifications
When you hold certifications for different digital forensics specializations, it could equip you to work in different roles within the field. Certifications could qualify you to seek specialized positions in areas like cybersecurity and hacking, fingerprinting and networking. Being able to work in different roles can also help increase your overall knowledge of the field and expand your industry-specific skills.
Add credibility
Having digital forensics certifications automatically adds to your credibility in the field. They associate you with a reputable professional organization, too. This credibility can help you attract clients, earn respect from peers, succeed in your role and advance in your career. These certifications can also build on your level of professionalism and add to your public, personal or professional image and reputation.
8 digital forensics certifications
There are many types of digital forensics certifications available for those in the field, including:
1. Certified Forensic Computer Examiner
This certification from the International Association of Computer Investigative Specialists (IACIS) is available to people in the digital forensics field who display a sophisticated understanding of principles like data recovery, computer skills, examination preparation and file technology. To obtain a Certified Forensic Computer Examiner (CFCE) certification, people can undergo a two-part process involving a peer review phase and a certification phase involving a practical assignment and a multiple-choice test.
2. GIAC Advanced Smartphone Forensics
This certification from Global Information Assurance Certification (GIAC) is available for experienced digital forensics specialists who want to confirm their advanced smartphone forensics knowledge. Those who earn this credential usually have advanced skills in multiple operating systems, mobile application behavior and device file analysis. To obtain this certification, you take and pass a proctored exam that has 75 questions with a two-hour testing time frame with a score of at least 69%.
3. Certified Computer Examiner
The Certified Computer Examiner (CCE) certification from the International Society of Forensic Computer Examiners (ISFCE) is available for people in the field who demonstrate competency in computer forensics. The ISFCE requires candidates to have at least 18 months of professional experience, approved industry training or demonstrable professional self-study.
To gain your credential, pass the associated four-part exam, which includes a written portion, a practical portion and a practical media examination. Some entities, such as some government organizations, require digital forensics experts to hold this certification as a term of employment or for maintaining employment.
4. Professional Certified Investigator
ASIS International issues the Professional Certified Investigator (PCI) credential to experienced candidates who have focused skills in security investigations. To qualify, you must have a minimum of three years of experience in the field and at least two years of case management experience. If you lack a higher education degree, the certification requires four or five years of experience, depending on your situation.
ASIS Worldwide also requires candidates to have held a full-time job in a security position. If you meet the organization's criteria, agree to their code of conduct and pass a 125-question exam, you can earn your credential. This certification can be beneficial for senior-level security personnel who want to hone their investigative skills.
5. GIAC Cyber Threat Intelligence
GIAC offers the Cyber Threat Intelligence certification to qualified candidates who understand how to identify and resolve digital threats. The certification focuses on skills like intrusion analysis, malware and data collection and storage. You can earn this credential by taking and passing GIAC's associated exam, which has 75 questions and a two-hour time frame. It requires a score of at least 71% to pass.
6. Computer Hacking Forensic Investigator
This certification from the International Council of Electronic Commerce Consultants (EC-Council) is available for people who specialize in investigating hacking crimes. To obtain a Computer Hacking Forensic Investigator (CHFI) certification, you may take a lab-based course offered by EC-Council that's focused on advanced investigation practices as they relate to hacking.
The program focuses on finding, seizing, analyzing and reporting evidence of hacking. This certification can prove that you're able to identify a hacker, analyze their actions and gather evidence.
7. GIAC Certified Forensic Analyst
GIAC's Certified Forensic Analyst (GCFA) credential proves that qualified recipients can properly investigate and handle incidents like data breaches and intrusions. The certification focuses on knowledge in areas such as artifact analysis, volatile data forensics and memory forensics. To earn the certification, take an 82-question exam within the three-hour testing period and earn a score of at least 72% to pass.
8. GIAC Network Forensic Analyst
GIAC also provides certification for forensic analysts who want to focus on network forensics. The GIAC Network Forensic Analyst credential covers specialized topics like network architecture, encryption, and network security protocols.
Earning this certification may help you show employers you're able to build and maintain highly secure networks. You can earn the credential by passing GIAC's exam, which can contain between 50 and 66 questions within a two to three-hour time frame. Earn a score of at least 70% to get your certification.
I hope you find this article helpful.