Organizational leadership is the practice of directing and coordinating individuals and resources in an organization to help it achieve its goals and mission. There are many educational opportunities available in this field, including doctorate programs that allow aspiring organizational leaders to develop expert-level knowledge and complete original research. If you're considering pursuing a doctorate in organizational leadership, it may benefit you to learn more about these doctorate programs.
In this article, we explain what a doctorate in organizational leadership is, list a few organizational leadership doctorate programs and how to choose one, and share common jobs you can pursue with this degree.
What is a doctorate in organizational leadership?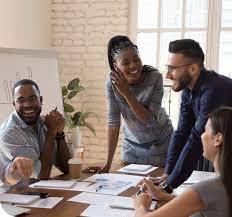 A doctorate in organizational leadership is the highest academic degree available to individuals who study organizational leadership, and it provides them with the knowledge and skills needed for executive roles. Organizational leadership is a field of study, philosophy and approach to management that aims to establish goals for an organization.
If you have a doctorate in this field, you might pursue executive or high-level management positions in a large corporation, nonprofit organization or educational institution. Requirements to gain acceptance into a doctorate program for organizational leadership often vary, but may include:
A master's degree in a related discipline

Reference letters

Transcripts from undergraduate or graduate programs

Graduate Record Examination (GRE) or Graduate Management Admission Test (GMAT) scores

A minimum grade point average (GPA)

Professional experience working in leadership positions
Doctorate in Organizational Leadership Programs
Here's a list of eight programs offering graduates a doctorate in organizational leadership:
1. Concordia University-Chicago
Concordia University-Chicago offers an online doctorate in organizational leadership, with the option to either earn a Doctor of Philosophy (Ph.D.) or a Doctor of Education (Ed.D.). Both programs allow you to learn organizational theory and engage in high-level research.
Graduating from one of these programs can qualify you to work in a wide range of business or educational leadership roles. To apply, it's necessary that you complete a master's degree with at least a 3.0 GPA. You also need at least two years of professional teaching or administrative experience.
2. The University of Arizona Global Campus
This online program enables you to develop your critical thinking and research skills and learn how to assess businesses and create strategic initiatives. It requires a dissertation on a specific research interest and offers accelerated six- to nine-week courses, making it ideal if you already work. To apply, you need a minimum GPA of 3.0 and an official transcript from your master's program. It may also be necessary for you to submit test scores.
3. The Chicago School
The Chicago School offers an online doctorate program if you're currently working in leadership positions within your chosen field. It prepares graduates for executive positions in a wide range of for-profit and nonprofit organizations, with courses on human diversity and ethics, research strategies, team-building and psychological leadership theories.
To apply to this full-time program, you'll need at least three years of work experience, a statement of research and an essay. Course completion in statistics and foundational psychology also are required.
4. Governors State University
Governors State University offers an online doctorate program in organizational leadership for those with an interest in academia or educational research. This program allows you to develop the skills necessary to work in leadership roles within education. The three tracks to choose from include K-12 superintendent, higher education administration and nonprofit leadership. To apply, you'll need a master's degree with at least a 3.0 GPA, along with GRE test scores.
5. Vanderbilt University
Vanderbilt University's online Ed.D. program on organizational leadership includes a capstone project and three on-campus meetings. The program allows you to develop an in-depth understanding in a variety of areas, including organizational change and systemic improvement, context-specific individual and organizational learning, and organizational improvement, practices and processes. To apply, you need a master's degree or at least 30 credit hours of graduate study.
6. Baylor University
The online program at Baylor University includes a combination of interactive coursework, collaborative group activities and live online classes. It's a beneficial program for managers with an interest in increasing their skill sets and includes courses related to research methods, organizational change and learning foundations.
Students can also participate in two immersion sessions, which allow them to apply the skills they learn to their profession. To apply, the university prefers you have a master's degree and a GPA of 3.5 or higher.
7. Indiana Tech
Indiana Tech offers an online doctorate in organizational leadership to students who already have an advanced degree. The program includes concentrations in higher education administration, organizational leadership and business administration.
Students with a Master of Business Administration (MBA) can transfer up to 15 hours of their coursework toward their doctorate. To apply, you need a minimum of a master's degree. The university also requires you to submit an essay describing how the program aligns with your career goals and participate in an interview with the program director.
8. University of Southern California
The University of Southern California offers a hybrid doctorate program in organizational leadership to individuals with an interest in pursuing an advanced role in an educational, nonprofit or government setting. The coursework includes topics related to organizational change, organizational leadership strategies and learning and design technology. Students also complete a dissertation that allows them to apply the theories and concepts they learned in class. To apply, you need either a bachelor's or master's degree.
How to choose an organizational leadership doctorate program
Here are some factors to consider when deciding on an organizational leadership doctorate program:
Cost: Consider your budget and the types of programs that may offer you lower costs.

Program format: Decide whether you want to enroll in a full-time or part-time program and whether you prefer to complete it in person or online.

Accreditation: Choosing an accredited program can help increase your advancement potential and allow you to access more opportunities when applying for jobs after graduation.

Career services: Some doctorate programs offer student support and career services, which can help you become better prepared for interviews and allow you to gain valuable feedback from individuals who may have a broader understanding of organizational leadership.
Jobs in organizational leadership
Here are some jobs you can pursue if you have a doctorate in organizational leadership. For the most up-to-date salary information from Indeed, visit indeed.com/salaries:
1. Organizational effectiveness manager
National average salary: $64,717 per year
Primary duties: An organizational effectiveness manager helps implement initiatives to support an organization. They may research ways to solve a variety of human resources, administration, management, sales and marketing problems. These managers might additionally engage in policy planning and design training and development programs for employees.
2. Human resources manager
National average salary: $70,727 per year
Primary duties: Human resources managers are responsible for recruiting new staff, reviewing job applications, interviewing qualified candidates and contributing to final hiring decisions. Their duties may also include writing or overseeing the creation of job listings and analyzing the personnel needs of their organization. They also help design workplace policies and devise departmental objectives.
3. Professor
National average salary: $75,719 per year
Primary duties: Professors teach at universities at the undergraduate or postsecondary level. Their duties include designing curricula, writing syllabi and conducting lectures. In addition to their teaching duties, many professors also conduct specialized research and publish their work in academic journals.
4. Project manager
National average salary: $77,268 per year
Primary duties: Project managers oversee an organization's projects. They create comprehensive plans that detail the goals and needs of the project. They also design the budget, create the schedule and develop a set of milestones for it. Throughout the lifespan of the project, they report its progress to the project team and other managers involved in it.
5. Management analyst
National average salary: $80,445 per year
Primary duties: Management analysts work closely with businesses to analyze their systems and processes and provide actionable insight to improve their efficiency and performance. They analyze a variety of business data to identify areas of improvement. They may also assess budgets to help companies devise ways to increase their profit margins.
I hope you find this article helpful.