Many food and beverage certifications show that candidates or businesses are qualified in certain aspects of food safety and management. Having one or more certifications in food and beverage shows a commitment to food safety. If you're interested in working in the food or restaurant industry, then it might benefit you to learn about the different food and beverage certifications you can pursue. In this article, we discuss food and beverage certifications by explaining why you would seek these credentials and listing eight industry-related certifications you might earn.
Why pursue a food and beverage certification?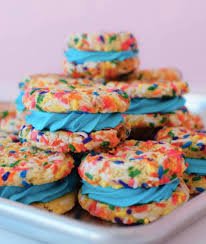 You might pursue a food and beverage certification to advance your career in the food industry. Having a certification typically makes you more qualified since you have additional education and training. For example, if you'd like to become a manager of a restaurant, then you might earn a food and beverage certification. Some certification programs teach you how to oversee the operations of a restaurant, which is an important skill to have as a manager.
Other food and beverage certifications refer to the organization itself. You could get a certificate for your restaurant that ensures your location follows safety procedures. Many of these credentials have an emphasis in food safety regulations. This is important for food-handling businesses to have. Several states require organizations that create and provide food to have certain certifications. A certificate in food safety shows that the business you manage is healthy for consumers. If you're a manager or you're in a leadership position for a food-related company, then you might pursue a food and beverage certification.
8 food and beverage certifications
Here are eight food and beverage certifications you could pursue:
1. International Organization of Standardization 22000
The International Organization of Standardization (ISO) 22000 certification is a common credential for organizations that manage food processes that involve packing ingredients, equipment and cleaning agents. The ISO 22000 shows that businesses are following best practices concerning food safety. A component of this certification is that organizations have impressive management techniques. This means that they can ensure the safety and health of all their products in the supply chain. Organizations that have this certification usually possess impressive documentation and communication skills to prove that their products are safe. Several organizations offer this certification with an audit process fee.
2. Hazard Analysis and Critical Control Points
Although it's not a requirement to open a restaurant, many organizations may want to earn the Hazard Analysis and Critical Control Points (HACCP) certification. This credential emphasizes standards for hazard prevention in food. The United States Department of Agriculture (USDA) and the Food and Drug Administration (FDA) regulate the HACCP certification. HACCP makes sure that no unsafe foods enter organizations, making it an essential certification for restaurants and food-related businesses. This decreases the risk of people consuming contaminated foods. HACCP also shows an organization's dedication to food safety. Businesses can get the HACCP through various certifying organizations.
3. Good Manufacturing Practice
Good Manufacturing Practice (GMP) is an FDA-approved certification that focuses on safety regulations within food manufacturers. Companies that have GMP certificates demonstrate food safety through rigorous, routine procedures. For example, the GMP certification shows that organizations reduce food safety risks concerning processing, packing and shipping food and beverages. To do this, GMP standards focus on sanitization and equipment handling. Companies that are GMP-certified might have several training, documentation and operating processes in place. Many food manufacturers seek candidates who have GMP knowledge through certification or training. Organizations can receive this certification through companies that can audit their safety regulations.
4. Certified Professional-Food Safety
Candidates who'd like to specialize in food safety might consider becoming a Certified Professional-Food Safety (CP-FS). This credential is for individuals, as opposed to organizations. Professionals who want to work in food and beverage might benefit from becoming a CP-FS. This certification shows that candidates have extensive knowledge of subjects about food safety, such as food microbiology and waste management. Candidates may receive some work-related training to qualify for this certification. To become a CP-FS, professionals have to take and pass an exam. Once they earn the certification, they need to renew it every two years.
5. Food Safety System Certification 22000
The Food Safety System Certification (FSSC) 22000 includes the ISO 22000 standards, along with additional food safety requirements. Specifically, the FSSC 22000 has an emphasis on identifying and defining hazards within food and beverage organizations. With this information, businesses further reduce safety risks by controlling hazards. Organizations that have the FSSC 22000 typically possess impressive communication skills and increased credibility. This certification is a widely recognized qualification with several active certificates. Businesses can earn this certification through any company that can evaluate them, which usually involves a fee.
6. Safe Quality Food
This certification, which is through the Safe Quality Food Institute (SQFI), is a requirement for many companies that handle food and beverages in the United States. The Safe Quality Food (SQF) certification ensures the dedication of organizations to food safety excellence. Earning this certification shows that the company's products relating to food and beverages are safe. This means that the products pass the required standards for food safety. The SQF certification has extensive health and sanitation rules, meaning that companies with this credential have impressive manufacturing and agricultural practices. Companies can only receive this qualification through the SQFI.
7. British Retail Consortium Global Standards
The British Retail Consortium Global Standards (BRCGS) certification specializes in protecting consumers through safety and transparency. This certification is available and known well in several countries, making it a valuable credential for companies in the United States. BRCGS includes several divisions involving food safety. For example, it encompasses food storage and distribution, along with packaging and shipping products. If a business earns this certification, it may receive international recognition because BRCGS is in many countries. This certification is essential for organizations that want to do business globally. Businesses can earn BRCGS through many companies through an evaluation process.
8. Certified Food Manager (CFM)
Professionals who want to have an executive career in food management might consider becoming a Certified Food Manager (CFM). Having this certification shows that the candidate has expertise in a variety of culinary skills. For instance, being a CFM indicates that the professional knows restaurant and menu design, cooking and sanitization and human resources and management. These abilities are essential for managing a restaurant or other food-related business. To become a CFM, candidates must take and pass an exam. Upon earning the certification, candidates have to renew their certificate every three years.
I hope you find this article helpful.