As the world becomes increasingly connected and globalized, more brands are deciding to employ global branding strategies to market their products or services to multiple countries in a similar way. Global branding enables companies to increase their recognition in different parts of the world. If you're considering employing a global branding strategy to expand your brand, you may want to learn more about the benefits of global branding.
In this article, we discuss what global branding is, list eight benefits that come with global branding and provide a few different types of global branding strategies to consider if you want to improve the influence of a brand.
What is global branding?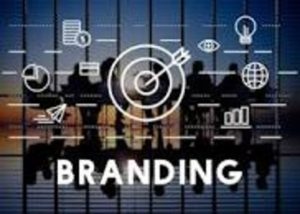 Global branding is the process of creating a positive perception of a company and its products or services to a global audience. It involves researching how individuals in a variety of different countries are likely to perceive the brand and planning how to position it in each market to best achieve that perception. While it can sometimes be a challenge to make a brand recognizable to international markets, global branding helps to improve the process by streamlining marketing and advertising efforts across the globe.
Maintaining positive brand awareness and presenting a brand's value proposition in a way that's easy to understand are both important for creating a successful global branding strategy. A value proposition is a simple summary of why a customer might choose a brand's products or services over that of another. Positive brand awareness helps establish brand trust by making it easier for global consumers to recognize the brand and distinguish it from similar brands.
8 global branding benefits
Brands that have already expanded their presence to international markets and are interested in continuing to increase their presence often decide to employ a global branding strategy. There are a variety of unique benefits to global branding strategies, regardless of the types of brands that are employing them. Here are eight common benefits of global branding:
1. It increases a brand's presence
One especially important benefit of global branding is that it allows brands to increase their presence since they're in more than one specific region or location. By increasing their presence to global audiences, they have the potential to become well-known worldwide and attract a larger customer base than they might have otherwise if they chose to remain in a single region or market. Brands with a bigger global presence can not only improve their sales and profitability but also their brand loyalty.
2. It can improve the effectiveness of a brand's products or services
Just as a small company learns more about how to market its products as it increases its operations and enters larger markets, a brand that uses global marketing can adapt its marketing strategies to a wider audience. Global branding enables companies to share their improvements with a much larger audience and gain additional insights into potential areas for improvement. They can then release better products or services that meet the needs of even more customers.
3. It can increase a brand's competitive advantage
Companies that are able to expand into global markets enable customers to become better informed and more aware of the products or services that they have available. This can help increase their competitive advantage, which allows them to produce goods and services more effectively than their competitors and can help them become a market leader. Market leaders have the largest market share within an industry and can use their dominance in the industry to influence the wider market. They may also enjoy more customers and higher brand loyalty.
4. It has to potential to enhance a brand's value
Brands that are globally recognized often have higher market shares due to having a larger customer base. Global branding allows companies to gain more customers, which can increase both sales and market share. An increased market share can also increase the overall value of a brand or its total monetary worth. More valuable brands can enjoy lower price sensitivity, meaning customers are more likely to purchase products for what they offer, rather than for their price alone. This can make it easier for a brand to raise its prices without having to worry about customers deciding to switch brands.
5. It increases opportunities in different parts of the world
Global branding allows companies to better meet customer needs in different parts of the world. It can also enable them to find markets that lack a lot of competitive barriers that might make it difficult to enter the new market. For example, a ride-sharing company that decides to use global branding may have an easier time finding a market in a country that lacks public transportation and doesn't have very many existing ride-sharing companies that already enjoy high customer loyalty.
6. It enables brands to increase their investments
Global branding often makes it easier for brands to justify increases in their marketing and branding investments since they're often marketing to a larger, more global audience. It may also allow them to enjoy lower advertising and marketing costs because it enables them to create a single, cohesive campaign for a global market, rather than a series of smaller campaigns designed for different regions or countries. Larger brands may additionally decide to invest in an international advertising agency to help them create an effective global campaign, allowing for increased efficiency.
7. It can improve brand perception
Brand perception is the combination of a customer's thoughts, experiences and feelings about a product or service. Global brands are often able to gain a positive international reputation and may come to represent quality and status in certain markets. Besides strengthening how customers perceive the brand, global branding can also help to enhance brand identity or the unique image that customers develop of a brand. Good global branding strategies can make small, culturally appropriate adaptations for each region or country without causing a brand to lose its positive perception.
8. It increases customer awareness and stability
Through global branding, more customers can become aware of the brand, including what products or services it offers and what its benefits are. This awareness can make it easier for brands to construct successful retention campaigns to market products or services to existing customers. Global branding also frequently requires companies to follow global trends to better engage with international markets. Global brands tend to be more attentive to global markets and are able to adapt to market fluctuations quickly. This can help them increase stability and improve the quality of their customer relationships, in addition to their external communications.
Types of global branding strategies to consider
Here are a few different types of global branding strategies for brands that want to expand their products and services globally:
Borderless strategy
A borderless global branding strategy involves using a universal marketing approach, rather than adopting different brand strategies for different countries. This strategy offers the same value proposition to customers across the world, regardless of their country. It uses the same advertising campaigns to encourage customers to make purchases or learn more about the brand. Borderless strategies commonly use social media and video streaming platforms to deliver consistent content to prospective customers and enable them to interact directly with the brand.
Cultural strategy
Cultural strategies emphasize the brand's culture and develop guidelines that apply consistently across all locations. It aims to create a compelling culture with values that are recognizable globally and that remain stable over time, like family and optimism. It also uses brand attributes to showcase the more personal aspects of a brand. Brand attributes are the various characteristics of a company, such as its interest in sustainability or in the unconventional. These attributes help brands make their marketing more authentic by allowing prospective customers to make personal connections with them and see how their values match their own.
Insider strategy
An insider strategy researches cultural practices in different regions or countries for the purpose of adapting branding slightly to better match those practices. This strategy involves viewing different cultures from the perspective of an insider, rather than simply an outsider. It may use marketing professionals within different countries to improve branding messages and help them remain consistent with cultural norms. Insider strategies often enable brands that are less well-known or that lack the recognition of more established global companies to differentiate themselves from larger competitors in the industry.
Glocal strategy
A glocal strategy involves maintaining global brand advertising while also adapting the brand's individual message or product offerings slightly to better meet the needs of local communities. Fast-food franchises often employ this strategy to adapt their menu slightly to meet the dietary requirements of individuals within a particular country. The strategy standardizes certain marketing processes while localizing others to consider the cultural or geographical factors that influence customer perceptions. It's similar to the insider strategy, in that it may utilize individuals within different countries to improve messaging to make sure that it remains consistent with local cultures.
I hope you find this article helpful.