In the event of a natural disaster or emergency, talented and specially trained individuals are essential to the assistance, rescue and recovery of affected individuals and communities. If you have a passion for helping your community, an interest in emergency preparedness and like working as part of a team, you might enjoy a career in disaster management. In this article, we define disaster management, discuss helpful skills and traits when pursuing a career in this field and provide a list of common jobs in disaster management.
What is disaster management?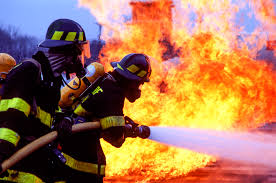 Disaster management is the organization and distribution of resources and responsibilities needed to prepare for and respond to a natural disaster or emergency. Examples of natural disasters or emergencies include:
Hurricanes

Earthquakes

Floods

Tsunamis

Volcanic eruptions

Wildfires

Tornadoes

Droughts

Oil and chemical spills

Nuclear emergencies

Landslides

Severe winter weather

Pandemics/epidemics
There are several organizations and individuals involved in disaster management who strive to implement preparedness, response and recovery protocols to communities affected by such events. Disaster management includes all stages of disaster readiness and response, including prevention, preparation, rescue, recovery, cleanup and community outreach.
Useful skills for a career in disaster management
There are several skills, competencies and personality traits that are helpful to individuals pursuing a career in disaster management. Typically, individuals who excel in disaster management roles possess the following skills and experience:
Effective communication skills: The ability to efficiently communicate complex ideas in simple and easy-to-understand language is essential to training emergency response personnel and the general public in disaster and emergency response plans.

Ability to work well under pressure: Natural disasters are emergencies and can cause feelings of stress and pressure to those providing relief and rescue efforts. The ability to remain calm in emergency scenarios is an essential part of working in disaster management.

Strong decision-making abilities: Individuals responsible for making decisions that influence the effectiveness of a community's disaster relief plan often possess strong decision-making abilities.

Knowledge of emergency response protocols: Understanding the emergency response protocols of government agencies and disaster relief organizations allows those working in disaster management to accurately account for their resources and capabilities and design successful disaster relief programs.

Time management and organization skills: Natural disasters and emergencies can occur any time, meaning response teams need to act quickly. Individuals working in disaster management are often able to effectively manage their time and resources so that rescue efforts proceed as efficiently as possible.

Delegation and supervision abilities: Many roles within disaster management involve delegating resources and responsibilities to response teams, making supervision skills a valuable tool in this profession.

Ability to work well as part of a team: Often, disaster and emergency personnel work as part of a team to prepare and aid communities affected by disasters. The ability to work effectively as a team member is crucial to the success of response and rescue efforts.Jobs in disaster management
The field of disaster management offers a wide variety of professions. When contemplating a career in disaster management, it's helpful to understand the roles and responsibilities of common positions within the field. Below is a list of jobs found in disaster management:
1. Disaster restoration technician
National average salary: $29,482 per year
Primary duties: Disaster restoration technicians assist the victims of natural disasters by assessing, cleaning and repairing damaged property, installing new materials and rebuilding destroyed or damaged homes. They may also remove and properly dispose of any hazardous or toxic materials and waste, such as oil, mold, chemicals or biohazards that have been collected in public areas in the aftermath of a natural disaster or emergency.
2. Paramedic
National average salary: $38,394 per year
Primary duties: Paramedics provide medical care at the location of an emergency and transport patients to hospitals. Paramedics also administer advanced treatments such as shots, intravenous lines and airway devices. In the instance of an emergency or natural disaster, they may provide life-saving on-site treatment to injured individuals.
3. Firefighter
National average salary: $44,473 per year
Primary duties: Firefighters extinguish building and forest fires, minimize fire and smoke damage, operate firefighting vehicles and equipment, execute rescue missions and perform lifesaving medical treatment when necessary. During natural disasters, they have an important role in rescuing, protecting and assisting affected citizens.
4. Emergency medical technician
National average salary: $45,520 per year
Primary duties: Emergency medical technicians respond to medical emergencies to provide health care to patients on the scene of an emergency and in transport to the hospital. Typically, they assess the patient's condition, determine proper medical action and administer treatment. In the event of a disaster, emergency medical technicians may assist in rescue efforts and take part in mass patient transfer missions.
5. Disaster recovery manager
National average salary: $64,302 per year
Primary duties: Disaster recovery managers design and implement the recovery plans of a disaster relief organization. They conduct risk analysis and design preventative measures to increase disaster preparedness and decrease the impact on communities affected by natural disasters. They communicate with local and state government, law enforcement, emergency responders and local business owners to develop disaster and emergency response plans. Disaster recovery managers also provide training to first responders and disaster response personnel and organize preparedness training for the general public.
6. Emergency services manager
National average salary: $70,384 per year
Primary duties: Emergency service managers are typically government employees who oversee and coordinate community emergency service efforts in collaboration with emergency service providers. They develop and conduct emergency management education with city departments, agencies and local communities. They may also research, locate and obtain disaster relief grants from the Federal Emergency Management Administration.
7. Flood risk engineer
National average salary: $83,467 per year
Primary duties: Flood risk engineers assess the risk of extreme flooding in towns and cities and research ways in which to decrease this risk. They may design and maintain dams, drainage systems, sea walls, pumping stations and other forms of flood control to better prepare areas commonly affected by extreme flooding.
8. Fire engineer
National average salary: $88,092 per year
Primary duties: Fire engineers design materials and products that help prevent the spread of fires. They could inspect buildings or equipment, make recommendations for fire exit placements, ensure new buildings and products meet fire codes, and determine a structure's ability to withstand a fire. Fire engineers may also help create new fire safety codes and standards.
I hope you find this article helpful.