When working as a social media manager, you may need to perform tasks that require specific knowledge. You can obtain this knowledge by undergoing social media manager training. Understanding some available training options and some tips on how to select one may help you find a course that's right for you. In this article, we explore what social media manager training is, what skills you can learn from them and a few training classes you can take.
What is social media manager training?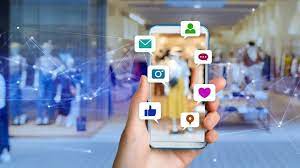 Social media manager training is any structured course that teaches you key skills for the job position of a social media manager. This can include knowledge about social media platforms, management skills, content creation and analyzing research data. You can participate in this training through your company, at a local community college or through courses that you may take online. Taking a training course may provide you with a certification, which you can list on your resume as a professional qualification.
8 social media manager courses
These are eight online courses and platforms where you can find training for becoming a social media manager:
1. Coursera
Online learning platform Coursera offers a social media marketing specialization from Northwestern University that teaches professionals about the basics of social media strategy. It comprises six different online classes and a creative project at the end. You can pay an additional fee to take the course tests and obtain a social media certification.
2. Management and Strategy Institute
The Management and Strategy Institute, also known as the MSI, is a professional organization for professionals involved in business management. The Certified Social Media Manager, or CSMM, course is a certification program that teaches a manager-level understanding of social media strategy. It covers all the major social media platforms in broad detail so that you can properly lead a team when implementing social media for your company.
3. Acadium
Acadium is a marketing-specific website that helps you develop your social media skills. It includes several free courses on social media subjects, such as search engine optimization, digital marketing and analytics. This site also includes an apprenticeship program that matches you with a business professional to guide you through social media and marketing processes.
4. Social Creators
Social Creators specializes in creating a social community for people who work in content creation. In addition to their community, they offer workshops and multi-day social media courses, such as video storytelling for social media and how to create a brand story. While their courses have no certification, Social Creators is a good source of information on how to create content for social media.
5. Constant Contact
Constant Contact specializes in email marketing services for small businesses. They also offer courses that can help you learn more about social media and marketing. Their Social Media Quickstarter course is a free resource that provides beginning information about common social media platforms.
6. Hootsuite Academy
Hootsuite Academy is a social media and marketing certificate learning site. It offers multiple training courses that can help a social media manager, including social marketing, advanced social advertising and advanced social media strategy. There's even an option to create your own social media training course that's customized to the individual needs that you can take individually or share with your team.
7. Udemy
Udemy is an online course website that provides digital courses for a variety of subjects. It offers multiple social media classes that can help you learn valuable skills for a social media manager, such as the Social Media Management Tutorial and Social Media Monitoring. All courses at Udemy are individually priced and many of the social media courses are free.
8. Udacity
Udacity is a digital skills platform that specializes in teaching professional technology courses. One of their three-month programs is in digital marketing and includes a variety of skills needed for a social media manager, such as marketing fundamentals, content strategy and social media advertising. This program uses both traditional modules and projects to teach, which means you may have work you can put in a portfolio when you're finished.
Tips for choosing a social media manager course
These are some suggestions that may help when selecting a social media manager training course:
Decide on platforms
There are multiple social media platforms that you can use when working as a social media manager. Some social media courses may offer a general overview of multiple platforms or focus on one or two of them. When deciding on a social media manager class, try to look at the course description to determine if it teaches you about platforms you may use for your position.
Determine if you need a certification
A certification is a document that demonstrates that you possess a particular professional skill. Some social media manager training courses have a certification component, while others don't or require an additional fee to complete a certification. Whether you want an official certification can affect which training courses you may want to take.
Check the time commitment
How long a social media manager training course takes depends on the subject matter, format and company that's providing the course. Some courses may also have specific time slots you need to attend lectures or collaborate with other people taking the class. Before signing up for a training course, consider checking how long it usually takes and if there are any required class times to ensure the course fits with your schedule.
What skills does a social media manager training teach?
Here are some skills that you can learn from social media courses:
Analytics
Analytics is the process of using data and statistics to make business decisions. You can perform analytics using a variety of different tools to help you gain insight into your social media presence. Training courses can teach you about general analytics practices, what certain types of data results mean and how to use specific types of social media analytics programs.
Content creation
Content creation is the production of content for social media, such as videos, essays, pictures and short text messages. Creating interesting content that attracts potential viewers and encourages them to look at your company's product or service is a large part of managing a social media page. You can find courses that help you learn how to create different types of content and publish it on social media platforms.
Marketing
Learning how to properly market a product or service can help you catch your audience's interest and may increase the success of your social media page. You can use your social media page to market products from your company or increase the recognition of a particular brand. Taking social media training courses can teach you basic marketing principles and may allow you to use these concepts to increase the viewership of your social media accounts.
Platform optimization
Platform optimization is the act of ensuring the content on your social media pages makes the greatest impact. This can include search engine optimization, choosing the right platform for a specific type of content and scheduling updates for when your customers are most likely to visit your site. Most social media courses include lessons about platform optimization, many of which can mention specific social media sites and what tactics work best for each one.
Customer service
Many companies use social media to connect with their customers and address any feedback or challenges they may have with a product. As a social media manager, you may need to interact with the public and have strong customer service skills. Some training courses have sections that detail how to interact with viewers on social media. You can also attend management or customer service classes in addition to social media training to improve this particular skill.
Project management
As a social media manager, you may need to help your team complete their projects effectively and on time. Improving your project management skills can help you create quality content quickly and may allow you to better organize your team. You can take courses to learn how to create project management solutions for social media content and may learn how to use software programs to record and monitor your team's progress.
Design
Most social media pages include a design element, such as backgrounds, pictures, videos or infographics. Understanding design principles can help you and your team create engaging elements for your company's social media accounts. Some courses can teach you how to design content with particular tools or software programs. Some classes may even teach you some design concepts that may improve your ability to effectively create and place images on an account in a way that attracts an audience.
I hope you find this article helpful.