Organizations that require improvements or changes to their processes may consider launching a project, along with those who want to review products and services. Project launches require several team members to accomplish project goals. By learning about project launches, you become a more efficient and reliable team member. In this article, we discuss the importance of project launches and mention how to launch a project, along with several tips to help you succeed.
Importance of launching a project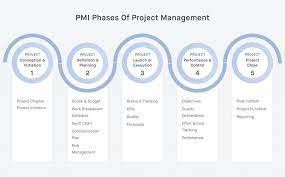 Team members work on project launches to educate those around them about projects and products developed by teams. Project launches focus on improvements to organizations, products, and services. During project launch meetings, these meetings share advancements and progress with stakeholders and members of upper management.
How to launch a project
Here is a guide to help you with your next project launch:
1. Define your objective
Team members use precise objectives to determine whether projects are successful. When establishing your objective, consider using the SMART objective. This provides you with more clarity and ensures that all team members have the same guidelines. Here is some more information about SMART goals and how you can use them:
Specific: This ensures that your goal is specific and comprehensive. It removes any confusion and ensures all team members have the same goal.

Measurable: Having measurable goals ensures you can track project progress.

Acceptable: Otherwise called ambitious, this section of SMART goals ensures that your project is attainable and realistic. For example, you may want to discuss the project timeline with team members to ensure that they can complete it within your timeframe.

Realistic: When establishing your project, you may want to consider any restraints, like budget and resources, to identify realistic guidelines.

Time-defined: Your project requires a target deadline, which provides team members with a timeframe.
2. Establish your tasks and plan
When you have a clear objective for your project, you may also want to establish your desired tasks, along with a plan for team members to follow. This provides team members with clear tasks to complete and allows you to divide tasks depending on team members' abilities. To do this, you may want to consider developing professional relationships with your team members to identify which tasks to assign. Every task or accomplishment contributes to the success of the project. When your project advances, you can adjust these tasks by asking team members which adjustments they want to make.
When you have several tasks outlined, discussing priorities with your client may be beneficial. This helps define which tasks to complete first, along with task urgency and importance. From here, you can define milestones and provide team members with deadlines for particular tasks. This also allows you to establish subteams for more complex tasks.
3. Determine your budget
Before launching your project, you may find it beneficial to establish a budget for particular tasks and milestones. For example, website development projects may require content writers and web developers to work together. In this scenario, you may want to provide each department with separate budgets. If you don't know which budgets to assign, you may want to consider previous projects and use them as references. Alternatively, your client may have a budget in mind for the project.
4. Identify risks
When developing projects, you may want to consider using risk analysis to identify potential risks. This is useful because projects carry some risks, and being prepared for these risks increases your chances of success. You may want to hire a risk analyst to perform analyses, which consist of:
List: Establish a list of potential risks, which you can categorize into financial, human-related, and time-related risks. You may have additional categories to use when separating risks.

Evaluate: Arrange and prioritize your risks to establish their occurrence probability and the severity of potential impact.

Define: Establish a plan in case these risks occur by identifying how you can overcome these obstacles.
5. Establish a performing team
You may find it beneficial to establish a performing team that focuses on generating results. When creating this team, you may want to choose people who share similar values and personalities. Likewise, it may be useful to choose team members who have project management experience to ensure the success of your project. Every team member requires their own role and responsibilities to ensure all members have clarity regarding their tasks.
6. Promote collaboration
Your project's success depends on team collaboration and ensuring all team members work efficiently together. When your team collaborates on projects, they increase productivity by using multiple team members to complete tasks. This also provides your team with a range of ideas and opinions to help solve obstacles as they arise.
7. Use tools
You may find it beneficial to use project management solutions to help with task management and overall communication. These solutions provide visualization and allow project managers to monitor project progress more efficiently. Project management solutions encourage collaboration and help you efficiently manage all projects.
8. Organize a meeting
You may find it beneficial to use a project launch meeting that allows team members, stakeholders, and other professionals to interact. These meetings also allow you to discuss any challenges or obstacles you require help to overcome. You can use project meetings to clarify roles, provide an action plan, and define potential risks. Many companies use these meetings to officially launch their projects and introduce other departments to their projects.
Tips for launching a successful project
Here are some tips to help you launch a successful project:
Conduct research
Conduct research to determine the best plan for your project and industry. You may find it beneficial to research your competitors and determine how they launched their projects. Consider conducting regular research to discover innovations and new trends in your industry.
Communicate effectively
Strong teams increase their chances of success when you provide clear instructions and expectations. You may also want to ask team members whether they have any questions. This determines whether any of your project details are unclear and whether you want to revise some project components.
Ask questions
When project details appear unclear, you may want to ask your supervisors, members of upper management, and team members questions that clarify your role. You may also want to ask yourself particular questions that identify your goals and how this project contributes to those goals. Asking questions demonstrates your commitment to successful projects by ensuring team members consider all components of projects.
I hope you find this article helpful.