No matter your career path or your professional field, learning how to improve your listening skills can help you excel in your industry. From communicating with business partners to understanding market trends, good listening skills can help you complete your tasks effectively and help you gain a competitive advantage in the workforce.
In this article, we describe what makes a good listener and provide eight steps you can take to become a better listener in the workplace.
What makes a good listener?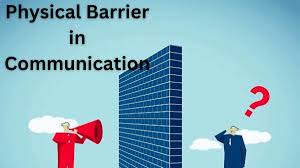 A good listener does more than merely hear conversations. The most skilled listeners offer their complete attention, carefully process what they hear, and respond empathetically. They also tend to be open-minded as they listen. As you develop your listening skills, you might find that you can participate more fully in conversations and offer more effective feedback.
8 Strategies To Improve Your Listening Skills
Follow these eight steps to becoming a good listener:
1. Give your full attention
The first step to better listening is offering your full attention. You should use nonverbal communication cues to demonstrate your availability for conversation. Position your body so you're facing the other person directly, and get comfortable so you can concentrate on the conversation.
Make eye contact when you first begin talking with someone and continue to connect visually throughout the conversation. You don't need to maintain unbroken eye contact, but you should look at the speaker often. Keeping regular eye contact helps you focus on the speaker and their words. Eye contact can feel uncomfortable or impossible for some, but other nonverbal cues can help project your confidence or demonstrate your interest.
2. Eliminate distractions
Next, try removing distractions from the area, if possible. If you're at your desk, put away paperwork and close your notebooks. Dim the screen on your computer or laptop to prevent yourself from becoming distracted by incoming emails. Turn down the sound so you won't hear alerts during your conversation.
Phones can be one of the biggest causes of distractions, too. To make sure you can maintain full focus, turn off the ringer and put it in an area where you can't see it or reach it easily.
If you're attending a scheduled meeting, make sure you find a quiet room or space. Close the door to limit noise and external distractions. Try to make the area as comfortable as possible to enable focused listening.
3. Resist the temptation to interrupt
When you listen, one of the most effective steps you can take is to allow the other person to speak without interruption. If you're concerned that you won't be able to offer input or respond to questions, remember that you should have ample opportunities to speak later.
If you can't hear your conversation partner clearly, ask the other person to speak louder or make the move so you're closer to them. If external noise is preventing you from hearing clearly, try shutting out any environmental sounds so you don't have to ask the other person to repeat statements.
Another item to consider when having a conversation is your beliefs and biases. Sometimes an individual's beliefs about a subject might encourage listeners to interrupt a conversation. Understand your biases and beliefs, and then you can set them aside. This can help you remain objective during a conversation and can improve its quality.
Remember that a moment of silence also can give you both a chance to reflect on what you've discussed before moving the conversation forward.
4. Build rapport with movement
To encourage your conversation partner to share, try to make them as comfortable as possible. In addition to removing distractions and focusing your attention on the other person, try subtly mirroring their movements. Adopt a similar posture and use comparable body language as you listen. Reflect on their facial expressions to indicate that you understand what they're saying.
Rather than making your gestures and facial expressions too similar to the other person's, make sure they reflect their mood. You'll build a rapport with your conversation partner and establish trust, both of which are essential for being a good listener. You'll also respond with empathy, which can open up lines of communication and help the conversation flow more naturally.
5. Ask for more details
Seeking understanding can help you better comprehend what the speaker is saying, which can help you formulate targeted questions. Ask questions that demonstrate you're listening and truly interested. This can prompt the other person to continue sharing, giving you additional opportunities to listen.
Wait until the speaker has ended their part of the conversation naturally. When it's your turn to talk, focus first on questions rather than solutions.
Ask your conversation partner for more details, especially if you don't understand the implications of a situation. You want to listen to the point where you can teach and instruct about the topic, so asking targeted questions and listening to expand your understanding of the subject can keep you engaged with your conversation partner.
Invite your recipient to share how an outcome made them feel rather than assuming their reaction. Remember that being curious can help you gather more information so you can provide better feedback later.
6. Paraphrase what you've heard
After you've listened carefully to your conversation partner and asked clarifying questions, try paraphrasing what the other person said. You can do this by saying things like, "It sounds like you're saying," or "What I hear you saying is," or "What I think you mean is."
This gives the other person a chance to clarify and see if you're on the same page. Repeating what you've heard helps you avoid assuming what the other person said or thought while offering your colleague an opportunity to reflect on the discussion.
7. Note nonverbal cues
Another important step to improving your listening skills is paying attention to nonverbal communication. Take note of the other person's facial expressions, hand gestures, tone of voice, and eye contact throughout the conversation. Also, be aware of your nonverbal cues as you listen and speak.
8. Offer feedback when appropriate
Finally, after the other person has had ample opportunity to talk and you've clarified any points of confusion, offer some feedback when appropriate. Try saying things like, "I can understand why you're excited," or "I can see that you're confused." Simple statements like these can show you validate the speaker and their feelings.
If your conversation partner has made it clear that they want your insight or help with a solution, offer more in-depth feedback. Explain how you navigated a similar situation or how you would proceed with the information you just gleaned. Make sure you provide information tailored to the situation to demonstrate you listened to their challenge and understand their request.
describe what makes a good listener and provide eight steps you can take to become a better listener in the workplace.
I hope you find this article helpful.