The CEO, or chief executive officer, is the leader of a company and the most influential person at that company. When this person retires or resigns, choosing a qualified and appropriate replacement for them becomes a very important decision for the company. The process of hiring a new CEO to replace another one who's leaving the company is called CEO succession. In this article, we discuss how CEO succession works and list eight tips for a successful CEO succession process.
How does CEO succession work?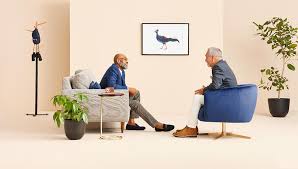 CEO succession is the process that occurs when one CEO leaves and another person moves into the CEO role. The board of directors of a company works to select a new CEO and transition from one CEO to the next to make sure that the company continues to have excellent leadership. The process involves identifying, supporting and preparing potential candidates to succeed the current CEO. Although some companies hire a new CEO from outside the company, CEO succession more frequently involves only people already working within the company.
CEO succession is very important because who a company's CEO is can greatly affect a business. The person in this leadership role can influence productivity, company culture, the relations between the board and the CEO and how people both inside and outside of the organization view or interact with the business. One of the main and most important jobs of a company's board of directors is to oversee an efficient and successful CEO succession. It's a process that companies usually plan and prepare for far in advance.
8 tips for a good CEO succession process
The hiring, training and preparing of a new CEO is a very important process for a company. Here are some tips to ensure that the CEO succession process is a good experience for everyone involved and leads to the hiring of the best possible leader for the role:
1. Establish a board
Although many companies already have a board of directors in place, every CEO succession needs to have an active board committee that's responsible for overseeing the CEO succession process. If your company doesn't have such a board already, consider creating one well in advance of your anticipated CEO succession. It's beneficial to carefully select the board and have all members be involved in the process so that everyone can contribute their ideas and opinions.
2. Plan what your ideal new CEO would look like
Before a company selects an ideal candidate, it might want to first identify and list the different qualities that it wants someone in the role to have, including experience, business practices, outlooks and goals. Some boards even develop CEO profiles to help them recruit the best candidates.
This then allows the board to refer to those criteria when considering CEO candidates to find the one that most aligns with the company's business strategies and priorities. This helps to facilitate the succession process by having a good idea and vision of what to look for in the next CEO.
3. Review candidates carefully
For a successful CEO succession, the board often looks carefully at each candidate's experience and qualifications and considers them against other candidates. They then try to evaluate the candidates against what the particular industry standards are, what sort of executive potential they seem to have and the traits their ideal candidate would have, which they've recorded previously in their CEO profiles. They try to fully consider each candidate's strengths and weaknesses in all areas of their professional lives.
4. Plan ahead
Planning far in advance for CEO succession is often beneficial. As early as when a new CEO first joins the company, some boards are already wondering how to replace them when it comes time. It can be beneficial for the board to continually plan for not only the next CEO but the one after that.
Some companies view it as a continuous and evolving process and begin considering candidates for two to three CEOs later. They look at candidates who might be able to replace the current CEO in the short term and may also consider younger candidates who could fulfill the role in the more distant future.
5. Train future CEOs continually
Consider trying to have a good pool of potential future CEOs across multiple generations. Train these people to be prepared to eventually be CEO, if selected, through on-the-job training, coaching, mentoring and education. By having a group of professionals who are capable and prepared to take over the position later on, you have a high-quality group of candidates to choose from and are prepared if your CEO leaves unexpectedly.
This allows you to have a multi-generational group of people with the specific qualities and experience your company needs in a CEO, and you can select a candidate from the group whenever you need someone to take over the role. In addition, as the time gets closer for a candidate to become the new CEO, the company can increase certain types of training for that particular individual in those areas where they may be weaker or need additional guidance.
6. Get to know your candidates
Once you've identified several possible CEO successors, spend time getting to know them and what they're capable of doing for the company. It's often good practice for the board to regularly interact with these individuals to become familiar with what they can offer and to continually assess their qualifications.
Companies may keep testing and evaluating these candidates over the long term. What may not be readily apparent at first may evolve or become more obvious over time, and the candidates could also grow or change. For example, they might look to see how each person handles stress, what sort of leadership qualities they display in a variety of situations and how they react when faced with a difficult situation or decision.
7. Prioritize CEO succession
Because CEO succession is a continuous, longstanding undertaking for a company, it can be a good idea to make it a permanent item on board agendas. It's good business practice for a company's board of directors to continually think about, plan and work toward the next CEO succession or the succession after that. At each meeting they hold, they can discuss possible options, review or identify potential candidates and keep updated on any developments in the CEO succession process and how that affects the business.
8. Stay committed to the process
It's important to remember that CEO succession is a long-term goal and a time investment. It's typically an ongoing and continuous process, and companies that remain focused and committed to finding new CEOs may experience better results. It can sometimes take several years leading up to a planned CEO transition for a company to fully choose and prepare the right candidate through planning, mentoring and training. This is because the company wants to ensure that the candidate has time to develop or improve upon the necessary skills and to understand the role and every aspect of the company that they're going to be leading.
I hope you find this article helpful.