If you want a role that helps you implement change within an organization, you may consider becoming a chief transformation officer. A chief transformation officer helps a company remain competitive and focus on its long-term future. Understanding this employee's various roles can help you determine if you'd like to work toward obtaining this position over the course of your professional career.
In this article, we discuss the roles of a chief transformation officer and explain the skills they implement in their work.
Who is a Chief Transformation Officer?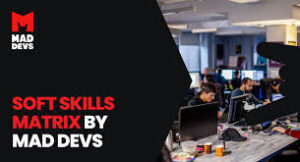 A chief transformation officer (CTO) is an executive who focuses on a company's innovation, its future, and its ability to gain forward momentum through executive, personnel, or technological changes. They work alongside other executives, like the chief executive officer (CEO) and chief financial officer (CFO), to help the company increase its profitability, maintain its stability and compete in the market. Companies typically hire a CTO when they require significant, long-term change, such as a complete overhaul of internal policies or products or a full rebranding.
Chief Transformation Officer vs. Chief Technology Officer
While a chief transformation officer and a chief technology officer are both high-level positions, they have different roles. A chief transformation officer helps a company optimize its business processes and introduce new services and products to offer to its target audiences. Alternatively, a chief technology officer is a business leader on an organization's executive team who manages an organization's technological needs and oversees certain aspects of its research and development. They can manage a company's internal information technology (IT) operations and supervise the development and distribution of relevant technology for vendors, clients, and other parties.
A chief technology officer usually has more technical expertise than a chief transformation officer. These two individuals may work together, though, to develop ways to introduce change and promote growth via technological elements and digital transformation programs.
The importance of the Chief Transformation Officer
A CTO helps a company remain competitive by forming growth initiatives and encouraging their implementation. They ensure business leaders challenge the way that a company conducts its operations and embrace change within an entire organization regularly. They also help a company improve its operational efficiency and effectiveness, which can lead to greater profits, an improved brand reputation, and higher employee retention rates.
What does a chief transformation officer do?
A chief transformation officer may work with various individuals within a company, which allows them to have a diversified role. Some CTO duties may include:
Inspire and embrace innovation

Review performance logistics to identify areas for company performance improvement

Adjust a company's strategic vision

Determine ways to improve customer satisfaction

Restructure a company's internal business framework

Help a company navigate significant organizational changes

Collaborate and build strong relationships with C-suite employees

Communicate a company's organizational objectives

Address shareholders' concerns
Skills and qualifications of a CTO
Explore some of the skills and qualifications a CTO has to help them make day-to-day decisions and complete tasks that contribute to organizational change:
Management skills
CTOs typically possess strong management skills, including time management, leadership, and analytical skills. This combination of management skills helps them make important decisions and align teams to achieve ideal results over the long term.
CTOs help businesses embrace and enact change, which may require them to perform coaching for supervisors, managers, and team leaders. They often use coaching skills like delegating, listening, and critical thinking to guide employees toward successful outcomes.
Business acumen
A CTO has a solid understanding of the industry in which they work, including its current scope, target audience, and competitors. They also understand their employer's product or service offerings and the unique challenges their employer has experienced and overcome in the past. This kind of business acumen can guide their future decisions as they attempt to implement change across a company.
Financial literacy
A CTO typically has an understanding of company finances. This knowledge helps them identify the financial impact of significant company changes and determine how to mitigate losses and optimize profits during adjustment periods.
Active listening
Because they work with many individuals within an organization, it's important for CTOs to hear and understand everyone's needs, concerns, comments, and questions. The level of interaction CTOs have with other employees requires active listening skills to ensure they sincerely understand others' feelings and opinions and consider them in their decisions.
Collaboration
CTOs work with other key decision-makers and often collaborate with executives and managers within the organization. As a result, they can benefit from having collaboration skills like good communication, creativity and the ability to deliver feedback.
Knowledge of business policies
CTOs have a firm understanding of internal business policies within their place of employment. This knowledge allows them to work closely with executives to modify internal business structures and guidelines to create positive change.
Technology skills
These executives often suggest technological changes to help increase efficiency, improve products, and gain a competitive advantage in the market. This requires an understanding of modern technology and how it can help.
9 roles of a chief transformation officer
Here are nine examples of the roles a CTO may fulfill in their place of employment:
1. Delegator
As a delegator, a CTO helps explain tasks and assign projects and roles to various employees of a company. Through delegation, they can help guide a business toward positive change by redirecting individual skills or talents to specific tasks. For example, if a CTO is helping a company overhaul its bookkeeping methods, they might assign certain roles within that process to individuals with bookkeeping or software experience. This initiative can help make changes more effective and ensure the strategy benefits the organization in the long term.
2. Customer advocate
CTOs are often advocates for customer needs, which means they review customer data to learn more about their needs and expectations. A CTO might perform research or customer outreach to learn what customers want from the company and enact changes within the business that reflect those needs. A customer-focused business might attract new customers, build loyalty with existing customers, and increase its revenue, so a CTO can ensure they're advocating for customers' needs and preferences in all the decisions they make.
3. Innovator
CTOs are often the company's innovators because they typically look at modern industry practices, tools, and products and compare them to the company's current standing. They can focus on updating company policies, products, and tools to reflect modern standards and encourage an atmosphere of innovation in the future. With creativity and industry insight, CTOs can overhaul a business to become an industry leader with new technology and strong leadership. This employee often focuses on long-term planning for the organization to help ensure it can withstand rapid changes in the market and stay competitive.
4. Narrative developer
CTOs create a narrative for companies undergoing significant changes to help align each of the company's leaders, employees, and shareholders toward a common goal. They create an explanation of the change that everyone can follow and visualize.
The story typically includes information on where the company came from, where it currently stands in the industry, and how the impending changes can help it outperform its competitors. Individuals may relate better to a well-crafted story, and CTOs may find that a narrative feels more inspiring and motivating for the company's workforce. Within the narrator role, a CTO can also help customers feel more comfortable with the changes an organization is about to experience.
5. Organizational architect
As organizational architects, CTOs oversee the organizational structure the company uses. They make decisions about who reports to whom and how different departments interact with one another. CTOs may also identify challenges in business structure and help the team retain some of the business's original structure during significant changes. By understanding the organizational structure thoroughly, they can help organize and distribute power in a sensible manner.
6. Communicator
Effective communication skills help CTOs explain updates and changes to internal staff and outside vendors and customers. Having strong verbal and written skills may let them respond to questions and requests professionally, and active listening allows them to comprehend what others are saying.
For example, if a company is overhauling its internal employee policies, some employees might have questions about the new policies. The CTO can either provide an answer or communicate those questions to the leadership team or to others who can answer them. The ability to explain complex transitions in a simple, actionable way may also help them resolve any hesitance employees may feel during organizational shifts.
7. Negotiator
A complete business overhaul can include negotiations with investors, partners, executives and employees. The CTO may serve as a negotiator and mediator, considering everyone's needs and helping departments or individuals come to an agreement about specific changes or policies. They might also represent the company's interests, arguing for an agreement that maximizes profits and minimizes expenses to help the company meet its goals.
CTOs can also help everyone understand how the company's changes can positively benefit them and what role each employee plays in those changes. They can also mediate between executives and employees to negotiate salaries and work conditions. The ability to reach mutually beneficial agreements can help the CTO maintain a peaceful, positive work environment.
8. Policymaker
CTOs take an active role in reworking or overhauling company or workplace policies. This role requires a firm understanding of how companies write policies and what policies are standard in their industry. They can also familiarize themselves with the proper tactics to enact policy changes.
As a policymaker, they help negotiate, draft, and enforce new policies to ensure the business progresses as a unit and avoids major challenges. CTOs may also use negotiation, communication, and delegation skills to create better, more modern company policies that help motivate innovation and improve the customer experience.
9. Analyst
Effective CTOs help analyze the needs of the business, its current position, and its future goals to create a plan to reach those goals. They might also analyze employee sentiment, financial information, and market data to create a concise idea of what actions the company might take to improve operations. They may also perform significant research into industry trends and standards and the history of the company to create realistic goals for the business and enact changes when necessary.
I hope you find this article helpful.