Endorsements are an effective way to enhance an advertising campaign and increase a company's presence in the public. There are many different types of endorsements, which means an advertising campaign can use a combination of several endorsements to reach its intended audience. Because of the variety in types of endorsements that a company can use, it can be helpful to be familiar with multiple kinds of endorsements to determine which might contribute to an advertising campaign most effectively. In this article, we explore eight types of endorsements that are often used in advertising.
What are endorsements in advertising?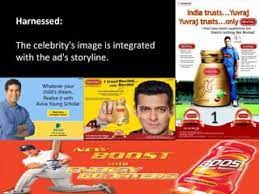 In advertising, an endorsement is a public statement that someone makes in support of a specific company, product or service. Endorsements can take the form of written or verbal statements, social media posts, website content and audio or video content. An endorsement can come from an individual or a group, and endorsements can be paid or unpaid, depending on the type of endorsement and who is giving it. For example, a paid endorsement typically involves legal requirements such as endorsers being transparent about being compensated and including all specifications for a product.
8 types of endorsement in advertising
Here are some various types of endorsement commonly used in advertising:
1. Celebrities
A celebrity endorsement involves a celebrity personally voicing their support and opinion of a company or product. Celebrity endorsement is one of the most popularly used types of endorsements, as celebrities typically have a wide reach in the public audience. A celebrity might endorse a product that they use themselves or that emerges in their industry, and many celebrities receive payment for endorsements. For example, a company that sells headphones might reach out to a celebrity musician for an endorsement, as the musician's fans can use the headphones to listen to their songs.
2. Influencers
Influencer endorsement refers to when an influencer promotes a certain product or business. An influencer is an individual with an extensive following on the internet and in the public eye which gains them popularity. Many influencers operate on social media, as social media platforms offer a place for creators to post content and connect with their audience directly. An influencer endorsement might take the form of a post that promotes a company or a video that reviews a specific product and describes it in detail.
Influencer endorsements can be especially beneficial to companies that sell products, as influencers typically have a large audience who might make purchases based on their recommendations.
3. Athletes
Athletes can endorse products effectively by appealing to audience members who are fans of them as individual players or of their sports teams. Athletes are professionals who play a sport for a living, and several different types of athletes can engage in endorsements. An athlete might endorse a sports product that they use in their training, like a supplement or piece of equipment, or they might endorse a company that pays them to act as a spokesperson.
For example, a famous football player might endorse the company that produces the shoes they wear on the field, which can result in consumers following suit.
4. Trade organizations
A trade organization endorsement occurs when an organization gives its endorsement of a specific product. These endorsements often take the form of statements or icons that appear on a product's packaging that identify the trade organization and its endorsement. Trade organization endorsements frequently appear in industries that offer products to consumers on a large scale, as a trade organization can endorse a product based on safety, usability and more. For example, if a company sells dental hygiene supplies, like toothbrushes and toothpaste, they might seek endorsement from the American Dental Association (ADA).
5. Product users
A product user might can a product that they use to share their experiences with their peers and with the public. Product users can be especially valuable as endorsers, as they actually use the products they endorse. A product user endorsement might take the form of a written statement, social media post or video that reviews a product and showcases its features. Product user endorsements typically do not cost a company money, as they often come from consumers independently without prompting.
One example of a product user endorsement might be a consumer who publishes a video reviewing a book they read.
6. Professional associations
A professional association endorsement can connect a product or company with a specific community or demographic. Professional associations are groups that represent communities and industries, often of a certain profession. Endorsements by professional associations can be used to advertise a product to a particular group of people that a company wants to reach. For example, a retailer that sells nursing equipment might look for endorsement from the International Council of Nurses (ICN) to identify their products as valuable to nursing staff.
7. Safety boards
A safety board endorsement typically promotes a product by emphasizing its safety. This can be very valuable to companies that sell products like cosmetics, toiletries and food items, as consumers might be more likely to purchase a product that they perceive as being safe to use or consume. Safety board endorsements can also help a company find retailers for their products, as identifying a product as safe might increase a retailer's projections for sales.
For example, if a company that sells makeup wants to get their products on shelves at stores, they might seek endorsement from a safety board to appeal to retailers.
8. Nongovernment organizations
A nongovernmental organization endorsement can connect a product or company with a movement or social issue. Nongovernmental organizations can endorse products that they consider valuable and effective or that they see as promoting a mission or values that align with their own. This can increase a product's reach by expanding the customer base into demographics who follow the nongovernment organizations that endorse it. For example, a local small family business might seek endorsement from an organization like The General History Project that focuses on preserving local history and culture.
I hope you find this article helpful.