When you're trying to find a new job in the HR industry, you may want to update your resume. You can make your resume and other application materials look impressive by including HR buzzwords. These words and phrases can help distinguish your resume from those of other candidates, which may motivate hiring managers to contact you for an interview.
In this article, we discuss the importance of HR buzzwords for resumes by listing eight types of resume buzzwords and providing examples for each type.
Why are HR buzzwords important?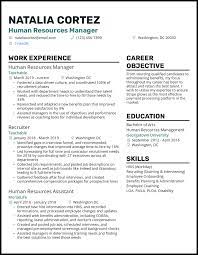 HR buzzwords are important because they help employers notice your resume and other application materials. When applying for a new job, there may be several other qualified candidates the hiring manager has to consider, especially if the position is competitive.
Hiring managers sometimes don't have enough time to read through each candidate's resume. Therefore, they may scan over your materials to see if they look impressive. HR buzzwords are industry-specific keywords that can help you look like the best candidate.
For example, if your resume has powerful buzzwords that describe how you're a talented HR professional, the employer may notice and ask you for an interview. Conversely, if your resume doesn't attract enough attention, then you may have a challenging time getting a new job. Adding a few HR buzzwords throughout your resume can help emphasize your skills and encourage an employer to reach out to you for an interview.
8 types of HR buzzwords
Here's a list of eight types of HR buzzwords, plus examples:
1. Action verbs
Action verbs show your talents and abilities as an HR professional. These words are powerful and usually help hiring managers visualize their skills. Action verbs are beneficial because they can also help the employer see how you can be a valuable asset to their company.
They are also helpful because HR professionals have a lot of tasks they need to accomplish. Action verbs can show how you're able to complete those duties. Consider these HR action words that you can use on your resume:
Attained

Expedited

Innovated

Planned

Supervised
2. Words about company values
When you apply for any job, it can be useful to look at the company's website to learn about the organization's values. For example, you might discover that the company values determination, collaboration, and innovation. Then, you can incorporate these buzzwords into your resume.
These words and phrases can show the hiring manager that you're the type of HR professional that the company is seeking. While these words are based on the organization itself, here are some examples of what company values you can use on your resume:
Enthusiastic

Respectful

Hardworking

Competitive

Adaptable
3. Words and phrases about hard skills
Hard skills are tangible abilities that you learn through education or on-the-job training. For instance, you might incorporate abilities you gained through your previous job or skills you learned while earning your degree. Hard skills are specific and measurable, and they produce physical results. It's important to include these buzzwords because it shows that you're a proficient candidate. Consider these HR hard skills that you can use as buzzwords for your resume:
Finance skills

Legal knowledge

Human Resources Information Systems (HRIS)

Scheduling

Computer proficiency
4. Words and phrases about soft skills
Soft skills are personality traits that you develop over time, such as communication and time management. HR professionals use a large variety of soft skills for their everyday tasks. When a hiring manager looks at your resume, they want to ensure that you have the professional skills needed to succeed as an HR employee. There are several soft skills you can incorporate as buzzwords in your resume, such as:
Detail-oriented

Project management

Organizational skills

Conflict resolution

Interpersonal skills
5. Education-focused phrases
When looking at your resume, hiring managers want to know if you have the proper education for the role. This means that education itself can serve as a buzzword. Include any degrees you have, plus any certifications or licenses you've earned.
If you have any proficiencies or training programs you've participated in, you can add those as well. Try to incorporate any education that relates to the HR industry. Only include credentials that you currently possess. Here are some HR education credentials that, if you have, you can add to your resume:
Bachelor's degree in human resource management

Associate degree in human resource management

Master's degree in human resources development

Professional in Human Resources (PHR)

Global Professional in Human Resources (GPHR)
Please note that none of the companies mentioned in this article are affiliated with Indeed.
6. Experience-focused phrases
Experience is also an important aspect of your resume. Your professional experience shows how you're a capable candidate who already has some experience as an HR professional or a similar role. When including these types of buzzwords, make sure you include the company's name and your job title. Here are some examples of how you can use buzzwords to showcase your job experience:
Motivated human resources associate at All Corps Banks

Experienced human resources coordinator at Center Point School Corporation

Dynamic human resources generalist at Easton Parks and Recreation

Flexible human resources analyst at Simon Rivers Mall

Passionate recruiter at Carson Auto Dealership
7. Keywords
Keywords are a type of buzzword that you retrieve from the job description itself. Job postings are valuable places to obtain buzzwords because they describe what the employer is looking for in a candidate.
For example, the job posting might say that the organization is searching for a motivated and analytical HR professional to fill this specific role. You can add these keywords to your resume to show the employer that you have the right qualities for this job. Consider these HR keywords that you can add to your resume:
Diligent

Resourceful

Focused

Confident

Tactful
8. Industry terms
Finally, industry terms are specific words and phrases that relate to the HR industry. Accurately using HR terms can show employers that you're a qualified candidate who has experience in this field. Try to use these words with intention, meaning that each phase has a purpose instead of being used randomly. Here are some HR industry buzzwords that you can add to your resume:
Benchmarking

Labor relations

Recruitment

Contract negotiations

Documentation
I hope you find this article helpful.