Job advertisements can be an effective tool in helping individuals find career opportunities that match their interests, experiences, and goals. They can also help organizations connect with interesting, qualified candidates. If you're searching for a new job, it can be helpful to know which types of job advertisements exist and where to look.
In this article, we explain what a job advertisement is, describe where you can find it, and list eight common types of job advertisements you may encounter during your job search.
What is a job advertisement?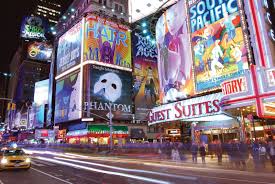 A job advertisement is an announcement that an organization creates to communicate new job opportunities to the public. The goal of these announcements is to inform potential candidates about the key requirements and responsibilities of the role and to encourage them to submit. Successful job advertisements can help companies connect with qualified candidates who share the company's values and have an interest in the role.
Job advertisements often include the following sections:
Introduction: The introduction to a job advertisement might briefly describe the company, including its mission and values. It might also briefly explain the role.

About the role: This section includes more details about the open position, including the key responsibilities, with whom that role collaborates, and what their day-to-day schedule might include. It can also describe where the job is located and if there are remote work options.

Responsibilities: Next, a job advertisement might include a bullet point list of specific responsibilities. This can help the candidate understand what to expect.

Requirements: This section includes a list of skills and experiences the hiring managers are looking for in candidates. This might help candidates determine if they're qualified enough to apply.

Benefits: Next, a job advertisement may list the benefits of the job. This could include elements like flexibility, salary, insurance and company culture.

Submission instructions: This section provides information on how to apply for the position, which application materials to include and the application deadline. Common application material requirements include a cover letter, resume, portfolio or letter of recommendation.

About the company: Many job advertisements end with a description of the company. This section can also include a disclaimer about equity and diversity in hiring practices.
Types of job advertisements
If you're new to the job market, it can be helpful to know where to look for job advertisements. Here's a list of eight types of job advertisements and where you can find them:
1. Company website ads
Organizations can add job advertisements to their websites by adding a webpage or job search function. This is a convenient way to direct candidates to explore the website and develop a complete understanding of the company culture and role requirements before applying. To find this type of job advertisement, you can navigate to the menu on a company website and look for a tab with a title like "Hiring," "Work with us," or "Open positions."
2. Social media posts
Social media can be a useful opportunity for organizations to share job openings with a large audience. Organizations can make posts across all the company's social media platforms, announcing job opportunities and directing readers to job descriptions. A hiring team may also choose to purchase paid social media advertisements, which can increase the number of readers.
3. Job board listings
Listing a job opening on a job board can be a great way to advertise directly to individuals actively searching for work. Job boards exist both in print and online. Print job boards can be useful in schools, where students can check for new opportunities before class. Online job boards offer the ability for organizations to edit their job listings easily and for candidates to use advanced search queries. On Indeed.com, for example, individuals can use filters for location, salary, or field to find a list of relevant job advertisements or use advanced search queries to include or exclude important quantifiers.
4. Newsletters
Hiring teams can include short job advertisements in newsletters. This can be a great way to alert individuals who already have a connection with the organization of new positions. For example, a job advertisement in an employee newsletter might encourage them to recommend qualified friends for new openings. A job advertisement in a newsletter to an email list can inform long-time customers of job opportunities. Both of these strategies can help companies connect with individuals who already feel a connection with the company and value its contributions.
5. Billboards
Billboard advertisements can be a great way to improve brand awareness and reach a new audience. This can be valuable for companies working to hire many individuals or companies hoping to increase the diversity of their candidates. Creating a visually appealing billboard and placing it in an area with a high population can help create a high number of new impressions. Companies can also combine this strategy with market research and place job advertisement billboards in areas where qualified individuals are likely to see it and respond.
6. Posters
Posters can also be a great way for companies to advertise open positions to key groups of qualified candidates. For example, a tech company might print job advertisement posters and hang them on walls, bulletin boards or street posts near a technology store or a university. A restaurant could hang posters advertising jobs in the restaurant window to inform regular customers of the opportunity. Some job advertisement posters also include stubs at the bottom with contact information that candidates can tear off and take.
7. Fliers
Like newsletters, fliers can be a great way for organizations to inform individuals with existing company connections of new employment opportunities. They might create and distribute fliers by mail or at store locations. Hiring team members can also bring fliers to job fairs to give to candidates. This might help those candidates remember the job and how to apply for it when they return home.
8. Newspaper and magazine advertisements
Some newspapers include a section where employers can publish job advertisements. This can be a helpful opportunity for organizations to advertise job openings to a specific geographic area or demographic group. For example, a corporate company might place an ad in a business magazine, while a local bookstore could advertise a job opening in a neighborhood newspaper.
I hope you find this article helpful.