Email is a commonly used medium for business people to make connections with potential clients, customers or colleagues. Since it's such a common form of communication, many people use the same professional sign-offs in rotation. While these traditional email endings are effective, they don't usually draw the attention of the recipient and help you stand out from others.
In this article, we explain what email sign-offs are and offer a list of creative potential sign-offs for you to use that can set you and your business email apart from the competition.
What are email sign-offs?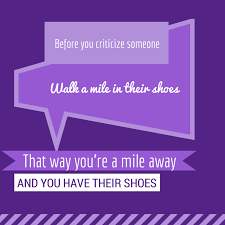 Email sign-offs, also known as "valedictions," are the words or phrases used just before your name after an email. They're used to indicate the end of your message with respect and are almost always followed by a comma and your name. The most common professional business email sign-offs are:
Thanks,

Sincerely,

Best,

Regards,

Respectfully,
While most people choose one of these common valedictions to close professional emails, you can use unique and personal email endings to contribute a bit of personality to your email message.
Examples of fun email sign-offs
Some situations call for a purely professional and traditional email signature. Others, however, benefit from a valediction with a bit more personality and fun. Consider using one of these 81 creative email signatures the next time you hope to make a lasting impression on your recipient:
Pop culture references
These email valedictions are excellent to use in emails to customers, colleagues or business partners with whom you know you share an interest or who are roughly the same age as you and will understand the reference. These options will help the recipient remember you:
Live long and prosper.

May the Force be with you.

So long, and thanks for all the fish.

To infinity and beyond!

Hakuna Matata!

Yabba Dabba Do!

That's all, folks!
Compliments
Compliments tend to make people feel good about their work and themselves. Using a complimentary email sign-off is an excellent way to build rapport and a positive relationship with a client or business partner. These options are perfect for closing out emails at the end of a project or after a successful conversation:
Great working with you.

You always brighten my day.

Keep up the good work!

You're a rock star!

It's always fantastic to work with you!

No matter what you decide, keep up your great work!

You always [action they do that makes you happy]

To your continued success.

You're an inspiration!

Congratulations!

Stay amazing.
Anticipation
Anticipation contributes to your enjoyment of an activity or event. Referencing an upcoming activity can put the recipient of your email in a positive, anticipatory mood. Using an anticipatory email sign-off is an especially useful strategy to use before a trade show, workshop or other industry event both you and the person you're emailing will attend:
Have a great [holiday].

Looking forward to seeing you at [event].

Can't wait for [event]!

To a fantastic [event].

Have a wonderful trip!

Have a fun weekend!

3, 2, 1, blast off!

Have a splendid [date, activity or event]!

Stay tuned.

I'll circle back shortly.

Until next time.

*Safe and happy travels.

The countdown to [event] begins!
Gratitude
Showing gratitude, especially if it's specific, can help grow a positive relationship. Consider using valedictions like these after a meeting, during a project or after receiving help from the email recipient:
Thank you for [specific reason].

I've had fun.

Thank you for your time.

If I can ever help you like you've helped me, just say the word.

Thank you for the support!

Thank you for your consideration.

Great working with you—until next time!

Thanks for always [action they do that supports you].

Thanks for thinking of me.

Many thanks!

I appreciate your help.
Motivation
Motivational email sign-offs show the recipient that you care about their success. If you know the person to whom you're sending the email has an important event coming up, reference it in your valediction. They'll appreciate that you remembered a detail about their life and your support:
Wishing you the best at [event].

Keep your head up!

I look forward to hearing about your continued success.

Hold on to hope.

Sending happy thoughts in your direction.

Sending positive vibes your way!

Hope this helps.

Keep fighting the good fight!

Keep your chin held high!

Feel better soon.
Action
Action-based valedictions have their special name—"calls to action." These sign-offs are particularly useful for potential clients and customers, who might be interested in learning more about your company, product or service, but aren't entirely sure how to go about it:
Tag, you're it!

Can't wait to hear from you!

What are your thoughts?

Let me know what you need to get started.

You can reach me anytime.

Let me know what you think.

Does this look interesting?

Don't forget to [action]!

Let's catch up soon!
Humorous
Funny sign-offs add some levity to any email. These are best used with established clients or colleagues who know you and your humor, but with whom you hope to build a deeper connection. Get creative with humor-based valedictions like these:
G2G, bye!

Peace out.

See you later, alligator!

Stay frosty!

Are you still reading this?

Thank goodness it's Friday!

Hasta la vista!

Catch you on the flip side.

Outie 5000.

Rock 'n' roll!

And that's a wrap!
Emojis or pictures
Nothing is more eye-catching than an image. Consider using an emoji, a series of emojis, a picture or a GIF as a closing. Much like the humorous sign-offs, these are best used with email recipients who already know you a little bit, but the unique nature of these valedictions can help bolster and build relationships:
A peace sign emoji

A sun emoji with a sunglasses emoji

A GIF of a person waving goodbye

A photo of a beautiful sunrise
Professional
If you need to keep it strictly professional but still want your email recipient to remember your message over your competitors, consider using one of these professional—but less commonly used—signatures.
Cheers!

Kind regards.

Warmest regards.

Namaste!

*Carpe diem.
Frequently asked questions
When is it okay to use an informal sign-off?

If you're messaging a good friend, a significant other or a casual acquaintance, using an informal sign-off is ok. If you're emailing a colleague from work or a professional acquaintance, it's important to limit yourself to formal sign-offs. Using casual or humorous phrasing in a business email may seem disrespectful or unserious. If you spend time with someone outside of work and know them on a first-name basis, it's a good sign that an informal sign-off is appropriate.
Is it ok to end an email with a question?

Closing your emails with questions or calls to action is often a great way to encourage further communication. If you want your readers to follow up with you, you can encourage them to contact you, ask them for further information or ask them if there's anything else you can do. Putting these questions at the end of an email ensures that they catch the attention of your reader and can lead to greater rates of response.

Although questions can be helpful at the end of a business email, it's still important to sign off. Include your questions or calls to action in the last lines of your email, thank your reader and then sign off as you normally would. If you're just writing a quick email to a friend or acquaintance, there might be exceptions to this rule. In these cases, it's ok to simply ask your question without a formal sign-off.
Is it rude not to sign off in an email?

If you're writing an email to a business colleague, client or other professional acquaintance, omitting a proper sign-off may seem rude or unprofessional. In these situations, it's vital to use proper etiquette, which includes a standard sign-off like "thanks," "regards" or "best," followed by your full name. If you're emailing a friend you can usually send your email without a formal sign-off using just your first name.

I hope you find this article helpful.