If you're looking to help your team members or colleagues have fun, you might consider sharing humorous quotes related to careers with them. You can communicate these quotes through a range of methods, such as emails, office bulletin boards or instant messaging channels. Giving employees the ability to laugh while at work can help lower their stress levels, strengthen professional relationships, increase engagement and boost job satisfaction.
In this article, we list 81 funny quotes for work about success, motivation and effort that you can share with your team members.
Funny quotes for work about success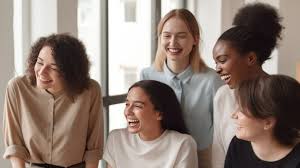 Humorous quotes about success can give your colleagues a chance to laugh while feeling inspired to optimize their job performances. Here are 20 funny quotes for work related to professional success:
"It takes less time to do a thing right than it does to explain why you did it wrong." — Henry Wadsworth Longfellow

"The only thing that ever sat its way to success was a hen." — Sarah Brown

"Every day I get up and look through the 'Forbes' list of the richest people in America. If I'm not there, I go to work." — Robert Orben

"The closest to perfection a person ever comes is when he fills out a job application form." — Stanley J. Randall

"There's no secret about success. Did you ever know a successful man who didn't tell you about it?" — Kin Hubbard

"Education costs money. But then again, so does ignorance." — Sir Claus Moser

"I always wanted to be somebody, but now I realize I should have been more specific." — Lily Tomlin

"An expert is a man who has made all the mistakes which can be made in a very narrow field." — Niels Bohr

"Opportunity is missed by most people because it is dressed in overalls and looks like work." — Thomas Edison

"Experience Is what you get when you don't get what you want." — Tori Filler

"The only place success comes before work is in the dictionary." — Vince Lombardi

"If at first you don't succeed, then skydiving isn't for you." — Steven Wright

"The elevator to success is out of order. You'll have to use the stairs… one step at a time." — Joe Girard

"Success is relative. It is what we can make of the mess we have made of things." — T.S. Eliot

"You never become a howling success by just howling." — Bob Harrington

"Many of life's failures are experienced by people who did not realize how close they were to success when they gave up." — Thomas Edison

"Every man has a right to be conceited until he is successful." — Benjamin Disraeli

"Do not be distracted by criticism. Remember, the only taste of success some people get is to take a bite out of you." — Zig Ziglar

"Failure is not an option—it comes bundled with the software." — Anonymous

"Luck is a dividend of sweat. The more you sweat, the luckier you get." — Ray Kroc Luck
Funny quotes about professional time
Many professionals understand the value of time management, which can make this topic a good source for humorous quotes. Here are 15 quotes about the importance of time that may prompt your colleagues to smile:
"I like work: It fascinates me. I can sit and look at it for hours." — Jerome K. Jerome

"The remaining work to finish to reach your goal increases as the deadline approaches." — Bove's Theorem

"If you had to identify in one word the reason why the human race has not achieved and never will achieve its full potential, that word would be 'meetings'." — Dave Barry

"God put me on this Earth to accomplish a certain number of things. Right now, I am so far behind I will never die." — Bill Watterson

"Find a job you like and you add five days to every week." — H. Jackson Brown Jr.

"Work is a necessity for man. Man invented the alarm clock." — Pablo Picasso

"For fast-acting relief, try slowing down." — Lily Tomlin

"I love deadlines. I like the whooshing sound they make as they fly by." — Douglas Adams

"Work is the greatest thing in the world, so we should always save some of it for tomorrow." — Don Herold

"Labor Day is a holiday honoring those who work for a living. Laborious Day is a lesser known holiday honoring those who cannot stop talking about their work." — Lemony Snicket

"Being under stress is like being stranded in a body of water. If you panic, it will cause you to flail around so that the water rushes into your lungs and creates further distress. Yet, by calmly collecting yourself and using controlled breathing, you remain afloat with ease." ― Alaric Hutchinson

"I try to take it one day at a time, but sometimes several days attack me at once." — Ashleigh Brilliant

"If each day is a gift, then I'd like to know where I can return Mondays." — John Wagner

"There cannot be a stressful crisis next week. My schedule is already full." — Henry Kissinger

"Time is an illusion. Lunchtime is doubly so." — Douglas Adams
Funny quotes about professional effort
Inspire your colleagues to optimize their efforts at work with these 17 funny quotes:
"Doing nothing is very hard to do … you never know when you're finished." — Leslie Nielsen

"People who never do any more than they get paid for never get paid for any more than they do." — Elbert Hubbard

"If hard work is the key to success, most people would rather pick the lock." — Claude McDonald

"The brain is a wonderful organ; it starts working the moment you get up in the morning and does not stop until you get into the office." — Robert Frost

"People are still willing to do an honest day's work. The problem is they want a week's pay for it." — Joey Adams

"Run your idea up the flagpole and see if anyone salutes it." — Anonymous

"It is the set of the sails, not the direction of the wind, that determines which way we will go." — Jim Rohn

"Hard work beats talent when talent doesn't work hard." — Kevin Durant

"Hard work spotlights the character of people: Some turn up their sleeves, some turn up their noses, and some don't turn up at all." — Sam Ewing

"The brick walls are there for a reason. The brick walls are not there to keep us out. The brick walls are there to show us how badly we want something." — Randy Pausch

"It wasn't raining when Noah built the ark." — Howard Ruff

"A lot of people quit looking for work as soon as they find a job." — Zig Ziglar

"Son, if you want something in this life, you have to work for it. Now quiet! They're about to announce the lottery numbers." — "The Simpsons"

"Ideas are like slippery fish. They seem to have a peculiar knack for getting away from us. Because of this, the creative person always has a pad and a pencil handy." — Earl Nightingale and Robert C. Worstell

"I stress about stress before there's even stress to stress about." — Anonymous

"I have nothing against work, particularly when performed, quietly and unobtrusively, by someone else." — Barbara Ehrenreich

"Nothing is so embarrassing as watching someone do something that you said couldn't be done." — Sam Ewing
Funny quotes for work about managers
If you're a supervisor, being able to joke about management styles can help you build relationships with employees. Following are seven humorous quotes about team or company leaders:
"Leaders who don't listen will eventually be surrounded by people who have nothing to say." — Andy Stanley

"Show me a man who is a good loser and I'll show you a man who is playing golf with his boss." — James Patrick Murray

"I always try to go the extra mile at work, but my boss always finds me and brings me back." — Anonymous

"By working faithfully eight hours a day, you may eventually get to be boss and work 12 hours a day." — Robert Frost

"Accomplishing the impossible means only the boss will add it to your regular duties." — Doug Larson

"Executive ability is deciding quickly and getting somebody else to do the work." — Earl Nightingale

"I told my boss two companies were after me and I needed a raise to stay at my present job. He asked which three were interested. I said the gas, electric and cable." — Anonymous
Funny quotes about career motivation
Humor can be a good way to motivate employees to fulfill their job duties to the best of their abilities. Here are some funny quotes about motivation you might want to share:
"People often say that motivation doesn't last. Well, neither does bathing. That's why we recommend it daily." — Zig Ziglar

"The reward for good work is more work." — Francesca Elisia

"Even if you are on the right track, you will get run over if you just sit there." — Will Rogers

"If you think you are too small to be effective, you have never been in the dark with a mosquito." — Betty Reese

"Where people aren't having fun, they seldom produce good work." — David Ogilvy

"Whenever you are asked if you can do a job, tell 'em, 'Certainly, I can!' Then get busy and find out how to do it." — Theodore Roosevelt

"The world is full of willing people; some willing to work, the rest willing to let them." — Robert Frost

"The best way to appreciate your job is to imagine yourself without one." — Oscar Wilde

"Good judgment comes from experience, and experience comes from bad judgment." — Rita Mae Brown

"Keep away from people who try to belittle your ambitions. Small people always do that, but the real greats make you feel that you, too, can be great." — Mark Twain

"Be like a postage stamp. Stick to a thing till you get there." — Josh Billings

"Greatness does not come from taking a 'lean back' approach to career planning. Get out in front of opportunity—and it will come to you." — Jocelyn K. Glei

"I think Smithers picked me because of my motivational skills. Everyone says they have to work a lot harder when I'm around." — "The Simpsons"

"Creativity is allowing yourself to make mistakes. Art is knowing which ones to keep." — Scott Adams

"A diamond is merely a lump of coal that did well under pressure." — Henry Kissinger

"Learn from the mistakes of others. You can't live long enough to make them all yourself." — Anonymous

"You don't get paid for the hour. You get paid for the value you bring to the hour." — Jim Rohn
Funny quotes about specific professions
Some humorous quotes relate to certain careers or industries, such as:
"Give a man a fish, and you'll feed him for a day. Teach a man to fish, and he'll buy a funny hat. Talk to a hungry man about fish, and you're a consultant." — Scott Adams

"Going to work for a large company is like getting on a train. Are you going 60 miles an hour, or is the train going 60 miles an hour and you're just sitting still?" — J. Paul Getty

"The taxpayer—that's someone who works for the federal government but doesn't have to take the civil service examination." — Ronald Reagan

"Victory goes to the player who makes the next-to-last mistake." — Savielly Grigorievitch Tartakower

"A professor talks in someone else's sleep." — W.H. Auden
I hope you find this article helpful.