Digital annotation tools allow you to take notes on digital files and provide feedback to another user. Different applications may have specialized features and other amenities that can streamline your process when reviewing digital documents, like PDFs. Learning about these tools can help you determine which option best suits your needs, especially if you're studying remotely, working from home, or collaborating from different locations.
In this article, we discuss what annotation tools are and the benefits of using them, then review a list of digital annotation tools you can use in a professional or educational setting.
What is an annotation tool?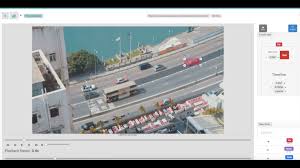 An annotation tool is typically a software program that allows you to add text, images, shapes, or signatures to a digital document. Some programs also allow you to highlight, bookmark, and download web pages, storing them on a personal database for future notation.
Educational professionals typically use annotation tools when grading essays or other written assignments, as they can leave feedback for students directly on a submitted document. Students and scholars may also use this software to chart their thoughts on a text, while other professionals often annotate documents for workplace projects.
Additional uses for annotation tools
Annotation tools appear in other professional settings, especially when individuals create and share written documents. Here are a few additional settings to use annotation tools:
Business: Annotation is important in business settings when collaborating on projects, conducting research, creating reports, and sharing feedback between colleagues. They can also facilitate communication between team members and management when working toward goals.

Software development: Annotation tools allow developers to leave notes or comments about a program's code for the next person who works on it. Often, these comments let the next person know when a line is essential to an application's functionality or whether a bug previously appeared.

Image annotation: Image annotation involves labeling or tagging the components of an image, like its colors or objects, so a computer program can identify them on its own. Professionals like software engineers who evaluate images for different systems, like search engines, often use specialized annotation tools to streamline their work efforts.

Machine learning: Engineers often help artificial intelligence (AI) programs learn human languages for certain tasks, like speaking with customers in an automated call center. By using annotation tools, engineers can give these programs input to improve their performance, like specific components of images or parts of speech in language.
Benefits of using annotation tools
Annotation tools facilitate a conversation between different parties, including teachers and students or writers and editors. They may be especially useful for remote educators and students, as teachers can provide feedback on assignments so students can make improvements or ask questions.
Professionals can use these tools to collaborate on a workplace project effectively by attaching notes to essential documents and sharing materials quickly. Academics can also benefit from using annotation tools, as many options allow you to store research materials from different sources, sort them, and add notes.
9 annotation tools you can use
Here are annotation tools and software you use in the classroom:
1. Adobe Acrobat Pro DC
Adobe Acrobat Pro DC is a mobile application and website tool for working with PDF files, including annotating, viewing, printing, sharing, and signing documents. It allows you to convert different files to PDFs so you can annotate them properly, then use either the mobile application or the web tool to leave comments, add virtual sticky notes and other feedback or details. Afterward, the program adds the comment to the file, which remains visible after sharing the document with another user.
2. A.nnotate
A.nnotate is a web-based annotation, collaboration, and indexing tool. This tool only requires a website browser to work and allows you to catalog any online images, files, or documents. You can use this tool to highlight a piece of text or image, and then open a text box to input comments. A.nnotate can help you collaborate with others effectively, as you can create a single read-only document with your annotations to share with others and receive new comments. You can also keep track of your annotations by saving them to a computer's local storage.
3. Bb Annotate
Bb Annotate is an annotation tool that works with the teaching software Blackboard, which allows teachers to upload assignment instructions and students to submit documents. Afterward, teachers can view the students' work on Blackboard's portal and use Bb Annotate to convert the files to PDF format automatically. When using this tool, teachers can highlight text, add written comments, or draw other annotation marks on the assignment, like lines or arrows.
4. Diigo
Diigo is a browser extension for creating annotations on websites. Diigo allows users to bookmark and tag webpages using the tool in the browser's toolbar, which allows users to locate these documents using Diigo's advanced search tool. While reviewing a website, users can highlight sections of text for emphasis or add sticky notes to the page with the user's own thoughts.
Professionals can make these notes public so others can see them or private for their own reference. Diigo users can also share their bookmarks with other users directly and allow specific individuals to add new comments.
5. InsertLearning
InsertLearning is another mobile application and a browser extension for annotating websites. This tool allows teachers to add features like discussion questions, comments and notes to a website to help students interact with its material. InsertLearning also features a teacher dashboard for creating and giving assignments and feedback for students. With this tool, teachers can tailor a website's information to a lesson's content and encourage students to respond to questions by providing direct responses.
6. Markup.io
Markup.io is a third-party website tool that can integrate with most common internet browsers. It allows users to annotate and edit text on web pages. It also uses an AI to summarize text from an online source automatically, which can help you create more streamlined annotations. Markup.io adds a toolbar to your browser that allows you to annotate with text or drawings, and then save, export, or share this content with others. You can also save this information to a computer system to review or edit at a later time.
7. NowComment
NowComment is a website tool for annotation and discussion. It allows groups of individuals, including classes and teams, to markup and discuss online texts simultaneously. When annotating the document, users can create comments on the side panels or inline with the text, linking comments to a specific word, sentence, paragraph or the entire document. Teachers and students can use this tool to discuss readings and give group feedback on writings. NowComment can also assist with collaboration on projects and assessments during remote learning or workplace projects.
8. PDF Annotator
PDF Annotator is a tool for annotating PDF files. Users can convert files to the correct format using their preferred method, and then upload the file to the annotator tool. This tool allows users to annotate documents with highlights, images, symbols, text, page numbers, and signatures. Users save their edited documents directly within the tool itself and then export or share the files with others. Afterward, any recipient can view these annotated PDFS on any image viewer program.
9. Scrible
Scrible is a website and browser extension that allows users to bookmark and annotate online research sources. It also allows you to store files, and then search for them using an internal indexing feature. With Scribble, professionals can highlight and format text, anchor notes to articles, and share documents with others. Scribble also offers a tagging system using colors and users can create a legend to organize them. This tool can often help scholars and students streamline their efforts when researching academic texts online.
I hope you find this article helpful.