Sales demonstrations are virtual or in-person demonstrations of products, programs, or services that a sales representative performs to inform the public of what they have to offer. There are certain practices and processes that successful sales professionals often follow, and being aware of them can help you succeed in your role. If you're hoping to increase sales and generate maximum revenue, understanding which sales demonstration practices to utilize and when to utilize them can help you reach these goals.
In this article, we explore a number of different sales demonstration best practices for you to consider.
9 sales demonstration best practices
Here are nine best practices you may keep in mind while conducting your next sales demonstration: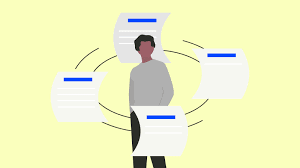 1. Identify your target audience
Before you can begin crafting your sales demonstration, you can first identify the demographic most likely to benefit from the product and purchase what you're selling. Determining who you're trying to capture the attention of is helpful in creating strategies to demonstrate and promote your product.
You can do this by reviewing company sales data and by conducting marketing and product research. Once you've identified your target audience, you can determine which sales tactics prove most effective for that demographic and establish how your presentation is to look to best appeal to said audience.
2. Highlight the benefits
Instead of explaining why a prospective customer should purchase a product, you may consider highlighting the benefits of said product and explaining what it can do for the customer if they buy it. While it's important to discuss the product's features, explaining a product's benefits can often appeal more to a customer. Giving details on why a prospective customer can benefit from a product and what problems said product can solve can help inform these people of how their lives may find enrichment from it.
3. Include personal details
Taking a personal approach to your sales demonstration can lead you toward success. For instance, if you're demonstrating a product that you yourself use, you can describe why you purchased the product and how it's benefited you so far. Showing prospective customers that there's a real-life, tangible connection with the product you're showcasing can help persuade them to consider purchasing a product.
4. Actively listen
While presenting a product, program, or service, it's important to be attentive to any questions, comments, or concerns that those viewing the demonstration may have. Active listening entails paying close attention to what people say and comprehending what they're communicating about. Doing so can ensure that the prospective customer is as informed as possible and may feel more prepared to make a purchase. By engaging in active listening, you can also learn about issues that prospective customers may find with the product and relay this information back to the company so it can fix them.
5. Show, don't just tell
Being able to actively demonstrate how a product or service works is an essential part of sales. Instead of just telling prospective customers what the product looks like, how it functions, and how well it performs, you become more persuasive if you actually show them these things instead. Doing so can attest to your claims and your sales pitch and help customers visualize the product's capabilities at the same time.
For instance, if you're trying to sell blenders, you can demonstrate how the blender works by making smoothies in it and offering these smoothies to prospective customers. This can showcase the appliance's performance.
6. Offer contact information
Providing the demonstration's viewers with your contact information is very important in securing customers and generating sales. At the end of your demonstration, you may consider handing out business cards that feature your name, business email address, and business phone number in addition to the company website and general contact information.
This way, if a prospective customer has any follow-up questions that they forgot to ask at the demonstration or would like any additional information, they have a means of addressing these questions and becoming as informed about the product as possible.
7. Look professional
It's common for salespeople to be attentive to their attire and overall appearance. Typically, wearing proper business clothes and grooming yourself can help you appear professional and suited for the role. The more professional you look, the more you may be likely to bring in prospective customers to view your sales demonstration. This attention to your overall appearance also helps you represent your company well.
8. Ask prospective customers questions
Asking questions as part of your sales demonstration can inspire interest and generate conversation regarding the product you're trying to sell. For instance, if a group gathers to view a sales demonstration of a file organizer, you may ask prospective customers if they need to organize their files, if they have a means of doing so, and what they're looking for from a file organizer. Asking questions also allows a platform for prospective customers to voice their thoughts, which can bring an added sense of personalization to the sales demonstration.
9. Emphasize just the most important features
Highlighting only the most notable and significant features of the product you're demonstrating can help you showcase its most important benefits. Doing so shortens the length of time of the presentation and ensures that you only provide prospective customers with the information that's most likely to convince them to make a purchase. For instance, if you're demonstrating a manicure drying machine, you may highlight the length of time it takes for it to dry nail polish but not mention that the machine comes in three different colors.
If prospective customers wish to know additional details, you can provide those details to them in a one-on-one conversation after the sales demonstration or direct them to additional resources such as the company website to learn more.
I hope you find this article helpful.