If you're a student, you may engage in virtual learning during your educational journey. This type of online education has many benefits for students, but it can also present some challenges. Understanding these benefits and drawbacks can help you develop strategies to minimize challenges and optimize your virtual learning experience. In this article, we define virtual learning and provide pros and cons to help you succeed in a virtual academic circumstance.
What is Virtual Learning?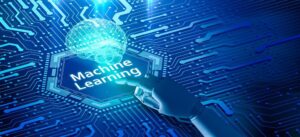 Virtual learning is a process where students of various levels of learning receive instruction online rather than in a classroom setting. Using technology and available resources, students can complete their education from any available location. This learning option can offer freedom and flexibility for students, especially in situations where it's not safe or convenient for a class to meet in person.
Students can participate in synchronous virtual learning, which means that they may complete educational activities as a class at a predetermined time. Students may use online video chatting software or programs to complete virtual, synchronous class sessions. Another type of virtual learning is asynchronous. With this option, students can receive virtual assignments that they may complete at their convenience. While they may still receive a deadline, they can't do their work at the same time as classmates or teachers. In some cases, you may complete virtual courses that use a combination of synchronous and asynchronous learning.
5 pros of virtual learning
Here are five of the benefits you may experience from virtual learning:
1. Flexibility
One benefit of virtual education is the flexibility that it can offer students. Since this type of learning doesn't include in-person attendance, you can complete your class requirements at any available location. This can allow you to work wherever you feel most comfortable and engaged, offering the opportunity to complete your best work. Additionally, if you receive asynchronous assignments, you may have additional flexibility to complete them at a time that makes sense for you. If you prefer to work in the evening, for example, you can save your work for when you feel you're most productive.
2. Technology assistance
The available options associated with virtual learning can also provide an enhanced educational experience. Some virtual learning platforms can offer features like screen sharing, messaging, and virtual reactions that can help you engage with the materials covered in class. Asynchronous learning platforms can offer options like plagiarism checking that can help you complete your best work. Additionally, having access to the internet during your class activities can help you complete further research on topics, allowing you to better reach your required learning objectives.
3. Accessibility
Virtual learning can also help students who may require additional accessibility measures or procedures. Using virtual video chatting platforms, you can often record lessons and watch them later if repetition could help your learning. You can also use features like subtitles or volume control to customize your learning experience. If you feel like you could benefit from these accessibility features, you can discuss your options with your teacher. The advanced technological options associated with virtual learning may make it possible to develop a unique, personalized plan for your education.
4. Time-saving measures
Another major benefit of virtual learning is that it can save you time by eliminating your commute. Rather than spending time driving, walking or taking public transportation to a classroom, you can use a closer, more convenient location. You can save even more time and resources by eating meals at home rather than near the classroom and limiting time reserved for choosing outfits or packing your bag for an in-person class. This can allow you to devote extra time to studying rather than commuting to or preparing for class.
5. Versatility
Virtual learning is often effective for many ages, topics, and learning styles. As long as a student can access the internet, they can enjoy the benefits of virtual learning. This means that students of many age levels, experiences, and specialties can engage in virtual learning. If you receive education in more than one area, you can apply your virtual learning skills and understanding to multiple classes.
Virtual learning can also provide a better and more effective education by allowing you to create the learning experience that works best for you based on your learning style. If you're more likely to remember information presented visually, for example, you can focus on resources shared on your screen. Whether you're an auditory learner, you can listen to class material or re-listen to recordings. If you learn best with sensory engagement, you can use multiple learning methods to effectively understand and remember class material.
4 cons of virtual learning
Here are four of the challenging aspects of virtual learning:
1. Distractions
Since virtual learning doesn't occur in a classroom, you may experience increased distractions. If you're learning from home, for example, you may find distractions from family members, pets, or technology such as phones or televisions. To limit any distractions, consider creating a designated working space like a desk or office. If you don't have the resources to create a distraction-free space at home, you can use nearby options like a library or coffee shop. No matter where you work, consider turning off any technology that's not relevant to the lesson and using headphones to limit distracting noises.
2. Limited connection opportunities
Another challenge of virtual learning is that it can limit your opportunities for developing a personal connection with classmates or teachers. Especially if you're engaging in asynchronous learning, you may receive fewer opportunities to collaborate and interact with others. Even if you do engage with other students, these virtual interactions can be less engaging than if they were in-person.
To overcome this challenge, you can develop strategies to spend additional time with peers and mentors. You can, for example, create or attend virtual meetings outside of class or safety meet up in person with other nearby students to study. Although it may not be the same as in-person engagement, you can maintain constant communication with teachers and peers through email to develop strong relationships. You can also participate in class as much as possible to begin building connections with classmates.
3. Lack of structure
While the freedom of virtual learning can be a benefit, the lack of structure can be a challenge. This is especially true if you enjoy the structure of commuting to a designated location at a regular time. To overcome this issue, consider developing a personal schedule to add structure to your routine.
Even if you receive asynchronous assignments that you can complete at any time, for example, you can select a regular time each day to do your work. If you create and stick to a schedule, this can help you minimize distractions and complete your work more efficiently which can leave you more time for rest or additional learning opportunities. While it can be more challenging to maintain this schedule virtually, it may provide you the freedom and motivation to engage your learning in an enjoyable manner.
4. Fewer resources for some
Virtual learning can also be challenging if you don't have access to the required materials and technology. If you don't have a reliable internet connection, for example, it can be much harder to complete your class requirements. One way to combat this issue is to discuss your options with your teacher. They may offer options or develop a solution. Additionally, you can use free technical resources like those provided in public libraries to successfully complete your education.
I hope you find this article helpful.