Good management skills can make work and life easier for all by increasing communication and reducing conflict in the workplace. A manager who works on developing their skills can build a better relationship with their coworkers, become better candidate for promotions, and contribute to workplace efficiency. Learning about these skills and how to develop them can help you if you are a current or future manager. In this article, we look at the different categories and examples of management skills, explore ways to develop your own skills, and explain how to showcase them in the job search process.
What are good management skills?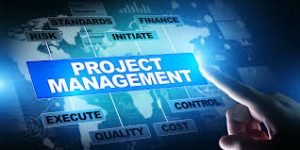 Good management skills are specific skills that can help a manager lead an independent, functional, and productive team. Management skills fall into three areas:
Relational skills: These are the skills that managers use to communicate with their employees, motivate and encourage them, present information to their team, and respond to any conflicts that arise. These might include negotiation, empathy, advocacy, writing, patience, and active listening.

Technical skills: These are the skills that a manager uses to complete their own work, understand others' tasks, and manage and train their team. These are usually hard skills, like knowledge of computer systems, scientific principles, grammar rules, production processes, and material properties.

Reasoning skills: These are the skills that managers use to help their team achieve larger challenges and projects and fit into the wider company culture. Some important reasoning skills for managers include delegating, time management, resourcefulness, decision-making, and strategizing.
Examples of good management skills
Good management skills are usually related to communication, respect, and value for the individuals on the team. Here are some examples of good management skills:
Patience
Patience is the ability to tolerate delays, mistakes, and miscommunications without responding angrily or emotionally. Patience is crucial for managers since they often train new employees and mentor current employees. When a manager is patient, they show other employees they can grow and learn without fear. This can improve the relationship between the manager and those they supervise.
Empathy
Empathy is the ability to understand what others experience. When a manager has empathy, they can better understand what their employees need, treat them more kindly, and create a more hospitable work environment.
Resourcefulness
Resourcefulness is the ability to find the answer to a question or challenge by consulting the right resources and people. Managers use resourcefulness to answer their employees' questions, even when they don't know the answers right away, and develop new methods or ideas to complete a project by its deadline.
Advocacy
Advocacy is the willingness and ability to work for rights, tools, fair compensation, and accommodations on behalf of others. A good manager is skilled at advocating to make sure the people they supervise have everything they need to work successfully and live healthy lives inside and outside of their workplace.
Conflict resolution
Conflict resolution is the skill of finding the best solution to a conflict, helping others understand the solution, and making it easier for the people involved to move past the conflict. Managers can use this skill within their team to help people collaborate more smoothly and encourage their team to get along with internal and external coworkers.
Adaptability
Adaptability is the ability to change behavior based on new feedback, information, or updated standards. Managers can use adaptability to help their team quickly adjust to changes in any part of their work. Adaptability can also help a manager more easily modify their behavior or management style when they experience new standards, requirements, or environments at work.
Emotional maturity
Emotional maturity is the ability to moderate negative or counterproductive emotions like fear, closed-mindedness, or anger. Managers use emotional maturity to react calmly under pressure, communicate well with their employees, and respond to challenges or setbacks in a productive and encouraging way.
Independence
Independence is the desire and ability to complete tasks individually. When a manager is independent, they can make decisions without the approval of their own supervisor and can manage more efficiently. Independence can also help a manager trust the people they supervise because they can understand how the work at their company is accomplished and trust that employees can complete their work without frequent check-ins.
Curiosity
Curiosity is the willingness and ability to learn new things. A manager who is curious can stay up to date with changes within their company and industry, and they can be more receptive to feedback from their coworkers.
How to improve your management skills
You might try this process to improve your management skills:
1. Assess your current performance
Consider your personal relationships with different coworkers and how effective you are in those relationships at maintaining an individual connection and motivating others. You might list your biggest successes and failures over the past few months and see if there are any skills you notice that you have or lack. Consider recent feedback from your supervisor, other managers, and anyone you manage. These other perspectives can be very helpful in checking whether your self-evaluation is accurate.
2. Come up with specific plans to improve
For each skill you feel is lacking, come up with a specific action plan with measurable results. For example, you might choose to meet up with a coworker who excels at that skill and ask for tips, or you could read a book on the topic. For skills that you feel are weak, you might pursue educational resources while also setting concrete goals for yourself. For each of these skills or goals, set a deadline and record it on a calendar.
3. Track progress
Check your calendar every few days or week to see what progress you have made. You might start with just one or two skills to improve, then work on others once you have finished your project. You might talk to a professional mentor or superior about your projects so that they can hold you accountable.
4. Collect feedback
As you progress, check with your mentor or superior for their perspective on your growth. Consider the feedback that you get from anyone you supervise at regular one-on-one meetings or in casual conversations. As you progress in one area, consider what other skills you can improve.
Good management skills in the workplace
Here are some tips for using good management skills in your workplace:
Identify which management skills are most crucial for your workplace. If you lead daily meetings, public speaking may be crucial for your workplace, while if your team works remotely, writing good update emails may be more relevant. Make sure that your technical skills are adequate for your team's duties.

Consider a long-term perspective. By thinking about your group's long-term goals, you can help the group reach those goals more quickly. You can think about which skills help you reach these goals, prioritize them personally, and give better team and individual feedback.

Communicate with other managers. Especially as a new manager, you may be able to learn many management skills from other managers. You can also learn how others are improving their skills and find new opportunities to grow.

Stay open to feedback. As you progress through your career, you may find that different skills become more valuable as you work with new people and for new organizations. By remaining adaptable and curious, you can adjust your style to fit your situation.
Tips to highlight good management skills
Here are steps you can take to highlight your management skills during the application and hiring process:
Good management skills for the resume
On your resume, you can highlight your management skills by including management accomplishments in your bullet point lists for the relevant jobs. You might include a qualifiable number and a management skill to show that your skills have measurable results. For example, you might include a point like, "Led team of 15 to finish cooperative projects 10% more quickly by prioritizing communication and conflict resolution."
Good management skills for the cover letter
To demonstrate your management skills in your cover letter, try echoing the management skills requested in the job listing. As you detail your management experience, you can use the terms from the listing to describe your style of interaction and the results you've gotten from a team. If you don't have management experience, you might use some management terms to describe mentoring relationships you've had with others or leadership experiences from specific projects.
Good management skills for the interview
In an interview, you can show your management skills in your answers to questions about challenges, professional weaknesses, and strengths. If the examples you use for your answers include situations where you manage other employees, you can show a hiring manager that you have experience applying your communication and technical skills to real workplace situations.
I hope you find this article helpful.