If you're looking for a career that's in demand, the information and computer technology industries can provide a wide range of career opportunities with the potential for growth. These jobs allow you to develop and apply your knowledge in areas like software development, computer programming, and information security. Learning about growing careers in the tech industry might help you find a secure role in this field.
In this article, we discuss nine tech careers that are in demand, including their job duties and salaries, so you can explore the most suitable options for you.
9 Tech Careers that are in demand
The United States Bureau of Labor Statistics (BLS) expects employment in computer and information technology (IT) occupations to rise by 15% between 2021 and 2031, which is faster than the expected average for all occupations. The demand for roles in the information technology (IT), computer science, and software development sectors is likely due to the increase in cloud computing, digital information management, and technology development for applications across many sectors. This means that those working in areas like artificial intelligence (AI), data management, and IT security can often find growing job availability.
The following list has nine in-demand tech careers that can support your career growth. For the most up-to-date salary information from Indeed, visit indeed.com/salaries.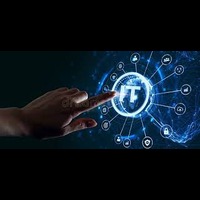 1. Information security analyst
National average salary: $92,881 per year
Primary duties: Information security analysts develop and manage security features for big data applications in business, finance, and systems integration. They ensure that the security measures they design operate efficiently and protect their organizations' critical data.
2. Systems test engineer
National average salary: $97,264 per year
Primary duties: System test engineers are responsible for monitoring and testing computer and network systems to ensure optimum efficiency and performance. They collaborate with systems integration and design teams and conduct tests to assess the usability, functionality, and security features of various applications.
Job outlook: The BLS expects employment for software developers, quality assurance analysts, and testers, which include systems test engineers, to increase by 25% from 2021 to 2031.
3. Data scientist
National average salary: $100,673 per year
Primary duties: A data scientist is responsible for managing and integrating data in many business and industrial applications. They collect, interpret, and organize raw data using statistical analysis and develop methods for others to access, retrieve, and use important data. Their expertise supports applications in areas of business, finance, manufacturing, commerce, government, and technology.
4. Full-stack developer
National average salary: $101,003 per year
Primary duties: Full-stack developers are people who combine expertise in front-end and back-end development. They apply graphics and web design, user interface (UI), and user experience (UX) design and programming skills to improve or modify program and system functionality. They often collaborate with software developers and system designers to integrate both server-side and client-side applications.
5. Python developer
National average salary: $108,093 per year
Primary duties: Python developers are software developers and computer programmers who write the code for programs and applications that use the Python programming language. They use their coding skills to write application scripts, organize data, and write back-end processes. Python developers can work for public, private, nonprofit, and government agencies, or they may work as independent contractors.
6. Machine learning engineer
National average salary: $109,866 per year
Primary duties: Machine learning (ML) engineers work with AI applications and collaborate with data, computer, and software engineers to design and create ML programs. They plan and integrate complex statistical data that supports machine functions without human assistance. ML engineers may also create the AI systems and processes that operate for e-commerce, social media, software, and integrated Internet of Things (IoT) applications.
7. Cloud engineer
National average salary: $121,951 per year
Primary duties: Cloud engineers develop, manage, and maintain the infrastructure of cloud applications like networks and databases. They monitor the security of cloud networks and ensure that IT personnel and other teams follow best practices when integrating cloud computing for business, sales, and finance processes. Cloud engineers also work in other industries, including the manufacturing, government, and commercial sectors.
8. Network Architect
National average salary: $125,587 per year
Primary duties: Network architects work with other IT personnel to design and integrate different network systems, such as intranets, wide-area networks (WANs), and local-area networks (LANs). They build data and communication networks from designs they plan with system integration and network engineers for use in many applications. Network architects often work in IT fields, but they can also work in business, finance, sales and marketing, and commercial and manufacturing fields.
9. Software architect
National average salary: $131,521 per year
Primary duties: Software architects can apply their expertise to a variety of development purposes and design, manage, and integrate software applications and features for many uses. They interact with customers and people in different technology roles to incorporate usability, functionality, and performance features that meet industry standards. A software architect may also support development teams with programming and UX and UI design elements to build quality software products.
I hope you find this article helpful.