Knowing what the most financially and professionally rewarding jobs for applied physics majors are can help you choose a career according to your skills and personality. Regardless of your chosen physics-related career, a degree in applied physics is likely to have a direct impact on your job success. An applied physics degree is a valuable professional asset, but it requires study and determination. In this article, we discuss what applied physics is and list some applied physics careers.
What is applied physics?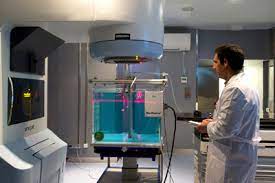 Applied physics refers to applying the laws and principles of the science of physics with the purpose of solving various issues, such as engineering or scientific problems. It is basically a mix of physics and engineering, as it uses principles of physics to determine the appropriate solutions and those of engineering to actually implement them. For example, applied physics is using a physical concept like electricity and using it to generate light.
A degree in advanced physics offers students rigorous knowledge of physics principles, as well as a mindset that emphasizes the need to use that knowledge to fix real-world problems.
Jobs for applied physics majors
Some of the most lucrative and in-demand roles for applied physics graduates are:
1. High school physics teacher
National average salary: $23,477 per year
Primary duties: As an applied physics graduate, you are typically qualified to teach physics to high school students. Although being a public school teacher usually requires a state-issued license, some states allow bachelor's degree graduates to start teaching even without getting a license. A significant number of physics graduates choose teaching careers and most are likely to report high job satisfaction.
2. Science journalist
National average salary: $35,548 per year
Primary duties: Science journalists typically work for various organizations and businesses that want to promote scientific knowledge. They usually aim to discuss and explain complex concepts and ideas, either for audiences that are well-educated on the subject matter or for the general public. If you are an applied physics graduate with strong written communication skills, pursuing a career as a physics journalist can be an appropriate choice.
3. Technical writer
National average salary: $58,008 per year
Primary duties: Technical writers use their writing skills and deep knowledge of a technical subject to create written content that communicates highly complex information in a widely accessible form. Depending on their exact role, they may write internal documentation that other employees use to create certain products or user manuals and instruction sets that help customers understand difficult concepts. If aside from your applied physics degree, you are also capable of producing engaging and easily comprehensible content on complex issues, you have the basic requirements for a physics-based technical writing role.
4. Meteorologist
National average salary: $64,713 per year
Primary duties: Meteorologists use various scientific principles to observe, understand, explain, and forecast various weather phenomena. Some of the sub-specialties of meteorology are global climate modeling, numerical analysis and forecasting, hydrometeorology, and air pollution meteorology. Although most meteorologists pursue bachelor's degrees in meteorology or atmospheric science, the fact that the entire discipline is heavily reliant on the principles of physics makes a degree in applied physics a viable alternative and a gateway to an entry-level job in the field.
5. Process Engineer
National average salary: $88,320 per year
Primary duties: Process engineers design, control, optimize, and operate various processes that transform raw materials into usable products. They work in multiple industries and are involved at all stages of manufacturing processes, as well as in choosing the appropriate specifications for used equipment. As an applied physics major, you would be using your knowledge regarding how various materials interact to continuously optimize the entire manufacturing process. Although a bachelor's degree is typically enough for an entry-level role, advancing in the field usually requires a higher specialized degree.
6. Aerospace systems engineer
National average salary: $99,158 per year
Primary duties: Aerospace systems engineers work for civilian and Government aerospace projects and use their knowledge of physics and engineering to fix or improve various products, systems, and processes. They constantly design, create, test, and perform maintenance procedures on systems that are used to propel various aircraft, satellites, rockets, and other airborne objects. Aside from a degree in applied physics, strong mathematical skills are typically required for a successful career in this field.
7. Acoustical engineer
National average salary: $102,595 per year
Primary duties: An acoustical engineer is a professional who specializes in studying the branch of physics related to sound and vibration. Their main role is to assess and control the level of noise and vibration and making sure they don't reach a point where they can affect humans. The broad spectrum of their line of work means that acoustical engineers are likely to work in numerous professions, in fields like industry, entertainment, agriculture, ecology, transportation, and manufacturing.
A degree in applied physics is suited for an entry-level acoustical engineer position, as you would use your knowledge of physics to come up with real-world solutions to control the levels of sound and vibration.
8. Optical engineer
National average salary: $113,912 per year
Primary duties: Optical engineers typically work in designing various highly precise optical systems used by cameras, telescopes, and other lens-based systems. They use their knowledge of optics to determine what the right specifications are depending on the exact purpose of the system they are designing and then make the necessary adjustments to calibrate them. Some optical engineers also work on fiber optics communications systems. Although a bachelor's degree in engineering or applied physics is technically enough to become an optical engineer, most employers tend to prefer hiring applicants with advanced degrees, such as Master of Science or doctorate degrees.
9. Data scientist
National average salary: $120,948 per year
Primary duties: Data scientists are tasked with compiling and analyzing large amounts of structured and unstructured data. They also may be responsible for creating the tools for data collection and analysis. An applied physics graduate typically possesses the skills to qualify for an entry-level position in the field. Other relevant degrees for the role are in applied mathematics, statistics, computer science, and engineering.
I hope you find this article helpful.