While an engineering career can be very rewarding, factors like burnout or evolving goals might lead you to consider a new job. Engineers possess skills like creativity, communication, and problem-solving that are transferable to other various fields. Learning more about how engineers switch careers can help you find a more satisfying job and ensure professional fulfillment.
In this article, we discuss why an engineer might want to change careers, list 11 alternative jobs, and share tips for finding a new position that aligns with your goals.
Reasons for an Engineer Career Change
Some reasons why you may want to transition away from engineering include: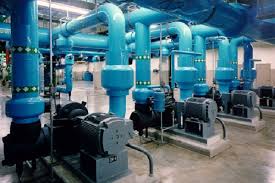 Burnout: An engineer's long hours and demanding projects may result in feelings of burnout.

Changing interests: Your interests may have changed since you chose an engineering career. For example, you may now want to explore more client-facing roles or careers with more varied duties.

Career growth: If you have little room to grow in your engineering career, you might want to find another role that offers the potential for advancement and increased responsibilities.

Earning potential: You may want a career that's more lucrative and offers a greater earning potential over time.
READ ALSO: FRIEDRICH EBERT SCHOLARSHIP FOR FOREIGN STUDENTS
11 alternative careers for former engineers
Here are 11 careers that may be appropriate for individuals transitioning away from an engineering career.
1. Technical writer
National average salary: $60,541 per year
Primary duties: A technical writer creates complex, technical content for handbooks, manuals, websites, and journals. They can work in various industries, including health care, information technology (IT), manufacturing, and government. Technical writers often have a degree in their specialty.
2. Engineering Professor
National average salary: $79,764 per year
Primary duties: A professor teaches courses at the postsecondary level at community colleges and universities. They often have an advanced degree in their field. Professors design and present lessons, assess student performance, and provide feedback. Many professors also conduct research and contribute to their field in addition to their teaching duties.
3. Consultant
National average salary:   $80,019 per year
Primary duties: A consultant is an industry expert who advises an individual client or business. Their guidance might relate to how to optimize processes or whether to expand operations. A consultant's knowledge supplements what a client doesn't know and ensures they have the necessary information to make strategic decisions.
4. Supply chain manager
National average salary:   $89,466 per year
Primary duties: A supply chain manager oversees the production of a good or service. They might start a project by sourcing raw materials and managing inventory to ensure efficient operations. Supply chain managers also manage the manufacturing process and ensure the quality of the final product.
5. Actuary
National average salary: $105,007 per year
Primary duties: An actuary works with companies to apply math and statistics to determine values for risk. They assess the relevant markets and consumer trends to predict outcomes such as floods, hurricanes, accidents, and fires. Actuaries often work for insurance companies to determine premiums and hold professional licensure.
6. Product manager
National average salary: $106,627 per year
Primary duties: A product manager oversees the development of new products from conception and design to launch. They help identify consumer needs, direct product features, evaluate progress, and collaborate on rollout. Individuals with engineering backgrounds may enjoy working as product managers for computer and technological products.
7. Data scientist
National average salary: $123,752 per year
Primary duties: A data scientist collects and analyzes information to help organizations plan for the future. They combine math, computer science, modeling, and statistics to gain insights into the market and consumer trends. Their work helps companies set goals, determine prices, market products, and consider expansion.
8. Quantitative analyst
National average salary: $125,930 per year
Primary duties: A quantitative analyst applies statistics and analytical reasoning to assess risk, predict behavior, and analyze trends. They report to executives and stakeholders. Quantitative analysts can work in the financial field in commercial banks, investment banks, wealth management firms, insurance companies, management consulting firms, accountancy firms, and financial software companies.
9. Software architect
National average salary: $133,452 per year
Primary duties: A software architect is a high-level decision-maker on an IT team who advises developers and organizations on software design and functionality. They help enforce technical standards and recommend platforms, coding languages, and operating systems for different projects.
10. Mobile developer
National average salary: $137,105 per year
Primary duties: A mobile developer designs, tests and maintains systems and applications for mobile devices. They can work for organizations to develop brand-specific applications or cell phone manufacturers to design applications like calendars and messaging programs that come standard on devices.
11. Patent attorney
National average salary: $158,381 per year
Primary duties: A patent attorney helps their clients obtain patents for their inventions and designs. They can work in a range of industries, including health care, IT, education, and defense.
How engineers can change careers
Here are some tips that can help engineers change careers:
1. Consider a new engineering specialty
While you might feel burnout in your current engineering specialty, another might interest you. Transitioning between specialties can also help you optimize relevant engineering skills. For instance, a mechanical engineer might realize that they're interested in software engineering and pursue relevant roles.
2. Identify your interests
If you want to transition away from engineering entirely, try to identify your interests and understand how your current role doesn't fulfill them. You might also identify anything you like about your current role to ensure it's present in a new position. For instance, a software engineer might enjoy the coding aspect of their work but want less involvement in project management. Another example is an individual in a mechanical engineering role realizing that they like working with people but aren't as interested in working with machines.
3. Incorporate your education and skills
Once you create a list of your interests, consider how they relate to your education and skills. This approach helps you understand how you might apply your qualifications in a new role. Many skills relevant to an engineering position are transferable to other jobs. Examples include communication, analytical reasoning, mathematical skills, and project management. If you discover that other skills are necessary for a new role, consider pursuing additional education or taking online courses that complement your engineering degree.
4. Research various fields
With a more defined list of your interests and skills, you can begin to research what fields align with your professional goals. Consider researching the following components of potential new careers:
Average Salary

Work environment

Typical schedule

Responsibilities

Opportunities for advancement
5. Narrow down your choices
You can begin narrowing down your career options based on your research and how each job fits in with your lifestyle, including:
Pay requirements: Try to find a new job with a salary that covers your current expenses.

Schedule obligations: You might also consider your schedule obligations when choosing a new career. For example, if you take your children to school in the morning, you might choose a job that allows you to work during normal business hours.

Location: Consider if you are willing to relocate for a new position and where you would like to live. You might also inquire about relocation packages to help you cover moving costs.
6. Shadow an industry expert
Consider contacting industry experts in the fields that you're interested in and request to shadow them. This opportunity involves observing the industry expert in their work environment. Your experience can help you determine whether you'd be interested in performing those job duties daily.
7. Complete an internship
If you want a more in-depth opportunity to explore a possible career, consider completing an internship. This experience allows you to immerse yourself in a new field and see firsthand what it's like to work in the industry. You can also make contacts that can help you find a job when your internship is over. Often, internships are part of college programs, but you can request to work as an intern independently if you're not in school.
8. Apply for jobs
Once you decide on your new career path, you can search for available positions on job search sites through networking groups, or with friends and family. Consider updating your resume for your new field to highlight your transferable skills and relevant experience. You may use keywords from the job description in your resume to demonstrate that you're good a match for the company.
You can also write a compelling cover letter that discusses why you're changing careers and how your experience in engineering can add value to your new position. If you apply for entry-level positions in your new field, try expressing your desire to advance at the company during your interview.
I hope you find this article helpful.