With expertise in areas such as mechanical systems, mechanical design and fluid mechanics, mechanical engineering students are attractive prospects to a variety of employers.
Aside from their technical skills and knowledge, students of a mechanical engineering program also develop numerous transferable competencies such as problem-solving, analysis and creativity, which are useful in a broad array of industries. If you're a mechanical engineering graduate, current student or just someone considering their options, you'd benefit from understanding what careers may await you upon entering the workforce.
In this article, we provide a list of nine jobs that you can do with a mechanical engineering degree and describe the skills, work environment and outlook for this profession.
9 jobs you can do with a mechanical engineering degree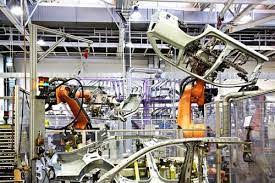 Here are nine jobs you can get with a mechanical engineering degree, along with the average salary and job description for each one.
1. Mechanical technician
National average salary: $49,141 per year
Primary duties: Mechanical technicians help with the development, testing and manufacture of mechanical tools or devices. They're responsible for understanding the intricacies of equipment to develop preventative maintenance measures and troubleshoot problems. They keep thorough records of the equipment to help them understand and address potential future issues.
2. HVAC technician
National average salary: $52,357 per year
Primary duties: Heating, ventilation and air conditioning (HVAC) refers to systems for heating and cooling buildings. An HVAC technician is responsible for installing and repairing these systems to maintain a comfortable indoor climate and air quality. They also test HVAC equipment to identify issues and provide ongoing maintenance to ensure system performance.
3. CAD technician
National average salary: $56,018 per year
Primary duties: Computer-aided design (CAD) is a process that uses software to document information on how to construct objects and create designs in 2D or 3D to help visualize the construction. A CAD technician specializes in this software to create parts and other items for the manufacturing, construction or engineering industries. They work with architects and other engineers to understand the project requirements and create models that show how to construct various components of projects.
4. Maintenance engineer
National average salary: $74,248 per year
Primary duties: A maintenance engineer is responsible for designing or improving maintenance strategies for industrial processes in manufacturing facilities. They perform maintenance and repairs on equipment, using computer systems to identify problems. They also develop maintenance procedures and train staff on policies to keep production processes running smoothly.
5. Civil engineer
National average salary: $85,374 per year
Primary duties: Civil engineers design infrastructure and systems, including buildings, roads, bridges and sewers. They analyze factors such as cost, regulations, survey reports and potential environmental hazards to develop plans that comply with federal regulations. They also prepare construction plans and schedules and oversee work to ensure that projects get carried out correctly and meet design intent.
6. Biomedical engineer
National average salary: $85,757 per year
Primary duties: Biomedical engineers design and build products and equipment for improving health care, such as artificial organs and body-imaging machines. They install these devices, provide support to ensure proper functioning and train clinicians on how to use them. They may also develop software that can diagnose or treat medical issues.
7. Mechanical engineer
National average salary: $85,884 per year
Primary duties: Mechanical engineers develop and build mechanical tools and products, such as engines, generators, control systems and sensors. They use physics, engineering and mathematics principles to design and optimize machinery. They also create blueprints for construction, develop prototypes for their designs and test products to see whether they function correctly.
8. Marine engineer
National average salary: $86,445 per year
Primary duties: Marine engineers create and build mechanical equipment for various watercraft, such as ships, boats and submarines. They design and test prototypes to determine how to meet project requirements. Sometimes, they work directly on a ship to oversee the operation, maintenance and repair of mechanical equipment on the vessel.
9. Materials engineer
National average salary: $88,653 per year
Primary duties: A materials engineer analyzes materials to determine which ,ones to use for products, such as metal or plastic for aircraft wings or medical devices. They test the materials against elements such as heat and cold to see how they react. Based on their findings, they make changes to their designs as necessary. Materials engineers also research ways to create new materials that meet mechanical, electrical or chemical requirements.
Skills for mechanical engineers
Mechanical engineers use a variety of soft skills and technical skills to carry out their duties, namely:
Creativity
Mechanical engineers use creativity skills to develop concepts for new mechanical devices that can improve processes or solve problems. They ask questions about how to improve a system and design complex machinery to accomplish those goals. Unconventional thinking also allows mechanical engineers to devise solutions to complex engineering problems.
Communication
Because many mechanical engineers work as part of a team, communication skills are critical to helping them convey key information to other team members. They may communicate with other engineers or experts to analyze the different ways they can complete a task. When working on projects with others, they use active listening skills to understand how to implement the ideas of those in separate disciplines.
Math
Mechanical engineers use math skills in almost every project. Algebraic equations often factor into system designs or computer algorithms that help them develop products. They also apply the principles of calculus, trigonometry and statistics to solve problems concerning machinery or equipment.
Problem-solving
Mechanical engineers regularly use problem-solving skills to analyze how mechanical equipment can improve processes. They research the causes of mechanical issues and take steps to find solutions. They also use problem-solving skills to work with other team members, brainstorm new ideas and make decisions about the best ways to develop products.
Where do mechanical engineers work?
Mechanical engineers commonly work in a variety of industries, including:
Engineering services

Research and development

Manufacturing

Construction

Electronics

Automotive

Aerospace

Energy
Most mechanical engineers work primarily in offices, though they may also travel to worksites to troubleshoot issues with equipment. They generally work in full-time positions and have consistent schedules. Often, mechanical engineers work with other engineers or technicians as part of a team to design, build and test mechanical devices and tools.
Job outlook for mechanical engineers
The U.S. Bureau of Labor Statistics (BLS) predicts employment for mechanical engineers may grow by 2% from 2021 to 2031. That's slower than the 5% average rate for all occupations. That being said, because mechanical engineers work in a variety of sectors, employment growth may vary by employer type. Mechanical engineering positions may decrease in heavily automated industries, such as the automotive industry, but increase or stay steady in others.
I hope you find this article helpful.