---
Whether you are running a fairly new start-up company or have an established business, promoting your company or business is a crucial aspect of success. In today's digital world, promoting your business online is easier than ever and can help generate a stronger brand identity, build a relationship with consumers, and create new bonds with potential clients.
In this article, we review nine tips on how to advertise your business online for little to no cost.
How to promote your business online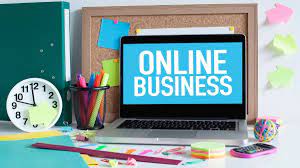 For many business owners, the best way to advertise online is to have a strong and consistent brand identity and presence. Once you have established your brand in a niche and identified your customer needs and wants, marketing to your customers and clients through social media and other various online platforms becomes more streamlined.
Here are nine ways to advertise your business online:
1. Create and maintain a website
An easy-to-use and informative website is a necessary tool for any business to establish and maintain credibility and consistency in the minds of consumers. You can use a variety of services to create a simple, cost-effective website that requires little to no technical knowledge. Optimize your website for both computers and mobile phones to make it easy for customers to find the information they need regardless of the device they use.
Depending on your business, you should have the following information available on your website:
Store hours

Location

Products or services available

Menu

Phone number

Email address

Contact form

Mission and values

History and background

Staff information

Blog posts
Since best practices and trends in digital marketing change quickly, make sure to keep updating your website as time goes on.
Read more:
2. Create and verify your Google Business Profile
To reach new customers through Google, make sure your company appears in its search results. Google Business is a free tool that you can use to set up a business profile and business website on Google. You can create your own Google Business account for free and download the Google My Business app to manage it from your phone. Your business profile will appear in the local section of Google Search, Google Maps and the Google Knowledge Panel.
After you register for an account and connect it to your listing, you can optimize it to reach your target audience by:
Completing your profile: A complete company profile helps your business rank higher in search results and is more likely to lead to sales. In addition to listing your business name, website and phone number, fill out every section of your Google My Business profile that requires detailed information.

Answering every question in the Q&A section: Some people go to Google, rather than a company's website, to ask questions about the business or learn about its services and products. Google My Business has a Q&A feature that allows potential customers to ask questions about a company. Providing answers to these questions is good customer service and helps earn customers' trust in your company and the product or service you are selling.
3. Use other local listing services
Consider registering your business with other local listing services. Registering your business allows it to be found more readily on search engines. In most instances, you simply fill out an information form and then follow the steps given by the website to complete the confirmation process by phone or traditional postal mailing. This often only takes a few minutes, facilitates business visibility, and helps your customers find you.
Some major directories include:
Yahoo! Local

Microsoft's Bing

Yelp

Better Business Bureau

Glassdoor

Yellow/White Pages
4. Have a strong social media presence
Social media platforms allow you to reach out to your target audience for optimal product positioning and at minimal to no cost. Create an account specifically for your business, using your business name within the account username to help current and prospective clients find you easily. Be sure that the brand image you portray in all accounts is consistent with your established brand identity. You can also generate advertisements, drive organic traffic to your website, and maintain your brand identity.
Share your blog or website content on your social media pages. Sharing your content online can lead to other social media accounts or websites linking to your content, and thus improving your off-page SEO.
5. Implement search engine optimization (SEO)
Optimizing your site's visibility using relevant keywords is an important aspect of online marketing and online business promotion. The higher you show up in a relevant keyword search result, the more likely your website is to be clicked upon by a potential customer. Using an effective search engine optimization strategy will help you get there. There are plugins available to help you generate this information and create meta descriptions for your website, which can also rank your website higher on search engine results pages.
There are two main categories of SEO that a marketing campaign might encompass. On-page SEO relates to configurations on your website while off-page SEO refers to the factors that can affect how your website is indexed by search engines.
Here are the key aspects that make SEO work:
Ranking refers to where a search engine places your website on a search engine result page. A high ranking on a SERP means your website has shown high content authority as it relates to various searches users perform, and it also indicates high relevancy to your topic field.

Indexing refers to when search engines look for the most relevant content related to a user's keywords and then rank results in order of most to least relevant.

Crawling is the discovery process in which search engines send bots to read a webpage and collect data from websites.
6. Create a blog
Having a blog helps your company get its name out to followers and serves to connect to customers directly. Businesses can use blogs to discuss their brand, share helpful information, promote products, and much more.
Blogging requires consistent work to keep updated but does prove effective in increasing your chances of being ranked highly on search engines. An updated blog keeps material fresh, makes you and your brand relatable, engages your audience, and can boost your search engine optimization, giving your brand visibility. Create an editorial calendar to stay organized and on schedule.
Some ideas for blog posts include:
How-tos and instructional posts

Guest posts

Q&As with industry expert

A list of resources

Customer testimonials
7. Create videos and podcasts
Many companies generate how-to videos, informational videos podcasts, or informational videos to offer value to their target audience. Creating links to these types of content videos on various social platforms helps to generate organic traffic for your website and builds brand identity and trust. The content provided needs to be usable and something that people seek out and want to view. Videos can serve as blog content or resources on your website.
Creating videos in a variety of formats can spread brand awareness to unique market segments during all stages of your marketing cycle. Videos can serve as blog content or resources on your website. Different types of videos you can use to promote your business include Q&A videos, animated videos, livestream videos, and announcement videos.
Many people listen to podcasts to learn more about a certain topic. Use this to your advantage by creating a podcast for your own company. Then, share your podcast on social media or your website.
8. Use email marketing
Newsletters can be a beneficial part of your business when implemented correctly. This type of marketing allows you to send product or service-focused informational content to potential and existing customers and may increase brand awareness and overall sales.
There are three key phases to starting an email newsletter: the development phase, the production phase, and distribution phase. Once you have an established database of emails and data, you can sign up for a free email marketing account through various providers.
Here are some different types of emails you can send to your customers:
E-newsletters often contain the latest information about your business.

Promotional emails include discounts or other special deals to promote your company's products and services.

Survey or review request emails engage a customer, build credibility, and boost search engine results by generating traffic on your website.

Re-engagement emails can be used when you want to get inactive subscribers, customers, or clients to connect with your brand again.
9. Utilize organic marketing
Organic marketing is the process of attracting your customers naturally over time. It is proven to be highly effective especially when organic word-of-mouth marketing is in effect. Through reviews, posts, blogs, and other social media outlets, your target audience can review your products and services and help you build a following for your brand.
Here are some tips for increasing organic traffic on your website:
​​Publish frequent and relevant content.

Use SEO for text and images.

Check your traffic analytics.

Stay active on social media.
I hope you find this article helpful.