While some people hesitate to change jobs later in life, it's possible to start a new career at any age. Individuals who are 40 years old and older can use their existing skills and pursue additional qualifications to obtain jobs in industries like health care, business, and technology. Changing careers at 40 may help you achieve a better work-life balance, advance your career, or renew your sense of purpose.
In this article, we discuss nine of the best careers to start at 40 and provide practical steps to help you make the transition.
9 of the best careers to start at 40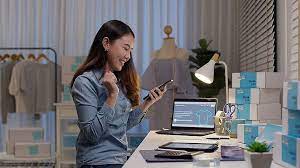 Below are nine of the best careers to consider starting at 40 plus their average salaries and primary duties.
1. Medical administrative assistant
National average salary: $40,245 per year
Primary duties: A medical administrative assistant, also known as a health care administration assistant or a medical secretary, fulfills office and customer service tasks to support the clinical staff. They perform duties like booking appointments, filing medical charts, and billing insurance companies.
They might also use medical knowledge to communicate with other staff members and explain services to patients. If an individual's current job involves skills like efficiency, organization, and professionalism, they might succeed as a medical administrative assistant.
2. Patient care technician
National average salary: $49,392 per year
Primary duties: A patient care technician is a frontline health care employee who assists doctors and registered nurses. They might perform tasks like assisting with patient examinations and treatments, collecting samples, recording information on patient charts, and speaking to patients and their families about their care plans. This career path is relatively accessible, especially for individuals who have prior experience in the healthcare industry.
3. Event planner
National average salary: $50,042 per year
Primary duties: An event planner coordinates events like meetings, conventions, parties, and weddings. They use their time management and organizational skills to manage budgets, negotiate contracts, and manage teams.
Individuals can apply their experience with maintaining supplier and client relationships to build their professional networks. If someone's current position involves multitasking, hospitality, or public relations, event planning might be an ideal industry for them.
4. SEO Specialist
National average salary: $54,367 per year
Primary duties: An SEO specialist leverages search engine optimization to a website's presence in search results. Their responsibilities include implementing strategic code, creating optimized content for a website, and collaborating with other members of the marketing and social media teams to develop a cohesive advertising strategy. SEO specialists often rely on skills like digital marketing, web design, and the ability to stay up-to-date with evolving search engine algorithms.
5. Translator
National average salary: $56,883 per year
Primary duties: A translator facilitates written communication between two parties while maintaining each speaker's original tone and message. These individuals might perform translation services for legal cases, conferences, or businesses across global markets.
The role differs from an interpreter in that it focuses on written communication rather than verbal communication. In addition to a college degree, the position usually requires candidates to be fluent in more than one language and possess the cultural knowledge necessary to properly convey messages.
6. Dental assistant
National average salary: $69,062 per year
Primary duties: A dental assistant is an entry-level position in the healthcare industry that involves supporting dentists. These individuals speak to patients, prepare tools and equipment for dental procedures, and assist with X-rays. They might also complete general administrative work by updating patient records and booking appointments.
7. Human resources manager
National average salary: $78,919 per year
Primary duties: A human resources manager oversees an organization's employees and prioritizes their well-being. They maintain the various aspects of the employee life cycle, including hiring, onboarding, administering benefits, and overseeing terminations. They act as a liaison between upper management and their employees, ensuring that the organization adheres to corporate policies and legal obligations.
8. Web developer
National average salary: $79,307 per year
Primary duties: A web developer is a programmer who uses coding to create websites. They listen to client requirements to ensure the final product adheres to design requirements and provides the appropriate functionality.
Other web development responsibilities include collecting and analyzing user feedback and implementing testing tools. A web developer may perform services for an organization in-house, work for an agency, or work as a freelancer.
9. Project manager
National average salary: $84,278 per year
Primary duties: A project manager oversees and coordinates all aspects of a project whether it relates to construction, engineering, health care, technology, or digital marketing. Duties include creating a detailed plan, establishing a budget, ensuring team members meet deadlines, and communicating progress to clients. Relevant traits for the position include time management, cost management, leadership, and communication skills.
How to transition careers at 40
Here are steps you can take to help you transition careers at 40:
1. Consider the pros and cons
Before you decide to transition jobs, consider the pros and cons of doing so later in life. A new career might help you overcome burnout or lack of upward movement by renewing your sense of purpose and providing more opportunities for professional growth. It could also help you create a better balance between your personal and professional life, allowing you to have more free time and prioritize your family.
A potential con is decreased pay if you want to enter a new field, but you can overcome this con by planning your finances accordingly. For instance, you might create a stricter personal budget or continue working while pursuing advanced education. Another con is that it would take too much time to obtain new qualifications, but you could accelerate this process by completing a college degree via online courses.
2. Determine your ideal career path
The next step is to determine your career path. You might analyze what you lack in your current job and what you want from your new role. For instance, you might want to transition to a different career in the same field if you want to earn more or advance your career by switching to an industry in which your skills are in high demand.
If you're unsatisfied with your current industry, your goal might be to enter an entirely new field. It's possible to switch between seemingly unrelated professions, as your transferable skills tend to be applicable. For instance, a business analyst might find their financial skills useful in real estate development.
3. Earn the appropriate qualifications
Consider analyzing your current abilities to determine transferable skills that would help you succeed in a new role. It might also be necessary to pursue additional qualifications to make yourself a more desirable candidate.
Consider researching the role's requirements and enroll in the appropriate college degree program or certification class. Online courses can be particularly accessible for individuals who want to continue working full or part-time as they plan their career transition.
4. Apply for jobs
Once you earn the appropriate qualifications, you can begin your job search. Try updating your resume to reflect your new credentials and career goals. Other tips for optimizing your job search include building your professional network, researching average compensation packages for different roles, and applying for jobs that are in high demand. Additionally, it might be a good idea to leverage your current situation by collecting references from supervisors and colleagues.
I hope you find this article helpful.