After completing an education program in computer programming, you may be ready to find an entry-level position. These types of positions can offer a chance to apply what you learned and continue to develop relevant skills through hands-on training. Understanding some of the best entry-level programmer jobs can help you determine what type of career you want to pursue based on your interests and talents. In this article, we discuss the different types of entry-level jobs, provide a list of nine entry-level programmer jobs, and offer tips for how to choose one of these roles.
Types of entry-level programmer jobs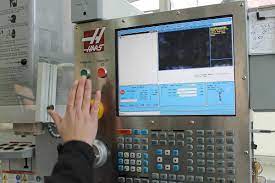 Programming jobs involve having experience and knowledge of a variety of languages to use for certain programs. The language you learn depends on what specialty you want to pursue in a career. Some niche programming areas to consider finding a job in include:
Artificial intelligence and machine learning

Back-end development

Blockchain

Cloud computing

Cybersecurity

Data Science

Front-end development

Mobile development
9 of the best entry-level programmer jobs
Here's a list of some of the best entry-level programmer jobs. For the most up-to-date Indeed salaries, please click on the links below:
1. Junior web designer
National average salary: $33,069 per year
Primary duties: A junior web designer creates the visual aspects of a website for an individual or organization. This involves planning, designing, and coding web pages to meet a client's needs and overall brand image. Junior web designers make websites visually appealing, select appropriate fonts and colors, update existing websites, and solve code problems as they occur.
2. Junior software developer
National average salary: $38,377 per year
Primary duties: A junior software developer works with a development team and performs basic tasks under the supervision of more experienced developers. They consider how the end-user may interact with their program and consider whether it's secure. Job duties also include developing innovative solutions, collaborating with other developers to improve a product's functionality, testing programs, debugging, and making improvements to existing programs.
3. Junior web editor
National average salary: $50,033 per year
Primary duties: A junior web editor modifies website content and improves a website's performance to reach a specific goal. To do this, they build a relationship with the client to understand their needs and wants. Junior web editors help supervise the layout of content, track content for accuracy, make content up-to-date, find creative ways to present content, monitor the website traffic to determine the popularity, and suggest areas for improvement.
4. Junior QA engineer
National average salary: $54,746 per year
Primary duties: A junior quality assurance (QA) engineer focuses on preventing defects from occurring in the software development process and finding ways to enhance the result. This involves asking questions to make sure they address their target audience's needs. Job duties include testing cases, identifying problems, and discussing fixes with developers.
5. Computer programmer
National average salary: $57,428 per year
Primary duties: A computer programmer writes, tests, and implements code to help computer programs and applications function properly. They have an active role in completing all activities related to the creation of automated computer systems. Computer programmers also review programs to make adjustments as needed, integrate new functionality into existing programs, and publish technical diagrams to support their coding.
6. Data analyst
National average salary: $65,460 per year
Primary duties: A data analyst retrieves and interprets data to help solve a particular problem. They may use spreadsheets or coding languages to help store their data. Other job duties include applying a statistical technique to interpret data, developing a database and collections system, interpreting trends, and fixing coding errors.
7. Entry-level application developer
National average salary: $65,536 per year
Primary duties: An entry-level application or app developer creates apps. They help design, deploy, and update these programs for a particular type of device. Responsibilities include collaborating with graphic artists and other software experts, testing apps, fixing bugs, and creating different versions for various types of devices.
8. Entry-level web developer
National average salary: $73,692 per year
Primary duties: An entry-level web developer programs code, such as JavaScript or CSS, to tell a website how to work. Depending on the size of their team, they either code on the front-end, back-end, or both. Responsibilities vary depending on what side of the website they focus on but may include troubleshooting website problems, testing applications for websites, updating websites, monitoring website traffic, and collaborating with the design team.
9. Digital analyst
National average salary: $74,972 per year
Primary duties: A digital analyst reviews marketing data to identify trends, weaknesses, and opportunities for an organization. These professionals work closely with digital marketers, SEO experts, designers, and other marketing team members to determine whether the team met its objectives in its digital marketing campaign. Job duties include meeting with clients, planning projects, creating tracking code, updating dashboards, and providing insights to clients.
Tips for choosing an entry-level programmer job
The following is some advice to help you when choosing your entry-level programmer job:
Consider your professional goals. When selecting an entry-level programmer job, think about what career you eventually want to have to determine what role might help you get there best and teach you relevant skills.

Look for training opportunities. During the interview process for an entry-level position, ask the employer about what types of training opportunities they offer so that you can continue to develop more technical skills and grow professionally.

Talk with experienced programmers. Consider meeting up with experienced programmers or shadowing them at their work to help you see an average day in their position.

Research the position. Gather information online or in industry books to help you understand what a career in a certain position is like and what characteristics make someone successful in this type of role.
I hope you find this article helpful.