Companies often use open-source CRM software to communicate and collaborate with customers, with the ultimate goal of improving their relationships with clients. There are several CRM programs available that offer various tools to help companies implement customer management. If you help with customer management or customer service for your company, then it might benefit you to learn about the different types of CRM software you can use. In this article, we explain what open-source CRM software is and list nine programs you can use to enforce CRM strategies within your organization.
What is open-source CRM software?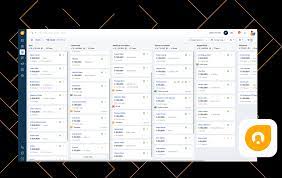 Open-source customer relationship management (CRM) software is a program that allows a company to connect with its customers, which helps the company gain and retain them. CRM software can perform several tasks, such as sending proposals and collecting customer data. The purpose of CRM software is to improve a company's relationship with its clients. Open-source software is a program that's public, allowing developers to customize the program's features. Since any developer can modify open-source software, the app typically improves over a period of time, making it easier and more helpful to use.
9 open-source CRM software
Here's a list of nine open-source CRM software that you can use to interact with customers:
1. SuiteCRM
SuiteCRM specializes in sales and marketing features through customizable modules and layouts. This program includes relationship development tools and a dashboard feature that displays data streams and project statuses. Since it's open-source, you can customize the program's modules, meaning you can use it with many apps. SuiteCRM works with several operating systems and has a simple setup, making it easy to use and learn. There's a free version of SuiteCRM, though there are also some paid packages that come with different features.
2. OroCRM
OroCRM is an adaptable CRM software that offers users several CRM tools, such as reporting, analytics and app integrations. A benefit of this software is that it's a flexible open-source CRM software. It has an easy-to-use framework, which makes it easy for developers to change and customize. The primary edition of OroCRM is free, making it a cost-effective program. There's also an upgraded edition that you can pay to receive.
3. CiviCRM
CiviCRM is an open-source CRM software that's meant for nonprofit, civic sector organizations. This program is completely free for users, making it accessible to nonprofits. CiviCRM is completely customizable while also being user-friendly. Some of its tools include case management, contact management, email marketing, and grant tracking. This program also allows companies to collect funds through app integration. Although there are several benefits of using CiviCRM, it doesn't focus on sales. Despite this, developers can modify the program to include finance features.
4. EspoCRM
EspoCRM provides users with sales automation features that allow companies to locate various opportunities. It also has a feature that allows companies to record their contacts and define relationships with other groups, whether they're customers or organizations. EspoCRM also has detailed documentation, along with cloud storage solutions. This program includes data security, dashboards, calendar management, and customer support. EspoCRM has a self-hosted version, which is free, and a cloud-hosted solution, which is paid.
5. Vtiger
Vtiger is a CRM program that has both an open-source and cloud version and offers users a wide variety of CRM tools. For example, companies can use this program to implement marketing campaigns, manage sales cycles, and track customers. Vtiger also comes with reporting and analytics tools, along with email extensions. Some of its other features include sales enablement, pipeline management, and marketing automation. Vtiger is a free application, although there are several add-ons the company can purchase.
6. Odoo
Odoo is an app that helps users with their sales, services, and operations through the use of its features. This CRM program has a modular design, which means a company can combine different apps to create a customized user experience. Odoo allows companies to complete third-party integrations and has thousands of apps that companies can use. This software also includes various training materials to help users learn how to work with the program. Companies can use Odoo for free, with the addition of paid add-ons if desired.
7. Axelor CRM
Axelor CRM is a program that performs many tasks for companies. It's a web application, although there's also a mobile device version, which enhances the program's accessibility. Axelor CRM helps companies focus on customer relationships by integrating the company's customers and leads and allowing it to track and filter this information. Another feature of this software is that it uses Kanban boards, which let users view all the apps' processes at once. Axelor CRM is a free and complete program.
8. X2CRM
X2CRM is a CRM software with an open-source version, which allows for a variety of customizations. This program has several modules, such as sales and marketing, and it includes automation features for repetitive tasks. X2CRM has many additional tools, including workflow, reporting, administration, and security. It also has a mobile version, which allows users to connect with clients and view contact data on their mobile devices. The open-source version of X2CRM is free, though there are also paid features available.
9. Zoho CRM
Zoho CRM is a complete software program that lets users connect with customers while measuring the user's customer success. A primary feature of Zoho CRM is that companies can automate repetitive tasks to help optimize the company's processes. This program allows users to integrate other applications easily, which makes the software more usable. Zoho CRM also provides users with real-time reports to help them track their performance.
I hope you find this article helpful.