Successful communication is a key component of establishing a company or organization's positive reputation. Because of this, many businesses employ specific individuals and even departments that focus on strategic communication and messaging. These professionals, departments, and their activities are often referred to as public relations.
In this article, we explain the definition of public relations, discuss its benefits, and provide nine examples of public relations strategies, in support of your own business communication success.
What is public relations?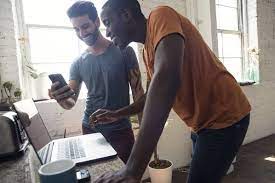 Public relations is the process by which businesses and organizations communicate with their customer base as well as the general public. These efforts are usually intended to help build trust in the organization and develop a widespread positive reputation for its brand. Public relations, or PR, initiatives might be focused on a specific message, a particular kind of relationship, or a desired action by the message's recipient. PR can also often strategically integrate multiple goals, methods, and intended outcomes to best suit an organization's overall communication goals.
Benefits of public relations
Strong public relations efforts can be highly beneficial to a business or organization's communication and overall success. Public relations efforts can:
Boost your business's reputation, possibly attracting and retaining more customers. In turn, an increased customer base might increase revenues and even profits.

Lead to more highly satisfied customers, which can boost public confidence in the organization which might help with goals like attracting investors and garnering public support.

Boost employee recruiting and retention, if company communications establish their organization as a positive place to work.
9 public relations strategy examples
To further clarify and support your understanding of public relations, here are 9 examples of PR strategies you might use:
1. Press releases
Written press releases are a classic public relations strategy. These documents are prepared by an organization's public relations team and sent to news media for potential coverage in print, television, and online stories. Companies might issue a press release when they host a function like a fundraiser.
They might also do so when they reach a major milestone such as a number of years in business or a particular number of operating locations. Organizations also sometimes issue press releases in response to news events that affect their organization. This can support open communication and leverage media to the organization's advantage.
2. Public events
Organizations sometimes host public events to bolster their public relations efforts. For example, a company might hold a celebratory luncheon with free refreshments and product samples to recognize their anniversary after a number of years in business. These kinds of functions can help increase a company's visibility and support public goodwill toward its organizational ethos.

3. Private events
Businesses and organizations might also host private events that are open to a select number of invitees—for instance, employees and their families or people who have purchased a special ticket. These kinds of events might help create a sense of exclusivity that may support the company's brand identity and increase public demand.
4. Social media
Many PR professionals leverage social media because it can be used to quickly reach a significant number of current and potential customers as well as the general public, usually with limited costs. This can be useful because many individuals spend a significant amount of time using social media, and those users might help disseminate positive information about a company or brand.

5. Video content
Video content, shared via social media or another online platform, can garner public interest by providing a lively and engaging representation of a company's brand. Many internet users prefer video content, so this might be a valuable way to communicate with a segment of the online demographic. Video content can also be useful in more traditional media such as television commercials or local news spots since these types of appearances might help humanize a company and increase its public appeal.

6. Strategic partnerships
Strategic partnerships result when two or more organizations work together to accomplish a common communication goal. This might occur when their services are complementary without directly competing, such as two types of food products that go well together.
Companies might also partner to promote products and services that complement one another or that support a common mission—for example, a clothing company partnering with a popular nonprofit to produce branded merchandise that spreads awareness of both organizations. This can be especially useful when the public already trusts one or more of the partnered brands.
7. Print materials
Producing print materials can be an attention-getting public relations strategy because it may be a contrast to the possibly more common digital media most consumers encounter. This can include items such as brochures, business cards and even printed mailings such as pamphlets or coupon booklets. Used strategically, these materials might support public awareness and trust in a brand by providing a tangible token to help remember them.

8. Proprietary research
Performing and publishing your own proprietary research can be a good way to garner public trust, which is a key objective in public relations. An organization might research its own users' product preferences and publicize that information to support its positive reputation.
For example, a toothpaste company might circulate a survey, determine that most people who responded prefer their brand and then publish those results to demonstrate that people are pleased with their product. An organization might also perform or support research that is adjacent to its product but that might indirectly support its success, such as a skincare company helping support research into the benefits of sun protection. Research can be an especially powerful strategy if the company's methods and sample size are available when this information supports the trustworthiness of their research.
9. Crisis mitigation
Responding to crises can be another useful strategy for public relations. This is true if the crisis directly impacts the organization or brand because the PR response can demonstrate the company's values and mission to the public with a sense of urgency. It can also be valuable when a crisis affects the company tangentially or secondarily, depending on the context, because some customer demographics are interested in companies' positions on public issues and current events. Careful research and analysis may support this strategy's success.
I hope you find this article helpful.