The type of law a lawyer practices can have a powerful influence on their career. Corporate lawyers help businesses comply with regulations and successfully complete transactions. If you're considering pursuing a career in corporate law, understanding the benefits of this profession can help you decide if this is the right specialization for you. In this article, we discuss nine reasons to become a corporate lawyer and share some tips that may help you begin your career.
Reasons to become a corporate lawyer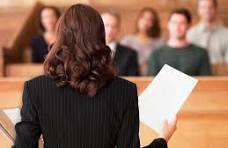 Here's a list of nine reasons you might consider becoming a corporate lawyer:
1. Diverse opportunities
Businesses across many industries employ corporate lawyers. If you're interested in working with a variety of products and in many fields throughout your career, corporate law might empower you to do so. You could also choose between working internally with a business or working as an external consultant. The variety of opportunities corporate lawyers can often choose from might enable you to select work that fits your interests, preferences, and needs.
2. Leadership potential
As a corporate lawyer, you might influence key business decisions. Executives and other high-powered individuals often rely on their lawyers for information and opinions when making choices that can shape the future of the business, like mergers and acquisitions. You might participate in important meetings and learn confidential information. This profession can offer you leadership experience and strengthen your decision-making skills.
3. Collaborative environment
You might work closely with your clients as a corporate lawyer, and you can share your knowledge to help them achieve their goals. Corporate lawyers often collaborate with colleagues outside of the law, managers, accountants, human resources professionals, and financial directors. If you enjoy explaining legal concepts to people who aren't familiar with them, corporate law may excite you.
4. Comparatively high earning potential
Corporate lawyers earn a higher salary on average than many other lawyers. The national average salary for corporate lawyers is $131,009 per year. For comparison, the national average salary for all types of lawyers is $73,589 per year. Some businesses also offer corporate lawyers a commission or bonus when the business closes deals. Salaries vary based on factors like experience, location, and employer, but corporate law can be a lucrative profession.
5. Fast-paced work
Litigation often takes years, but business transactions typically move quickly. If you enjoy working at a fast pace and moving swiftly from one project to the next, corporate law might hold your interest. Corporate lawyers might also manage several projects simultaneously. People who thrive in busy environments and enjoy managing diverse workloads may enjoy this attribute of the profession.
6. Primary responsibilities
Unlike some other types of lawyers, corporate lawyers rarely attend court or argue during litigation. If you'd rather spend your days at an office working privately or taking part in meetings, corporate law might be a suitable legal profession for you. Rather than handling court cases, your primary duties might include writing legal documents, advising executives, and negotiating contracts with clients, partners, and stakeholders. A corporate lawyer's work is typically important to business activity, but if you prefer research, writing and administrative tasks over the high-stakes courtroom environment, you might enjoy working as a corporate lawyer.
7. Business expertise
Corporate lawyers typically have an in-depth understanding of business practices, regulations, and documents. In this profession, you might become an expert on topics like contracts, mergers, and venture capital. You may also learn about business strategy by observing key decision-makers. This specialized knowledge might empower you to grow your long-term career and expose you to new areas of interest that you could leverage when pursuing future job opportunities.
8. Travel opportunities
Many corporate lawyers work for national or global organizations with teams in several locations. As a lawyer for a business, you may travel domestically or internationally to attend meetings, conferences, and events. If you want a career that exposes you to new cultures and environments, becoming a corporate lawyer might connect you to these experiences.
Tips for becoming a corporate lawyer
Here are some tips that may help guide you in starting your career as a corporate lawyer:
Stay informed about business news
Reading about recent acquisitions, mergers, and leadership changes in major businesses might help you understand how these transactions occur. You might also consider following any high-profile lawsuits involving major corporations. An up-to-date understanding of these events might also equip you to speak on them in job interviews and use the successes or failures of other businesses to inform your work strategy.
Take business courses
If you're in school, it might be helpful to take business courses. For example, if you're pursuing a degree in pre-law or a related field, you could minor in business to strengthen your understanding of sales, market analytics, and transactions. If you're finished with your schooling, you could take professional business courses online or in person. Having a formal education in business may impress hiring managers and help you provide more value to the businesses you support.
Strengthen your relevant skills
Becoming a corporate lawyer may require a specific skill set, and if you're planning to pursue this career, it's helpful to practice the skills corporate lawyers use most. You might benefit from growing skills like:
Negotiation: As a corporate lawyer, you might help your clients negotiate stronger contracts that benefit them financially and legally. Learning how to persuade other parties and resolve disagreements might benefit you.

Business knowledge: Specialized knowledge might distinguish you from other candidates. Consider studying areas like insurance, tax laws, contract drafting, and employment laws.

Communication: Corporate lawyers spend a lot of time writing, so strengthening your written communication skills might help you draft complex legal documents successfully. It might also be beneficial to practice giving feedback and supporting your arguments to equip you to speak up in meetings and advise stakeholders effectively.
Focus on an industry
Clients' legal needs can vary from industry to industry. If there's a field that you're interested in, consider researching businesses in that field and learn what legal situations affect the industry most frequently. For example, if you're interested in working as a corporate lawyer in the finance industry, it might be helpful to become familiar with federal banking regulations and securities. If you're interested in working in consumer goods, learning about product liability and advertising laws could help prepare you.
I hope you find this article helpful.