The Series 7 exam, also known as the General Securities Representative Exam (GSRE), which the Financial Industry Regulatory Authority (FINRA) administers, often requires much preparation and study to pass. If you pass this exam, you're legally able to buy or sell security products like variable contracts or corporate securities as an entry-level registered representative in the field. It can be helpful to take Series 7 exam training courses to prepare, and you may be curious about which ones are available to pursue.
In this article, we explain what the Series 7 exam is and explore nine different Series 7 training courses for you to consider pursuing in preparation for the exam.
What is the Series 7 Exam?
The Series 7 Exam is a test that professionals in the finance sector, such as stockbrokers, take to have the legal ability to sell, buy, and trade securities, otherwise known as assets, within the financial market. If you're hoping to solicit and transact any business from broker-dealers or professionals who manage securities, you're required to pass the Series 7 exam. Because of this, the Securities and Exchange Commission (SEC) requires all entry-level finance professionals to hold the license they get upon completion of the Series 7 exam.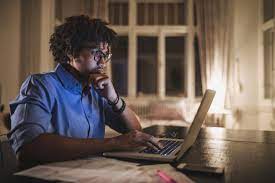 Before you're eligible to take the Series 7 exam, you're required to have passed the Securities Industry Essentials (SIE) exam. You're also required to have secured sponsorship from a firm that's a current member of FINRA. Once you've passed the exam, you can act as a financial adviser and practice all major job functions of this role in addition to a stockbroker's role. To keep the credential updated, you must take this exam every two years.
9 Series 7 training courses to consider pursuing
You may benefit from undergoing a training course to best prepare for your taking the Series 7 exam. Here are overviews of nine training courses that you can consider pursuing to get you ready to pass the exam and earn your license:
1. Kaplan Financial Education
Kaplan Financial Education offers several Series 7 training courses for students with different learning styles and budgets. The courses offer extensive study manuals, sample exams with unlimited tries, a performance tracker, and customizable exam bank questions. You also have the option to purchase advanced training courses that include a midterm exam, checkpoint exams, and a video library to assist in teaching you important material. Additionally, you can purchase a package that includes live instructor support or on-demand instructor support. You have access to the training course for five months once you purchase it.
As this program doesn't have a mobile application, you can only use it on your computer or laptop. Because of this, it may be helpful to always plan to study using your computer and purchase the training course package that you feel best prepares for you the exam. The price you pay for your Kaplan Financial Education Series 7 training course depends on which plan you choose.
2. Securities Training Corporation USA
The Securities Training Corporation offers a Series 7 training course package that offers you both digital and physical study materials. With this training course, you also have access to technical support and online responsive instructor support, sample final exams, and manual reviews. Depending on the training package you purchase, you can also have access to online flashcards, instructor-led question-and-answer sessions, online lectures, virtual classes, in-person classes, extra sample exams, and an added exam passage guarantee.
Additionally, the STC offers a money-back guarantee for customers who aren't satisfied with the training course. At this time, you're not able to access this training program via an application on your phone, tablet, or other mobile devices. As such, you can always plan to study this program using your computer or laptop. There are several training packages you can purchase at different prices.
3. Knopman Marks Financial Training
Knopman Marks Financial Training Series 7 training course program features physical and electronic studying material. With this Series 7 training course, you get a physical copy of the textbook in addition to an electronic copy of it and digital and printable sample exams that come with explanations of all answers. The digital portion of this training course features over 15 hours of video lectures, and you also get access to digital flashcards, a step-by-step study guide, and downloadable studying material.
There's also a mobile application available for offline learning, and you receive personalized instruction from instructors who give you tips and updates. At this time, Knopman Marks Financial Training Series 7 training course program doesn't offer a money-back guarantee if you don't pass the official exam. As such, you may choose to purchase the most fitting training course package for you and what your needs may be. There are two training course packages that you can pay, and the price you pay varies by package.
4. Securities Institute of America
The Securities Institute of America (SIA) offers Series 7 training course programs for a variety of different learning styles. With SIA's training course, you have access to an exam textbook, unlimited access to test bank questions and exams, and test prep software you can download on your computer. You can also access the software on mobile devices and take sample exams anytime you like. This course offers technical support via phone and live chat and has a money-back guarantee if you're not satisfied.
There are other Series 7 training course packages you can purchase, including those that offer over 2,000 practice exam questions, online video classes, and an e-textbook. If you pass SIA's "Greenlight" test within five days of your official testing date, the SIA guarantees that you pass the official Series 7 exam, and if you don't, you receive a refund. The SIA doesn't offer any live content to assist in learning. If you learn best using face-to-face or interactive learning, this course may not be ideal. It's a good option for those who enjoy self-paced study and little live interaction.
5. Achievable
Achievable offers a high-tech approach to Series 7 training course programs. With Achieveable's programs, you have access to all instructional materials for up to one year after purchasing, and you receive an online textbook, term flashcards, review questions, and several, full-length sample exams to help you prepare for the official test. You get free access on a trial basis to the first few chapters of Achieveable's textbook and a few sample exams.
At this time, this training course doesn't feature any video lesson guides or live content, but it does include a few supporting videos in the digital textbook. You can purchase Achieveable's Series 7 training course for one standard price.
6. ExamFX
ExamFX offers Series 7 training courses for several learning styles. Each learning style package includes a readiness exam, access to instructor support, simulated online sample exams, an interactive learning dashboard, and a final qualifying exam sample. You can also purchase packages that offer video lectures, flashcards, and online, live exam preparation. There's also a mobile app you can download that includes practice exams that you can take anywhere while on the go. If you pass ExamFX's guarantee exam within three days of your official exam date but don't pass the official exam, you have a money-back guarantee.
The price of the training course package you purchase varies on the number of features you'd like to have access to and what you're interested in learning. You only have access to ExamFX's Series 7 training course for a total of 90 days from the day you purchase it. Because of this, it may benefit you to create a detailed study plan and schedule so you can use all available resources possible.
7. Pass Perfect
Pass Perfect offers Series 7 exam preparation materials for different learning styles with two different studying packages from which to choose. The training courses offer a complete study guide, audio tutorials, chapter, unit, and final mastery exams, and in-chapter concept questions. You can also purchase a plan that offers a textbook, digital flashcards, instructor support through email or video, and on-demand virtual review help.
The most expensive, premium Pass Perfect exam preparation package is the only package that offers an exam passage guarantee. Because of this, it's important to determine which package may provide the best education for you to pass the exam.
8. Training Consultants
Training Consultants offers several comprehensive Series 7 training courses for you to choose from. With Training Consultants training course programs, you get access to a physical copy of their textbook, sample question sets, a benchmark final exam, standard sample final exams, a custom exam generator, instructor support, and constant, real-time content updates. You also have the option to purchase packages that feature live instruction, access to an e-textbook, and online instructional support.
There are three training course packages that you can choose from, and their prices vary based on which one you choose.
9. A.D. Banker and Company
A.D. Banker and Company offers a training course program aimed at mastering Series 7 test questions. This training course emphasizes the importance of understanding specific concepts covered in the test, including rules and regulations, portfolio analysis and theory, investments, margin accounts, traded funds, and more. With this training course, you have access to an e-textbook, online lecture videos, online note-taking, chapter quizzes, sample exams, retention questions, and drag-and-drop activities. You can participate in this training course at one standard price.
I hope you find this article helpful.