Whether you're new to a management position or have years of management experience, it's important to continue learning and developing as a leader. Soft skills for management professionals include any interpersonal qualities that allow managers to oversee a team of employees on a daily basis. By learning more about the types of soft skills that can benefit managers, you can determine which skill areas you want to improve upon to continue improving in a leadership role.
In this article, we define soft skills, review why managers need soft skills, discuss the benefits that managers can experience from demonstrating soft skills, and provide nine examples of soft skills for management professionals.
What are soft skills?
Soft skills are a collection of personality traits and interpersonal qualities that enable you to complete tasks, handle conflicts, communicate with others, perceive peoples' needs, and reflect on your own needs. In the workplace, soft skills help employees at each level to engage with one another and carry out productive work activities.
Why do managers need soft skills?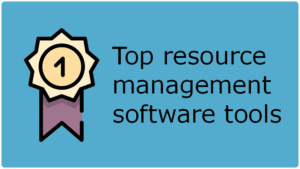 Managers need soft skills because their soft skills can influence the way they complete certain aspects of their jobs. This includes hard skills like budgeting, public speaking, scheduling, computer literacy, project management, and task delegation. Soft skills like leadership, organization, and problem-solving can help managers carry out technical aspects of their jobs.
Benefits of having soft skills as a manager
Here are some examples of the types of benefits managers can experience from having and demonstrating soft skills in the workplace:
Enables you to connect with your employees: Soft skills help managers connect with their employers in a positive way. This helps managers establish good working relationships with their employees, which can also influence employee satisfaction, feelings of value, and work ethic.

Ensures effective communication between upper management and employees: When managers have good soft skills, it helps them communicate ideas between upper management professionals and their department employees. This ensures that everyone works toward the same goal set by upper management, and when necessary, employees have the opportunity to get their questions answered about a new policy or initiative.

Helps you enforce rules and take disciplinary action when necessary: In managerial roles, professionals need to be able to take disciplinary action when necessary in order to uphold the values, work activities, and company culture of their employers. This means having the ability to address performance concerns and other conflicts with employees. By doing this, they ensure employees get the resources they need to succeed in their roles.

Gives you the confidence to carry out a leadership role: As a manager, you need to have the ability to perform your role with confidence. This helps you build trust with your employees and make timely decisions for your team.

Shows your ability to take on additional leadership roles: By demonstrating soft skills in a managerial role, professionals can potentially qualify for internal promotion opportunities with their company. This is because they demonstrate their ability to lead and communicate with others.

Enhances teamwork among employees: When a manager has good soft skills, they can influence the way their employees connect with one another and work together to achieve department goals.
Examples of soft skills for management professionals
Review these examples of soft skills and how management professionals can use them to complete their job roles effectively:
Time management
Time management is a type of soft skill that enables professionals to plan out their schedules and complete tasks according to upcoming events and deadlines. For managers, time management skills help them set realistic deadlines for the completion of employee tasks. It also helps them decide when they've spent too much time on one of their managerial activities and need to move on to prioritize other tasks.
Optimism
Optimism is another soft skill that helps individuals take on positive mindsets in their personal and professional lives. Optimism is an important soft skill for a manager, as they have a responsibility to establish workplace culture within their department. Their ability to stay positive, even during times of uncertainty, can help employees stay positive themselves. Being optimistic also helps managers create a positive work environment which can contribute to greater employee satisfaction and productivity.
Creativity
Managers can benefit from creativity as one of their soft skills because it helps them develop unique solutions or ideas for department activities and inspires collaboration among department teams. This can also help inspire employees to think creatively and contribute their own unique ideas to the department.
Interpersonal communication
Interpersonal communication skills help individuals adjust their language, communication strategies, or channels to fit another person's communication needs. In a managerial role, interpersonal communication skills help managers adjust to communicate effectively with different employees and upper management professionals. This can influence productivity and an understanding of company goals or initiatives.
Attention to detail
Managers can benefit from having excellent attention-to-detail skills. This is because it enables them to catch mistakes in department documents or activities and helps them identify areas where they can limit budget spending. Attention to detail also helps managers identify one or more employees who need additional training or guidance to succeed in their roles.
Critical-thinking
Critical thinking is a type of soft skill that highlights an individual's ability to review facts or evidence and make important connections or form judgments based on their analysis. Critical thinking is a beneficial skill for managers as it allows them to evaluate candidate applications, evaluate employee performance, and evaluate potential business opportunities to determine the best actions to take.
Decisiveness
Decisiveness is a soft skill that helps professionals make important and timely decisions about work activities. Managers need to be decisive in order to make quick decisions about hiring, task delegation, employee ideas, or deadline dates. This helps provide a sense of direction and authority to work activities and also helps ensure managers maintain the productivity of their departments.
Patience
Managers can benefit from having a good amount of patience in their roles. Being patient allows them to remain calm in stressful situations and demonstrate their authority among employees. A manager's ability to be patient can influence whether employees come to them for advice or guidance about their roles. This can also influence the relationship between a manager and their employees and the way a manager's department functions.
Self-motivation
Self-motivation is the process by which an individual can inspire and encourage themselves to complete tasks, meet goals, or challenge themselves. Although managers refer to upper management personnel for direction and guidance, they carry out their roles on a more independent basis. This means that managers need to have a level of self-motivation to complete their job responsibilities with little-to-no supervision.
I hope you find this article helpful.