iWhile the online video-sharing platform YouTube is a site for watching viral videos, it can also be a way to make money. If you're trying to grow your audience and increase your income on this platform, you might consider a variety of strategies, from posting advertisements to crowdfunding. Depending on how much effort you put in, you may be able to build a thriving career on YouTube.
In this article, we describe nine ways to make money on YouTube and answer some common questions about the topic.
How to make money on YouTube
You can make money on YouTube in a variety of ways, depending on your audience and the product or service you offer. Find out which of these strategies best matches your goals on YouTube: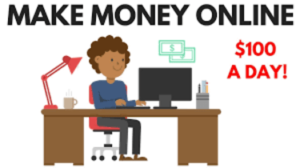 1. Advertise
You can pay YouTube to display video advertisements for your product or service on your channel and other channels to reach your target audience. Choose individual user channels your viewers watch or major brands that get a lot of traffic. While this strategy requires an up-front cost, it can benefit you in the long term through brand recognition and an increase in website traffic and sales.
2. Share affiliate links
If you post product reviews and how-to videos, consider including affiliate links and links to other companies' products in your video's description text. When a company makes a sale from a link you posted, you get a percentage of that sale. Join an affiliate network to sign up and get started.
3. Become a YouTube partner
If you qualify to become a YouTube partner, you get access to special revenue features and can make money from the ads that display on your channel. To qualify, you can:
Follow YouTube's advertising rules

Live in an eligible region

Have more than 1,000 subscribers

Have at least 4,000 public watch hours in the past year

Link to a Google AdSense account
4. Enable monetization
If you meet the requirements, click on the "Monetization" section of your profile to apply to be a partner. Here are the steps for how to enable monetization on YouTube:
Sign in to the YouTube account.

Click the icon for your account in the top right corner.

Click YouTube Studio.

Select Other Features and Monetization in the left menu.

Read and agree to the YouTube Partner Program terms.

Create a new AdSense account or connect an existing one to your channel. An AdSense account is required to get paid.

Set your monetization preferences.
By enabling monetization, you can start earning money in various ways, including:
Advertisements from other users

A percentage of subscription fees from each YouTube Premium member views

A merchandise shelf, if you have at least 10,000 subscribers

Paid memberships to your channel, if you have at least 30,000 subscribers

Super Chat, which allows users to pay to display their messages during your live streams
5. Sell merchandise
Selling merchandise allows you to make money while increasing your brand exposure. Follow these four steps to create merchandise to sell:
Design your product. Create unique products that are easy to produce on-demand, such as shirts, bags, and mugs. Start with one or two items, and increase buyers' options as your brand gains popularity.

Build your product. You may use a manufacturer and supplier to make and deliver your product.

Create your shop. Make sure that you have a website to handle purchases and a secure system to take payments before telling your viewers about your products. Create a landing page for your online store to sell your merchandise.

Promote your shop. If your merchandise is listed on an approved site and you are part of the YouTube Partner Program you can link to your merchandise in your videos. You can promote your verified website associated with your channel using end screens that appear during the last five to 20 seconds of your video.

Market your merchandise. Wear your merchandise in your videos and link to your store in the video description. Consider creating calls to action and thank your viewers for their support.
6. Produce sponsored content
If you have a large and active audience, you might be able to get companies to pay you to feature their brands or products. Create a brand pitch and approach companies directly, or sign up with an influencer marketing platform that can connect you with appropriate brands.
Then, negotiate a rate based on your audience size, video quality, and value to your partner. Always sign a contract to secure the deal in writing. Make sure you are transparent about sponsored content and include a hashtag with paid material.
7. Crowdfund
You can crowdfund, or gather small sums of money from a lot of people, to raise money regularly or for a special project. You might ask your audience to help pay for:
A big idea or project

Video equipment or production costs

Ongoing content through small monthly payments
Set up a crowdfunding account through one of YouTube's approved partners. Offer people who give you money something in return, such as a special video about your project, merchandise, or early viewing access. Update your audience regularly on the status of your project.
8. Get paid by your fans
Similar to crowdfunding, you can use "fan funding" to get donations from your audience. Encourage your audience to support you if they love your content. If you are a YouTube partner, you can set up a direct link (also called a Tip Jar) for fans to donate to your channel.
Reward them for their donations with incentives such as live chats, merchandise, custom emoticons or private messages and videos. Be transparent about how you are using their money so that your fans can feel like their funds are going to good use.
9. License your content
If one of your videos goes viral, you can license it to the media for a fee. You might license desirable videos to:
Online news websites

Television news channels

Media companies

Other content creators

A content marketplace
To be successful when licensing content, make sure that your contact information and videos are easy to find. Put your email address on your YouTube "About" page, and sign up for a video rights marketplace where people can search for content like yours.
I hope ou find this article helpful.