Knowing what subjects you need to become a lawyer can improve your odds of following this career path. Regardless of your current educational level, it's helpful to know what you have to study if you want to excel in law school.
In this article, we discuss what a lawyer does, the subjects you need to become one, and the steps you need to take toward a career as an attorney.
What does a lawyer do?
Lawyers, also called attorneys, are tasked with advising their clients and representing them in civil and criminal cases. Their responsibilities span from simply offering legal advice to preparing legal documents on behalf of the client and ultimately representing the client in front of a court of law.
Their exact duties and responsibilities are:
Providing expert advice to clients regarding potential legal issues that they may expose themselves to or ongoing litigations

Analyzing all documents involved in a legal case against their clients, such as witness accounts, police reports, accident reports, and other official documents

Using their knowledge of the law to find passages and precedents that may then be used in the defense of their clients

Working with their clients to develop the most appropriate strategy for each situation, based on the particularities of each legal case

Preparing various civil legal documents, such as wills, deeds, and contracts

Appearing in court before a judge and using legal rhetoric to defend their clients' interests
9 subjects you need to become a lawyer
These are some of the most important high school and college subjects for future lawyers: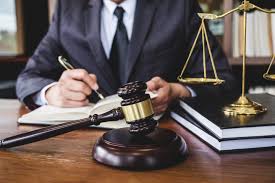 High school subjects
Here are the most useful high school subjects for future lawyers:
1. English
Excelling in high school English language and literature classes can help aspiring lawyers develop their spoken and written communication skills as well as their comprehension abilities. As many law schools require applicants to submit an essay before admission, working on your English skills is crucial for improving the odds of becoming a lawyer.
2. Public speaking
Any high school activity that involves public speaking, such as a debate club, can help you work on the verbal skills you need to be a lawyer. Aside from allowing you to practice correct and well-enunciated speech, a debate club can also help you practice analyzing the pros and cons of people with opposing viewpoints and give you the confidence to speak in front of audiences.
3. Social studies
Lawyers generally need to have extensive knowledge of any subject that can describe and influence society, such as economics, history, politics, government affairs, and other similar ones. Taking a social studies class can help you understand concepts like how laws and regulations are made, how legal procedures and precedents work, and other similar concepts that are vital for successfully practicing law.
4. Science
The scientific method involves experimentation, observation, as well as the recording and interpreting of any resulting data. All these steps are also widely used in the legal profession, making high school science classes an appropriate environment for students to get introduced to the scientific method. By learning about science, future lawyers can develop the skills they need to understand various pieces of evidence, use them to investigate cases, and connect all the available information to come up with a reasonable conclusion.
5. Mathematics
Lawyers often have to analyze large amounts of complex numerical data, such as statistics and financial records. Therefore, mathematics is an important aspect of the job, as the skills you acquire when learning how to solve math problems are usually transferrable to several aspects of the law.
College subjects
Some of the most important college subjects for future lawyers are:
6. Statistics and data science
Studying data and statistics in college can be a continuation of your math education and provide you with key skills in analyzing and managing to draw conclusions regarding large amounts of data. Not only does studying statistics and data science help future lawyers read and understand data, but it also helps them detect flawed data.
7. American history and government
The American legal system relies on previously settled cases as precedents for current situations. Learning about the history of the country and its government can help you identify relevant precedents more easily in the future and can teach you how local, state, and federal laws and institutions were created. Being familiar with past situations can also help aspiring lawyers eliminate various preconceptions regarding some aspects of the law.
8. Communication
As a continuation of high school English classes and public speaking activities, college communication-related classes, such as rhetoric, public speaking, theater, and others can further develop your ability to be precise and persuasive in your speech, even when confronted with opposing arguments and in a public setting. Also, some law schools require face-to-face interviews, making verbal communication even more important for a future career as a lawyer.
9. Close reading and reasoning
Lawyers often need to quickly familiarize themselves with relatively large passages of previously unknown text, so classes that involve reading literature are very important for developing these skills. Taking courses that involve reading and essay writing is also important for your success in law school, as many of the activities involve reading and then analyzing a text from various angles.
4 steps for becoming a lawyer
Consider these steps on your way to becoming a lawyer:
Earn a bachelor's degree
Having an undergraduate degree is a minimum requirement for admission into law school. Although most lawyers have degrees in subjects like English, economics, political science, philosophy, journalism, mathematics, and business, there is no official recommendation regarding any preferred major for law students.
Pass the law school admission test
Once you've earned your bachelor's degree, you can take the law school admission test (LSAT). It mainly consists of multiple-choice questions and tests the candidates' knowledge in areas like critical thinking, reading comprehension, reasoning, argumentation, and other important skills for future lawyers.

Graduate from law school
You can earn a Juris Doctor degree by graduating from a law school that's accredited by the American Bar Association, which takes three years. During law school, you can choose to focus on one particular area of the law, such as criminal, environmental, tax, property, real estate, or family.
Pass the bar exam
After graduation, the final step toward becoming a lawyer is passing the bar examination. The exam is typically a two-day process and the state board in charge of the examination may take other factors into consideration other than the exam itself, such as the candidate's character, educational background, or perceived competence.
I hope you find this article helpful.