Your school alumni can serve as valuable resources when developing your career. Making connections with these individuals can help you identify potential job opportunities or the steps you need to take to pursue a particular profession. Knowing the best practices and advice for networking can help you build stronger relationships. In this article, we discuss the importance of networking with alumni and provide nine tips to help you do it effectively.
Why is it important to network with alumni?
Networking is an essential component of developing your career. Building relationships with individuals who work within your field or share common interests can help connect you to potential job opportunities. Alumni represent individuals who attended your educational institution, so you already have a shared connection with them. They understand the type of education and training you receive to prepare for your desired career path. Beyond connecting you to opportunities, these individuals can also serve as a valuable resource for career advice or mentorship to help you develop professionally.
9 alumni networking tips
Alumni can serve as a great resource for finding job opportunities and advancing your career. You can use the following tips to learn how to network with alumni more effectively: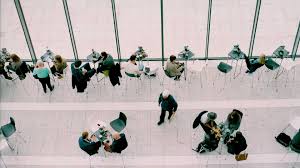 Join alumni associations
As a graduate, make sure you are a member of your college's alumni association or network. These associations often have websites, but you may also find alumni groups on professional networking websites. You may even find more specialized alumni groups, such as alumni who live in a particular location or work within a specific profession or industry. You can check these resources often or receive emails to learn about recent news or events. These groups can also serve as a resource for learning about potential job opportunities.
You can become an active member of these organizations by seeking volunteer opportunities. For example, you can serve on committees or help coordinate and plan events. These roles can help you meet like-minded individuals who enjoy engaging with the alumni community. Further, having a volunteer role can provide you an excuse to reach out to interesting alumni directly. You may contact these individuals to ask them to participate in alumni events or share their expertise with students. Having the ability to introduce yourself can help you start building connections.
Attend alumni events
As a member of alumni groups or organizations, you often read or receive information about events that you can use as networking opportunities. You do not need to go to every event but may want to choose at least a few to attend each year. These events can help you reconnect with acquaintances or meet new people. You can carry business cards to give out to any connections you make, providing them the contact information needed to stay in touch. Avoid bringing copies of your resume unless the event encourages it or is aimed at networking.
It can be helpful to develop goals before attending these events. For example, you may aim to make at least two new connections. Setting goals for yourself can help you focus your attention and avoid getting overwhelmed. Depending on the event, you may already have an idea of attendees and develop a plan to meet particular individuals. You can then prepare by developing key talking points or questions to discuss with them.
Prepare your elevator pitch
When attending alumni networking events, you can prepare by developing your elevator pitch. This pitch serves as a method of selling yourself, summarizing who you are, what you do, and the value you bring. You may also consider including information about your professional interests or goals if you are looking to make a career change. An effective elevator pitch typically lasts no longer than 30 seconds. Make sure to deliver your introduction with confidence by maintaining eye contact and using a positive and friendly tone.
If you plan to make connections at a more casual alumni event, you may want to use an introduction that summarizes both the professional and personal aspects of you. You may include information about where you currently live or your hobbies. These personal details can sometimes help you find shared connections or interests with other alumni. These commonalities can often help make it easier to build a rapport when meeting someone for the first time.
Develop a list of questions
You can make your participation at alumni or networking events more effective by preparing a list of questions to ask the people you meet. The types of questions you ask can vary based on the event or individual. If you meet someone who works in your desired profession or industry, you can ask questions to understand the career and its requirements. More specific questions demonstrate your strong interest in the profession and existing knowledge about it.
You may also ask questions about their personal lives or interests. These questions can help you find common connections to build rapport. They also can demonstrate your genuine interest in learning about someone, rather than what they can do for you. Some examples of questions to ask at alumni or networking events include:
What do you do?

How long have you worked in this profession/field?

What do you enjoy most about your work?

What skills or experiences do you think someone needs to be successful in your field?

How do you think your industry will change over the next five years?

What do you like to do in your spare time?

Where are you from?

Have you read anything interesting lately?
Reach out directly
Rather than waiting for events, you can take a more proactive approach by reaching out to alumni directly. If you have a particular career path you want to pursue, you may identify alumni in the field through internet searches or social media platforms. When applying for a job, you may sometimes find alumni who are current or former employees at the company. You can contact these individuals to gain insights into their career path or experience at the company and start building a relationship.
When sending emails, introduce yourself as a fellow alumnus and describe your reasons for contacting them. For example, you may mention that you admire their career or want to work for their employer and would like their advice. When possible, provide details that demonstrate your relevant experience or interests to help them understand how they can assist you. Express your thoughts concisely to show that you value their time. Try to avoid sending follow-up messages until at least a week if they have not responded, which can help ensure you do not overwhelm them.
Utilize social media
Beyond joining online alumni groups, you can utilize social media platforms to connect with and stay updated on alumni. These alumni may include people you were friends with or participated in clubs and activities with during school. By looking through your friends list, you may discover that these individuals now work in your desired industry or a particular company of interest. As mentioned, you can also use social media to reach out directly to alumni you do not have an existing relationship with to seek career guidance or advice.
Social media sites also serve as an effective way to stay updated on your professional alumni network and recent events or news. For example, you can maintain your relationships by commenting on, liking, or sharing their posts. If you plan to use social media for networking, make sure your profile is up-to-date with your latest experiences and displays a professional image. You want to attract positive attention and demonstrate your value as a potential colleague or employee.
Set up informational interviews
After meeting alumni at events or connecting with them on social media or through other means, you may contact them to schedule informational interviews. Identify the individuals with whom you have built a strong rapport and who work in your desired industry. These interviews enable you to have a more focused conversation about the alumnus' career and where they work. When contacting these professionals, you can send a message like this:
"It was great meeting you at last week's alumni happy hour. I greatly enjoyed hearing about your role as a communications manager at Florida Community Healthcare. As I mentioned, I am currently hoping to transition into a communications career. Would it be possible for us to schedule an informational meeting so I can learn more about your role and what steps I need to take to pursue this career?"
Make referrals and connections
While you may use your alumni network as a resource for professional referrals and connections, you can demonstrate your ability to do the same for others. If you hear about opportunities at your company or elsewhere that align with one of your alumni connections, you can reach out to them or help make an introduction. This process benefits both of you, as they potentially gain a new opportunity, and you can demonstrate your valuable connections and interpersonal skills.
Supporting your professional network can help deepen your relationships. People appreciate it when someone looks out for them and wants to help advance their careers. By modeling this behavior, it can help serve as a positive example for others. Further, doing something good for someone else may make them want to return the favor when an opportunity arises.
Share your knowledge as an alumnus
Beyond joining your college's alumni network or organization, you can seek opportunities to serve as a resource for your former educational institution. The alumni or career offices often host professional development events for current students and ask alumni to share their expertise. These events allow you to guide and connect with future professionals who one day will be alumni. You can feel good about giving back to your educational community, and you never know whether these students can one day help connect you to opportunities.
Your college or alumni association may also send out promotional materials that include information about your participation, which other alumni may see. These individuals may represent people you once knew, and the event may remind them to reconnect with you. Otherwise, seeing that you can provide expertise in a relevant field may compel other alumni to seek you out and make a connection.
Continue staying in contact
Creating connections is just one component of networking with alumni. Once you have developed a roster of connections, you need to commit to maintaining those relationships. If you have connected with these individuals on social media, you can use those platforms to stay informed of any recent news or events in their lives. You can comment on their posts or congratulate them, demonstrating your continued engagement and support. Otherwise, you can stay in touch by sending friendly notes or emails on a regular schedule.
Making this effort can help you develop and maintain a strong rapport with your network. People tend to appreciate when their connections show an interest in their lives, both professional and personal. If it seems like you only reach out when you need something, your network may feel like you do not want to create a genuine relationship with them.
I hope you find this article helpful.