If you're interested in a career traveling the world and visiting diverse places, the United States military is an option to consider. Among the different military branches, the U.S. Navy often affords service members plenty of opportunities to work in professions that require traveling. Depending on your interests and goals, a career in the Navy may be an option for you. In this article, we discuss some of the top Navy jobs that travel, including the essential duties and earning potential of each role so you can choose the best career path for you.
What are Navy jobs that travel?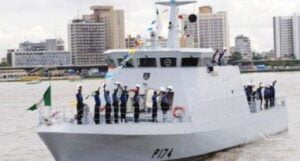 Navy jobs that travel are roles in the military that require you to perform your work in different parts of the world. There are a few factors that can determine where you travel and how often you travel, including factors like where your station is, what your specific military occupational specialty is, and what type of work assignments you receive from your superiors.
In addition, the type of vessel you work on can also impact where you go and how long you spend traveling around the world. For example, aircraft carriers often spend more time at sea, whereas different occupational specialties can require service members to work on bases in different countries. Depending on your interests and career goals, several naval jobs can offer opportunities to travel the world and visit diverse locations, including:
1. Aviation boatswain's mate
National average salary: $28,574 per year
Primary duties: Aviation boatswain's mates have a variety of duties related to aircraft maintenance. Their primary responsibilities are to maintain and operate aviation fueling and lubricating stations. These stations include pump rooms, pipes, pumps, valves, and tanks related to the fuel system. By keeping these stations running well, aviation boatswain's mates help to ensure the safety and efficiency of all aircraft at that location.
2. Boatswain's mate
National average salary: $29,604 per year
Primary duties: The primary duties of a boatswain's mate include maintaining the exterior of a ship, handling cargo and machinery, supervising other ship personnel in maintenance duties, and operating small boats. Boatswain's mates perform much of their work outside and most of it is physical in nature. As a boatswain's mate, you can expect to spend more than half of your career on sea duty assignments. This means you are often traveling and spending time at sea.
3. Culinary specialist
National average salary: $32,489 per year
Primary duties: Culinary specialists are responsible for managing naval messes, which is where everyone eats their meals. As the Navy has bases all over the world, and each requires mess halls, culinary specialists may find themselves working in many diverse locations. In addition, there are mess halls on ships as well, meaning culinary specialists may spend their time at sea. Culinary specialists prepare menus and cook and serve meals to service members. They are also responsible for coordinating with supply officers to ensure there are enough supplies and equipment to feed everyone.
4. Aircrewman
National average salary: $34,493 per year
Primary duties: Navy aircrewmen help to maintain and operate aircraft. There are five types of aircrewmen with a specific set of duties. For example, several varying duties between each aircrew department can include aircraft maintenance, administration tasks, information analysis, search and rescue operations, and emergency systems control tasks. Each of the roles of a Navy aircrewman requires working on a ship or at a naval base, giving service members the opportunity to travel to different locations around the world.
5. Pilot
National average salary: $42,491 per year
Primary duties: Navy pilots fly some of the most sophisticated planes in the world. Navy pilots are often responsible for carrying out search and rescue missions, performing submarine countermeasures, conducting aerial surveillance, and maintaining critical aircraft systems. Navy pilots also operate a range of aircraft, including planes and helicopters.
6. Logistics specialist
National average salary: $43,451 per year
Primary duties: A logistics specialist provides logistical and accounting support to their station. This includes performing duties such as placing orders for supplies, checking shipments upon arrival, preparing packages for shipping, and performing other general tasks at a Navy post office. They also help keep records of materials and create reports of all supplies. Since every naval unit relies on a logistics specialist, you can find them at every naval base and onboard every ship around the world.
7. Operations associate
National average salary: $48,067 per year
Primary duties: The primary duty of an operations associate or operations specialist is to advise on navigation and warfare operations. They operate surveillance radars, maintain displays, and apply different communication equipment to perform their jobs. Operations associates and specialists also analyze information from radar equipment to make tactical recommendations to leadership personnel. Most operations specialists spend their time at sea aboard a ship. Depending on their area of assignment, they may travel from port to port and briefly get to visit these locations.
8. Intelligence specialist
National average salary: $63,990 per year
Primary duties: Intelligence specialists in the Navy collect, process and disseminate naval intelligence information. These service members are critical in the analysis of multi-source operational information regarding air, surface, and subsurface weapons in order to support military intelligence briefings, analysis programs, and reporting. As an intelligence specialist in the Navy, you may travel aboard different vessels around the world to perform your job.
9. Nurse
National average salary: $83,280 per year
Primary duties: Nurses in the Navy evaluate, diagnose and treat service members for common ailments and for job-related injuries and wounds. Several common tasks for Navy nurses include monitoring vital signs, administering medication, applying and changing bandages, following up with patients, and filling out patient information on their charts. Sometimes, Navy nurses assist other medical professionals with treatment in developing countries or in emergency situations. They work closely with surgeons and physicians to assist in the treatment of patients.
I hope you find this article helpful.