Capital is a term that encompasses many concepts. Various types of tangible and intangible capital are intertwined and contribute to the economic advantages and quality of life of groups around the world. The types of capital are valuable resources, goods, and services that optimize the functionality of society and contribute to the ongoing development of the political, environmental, and cultural aspects of a population. In this article, we define capital and discuss nine different types of capital with examples.
What is capital?
Capital is any asset that generates and increases productivity, increases the value of a product or service, and provides a strategic advantage to a particular group. Although it's commonly associated with money and finance, there are multiple forms of non-monetary capital.
Capital includes a mix of skills, goods, and services that people share and exchange on an individual, community, and global level. These assets contribute to the sustainable growth and success of an organization or population. There are many types of capital, all of which contribute to a well-rounded, healthy, and thriving society.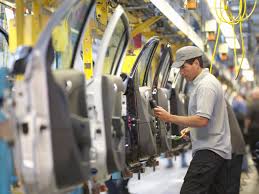 Different types of capital
Here is a list of nine different types of capital:
1. Financial capital
Financial capital, which is also referred to as investment capital, is the financial assets or economic resources a business or organization needs to provide goods or services and generate future revenue. The value of financial capital is measured in terms of money or currency and companies can readily sell or exchange it as long as there are no outstanding financial obligations. Sources of financial capital include:
Profits

Loans and bonds

Corporate stock

Initial public offering (IPO)

Partnerships
2. Economic capital
Economic capital is the amount of money that a company needs to ensure its stability, given the number of its assets and liabilities. An organization's economic capital protects it from potential risks, including operational risk, credit risk, legal risk, and market risk. It ultimately ensures security and recovery in a worst-case scenario and serves as a risk-management tool.
3. Constructed or manufactured capital
Constructed, or manufactured, capital refers to the human-made stock of material objects, systems, infrastructure, and processes that turn materials into products. Constructed capital is tangible assets that result from human innovation and skill. It increases efficiency and decreases the use of resources. The production and reproduction of constructed capital requires a continuous flow of material and energy and is essential in keeping society functioning. Types of constructed capital include:
Buildings

Transportation

Technology

Communication devices

Machinery

Tools

Energy

Cultivated ecosystems
4. Human capital
Human capital is the collection of resources that individuals or groups within a society possess that contribute to economic activity, increase productivity, and enhance the overall quality of life. It encompasses the skills, capabilities, and potential you accumulate throughout your life. Human capital affects economic performance on a national and global level and is essential in the continuous development of valuable resources and societal advancement. Examples of human capital include:
Education

Knowledge

Training

Creativity

Strength

Life experience

Physical health

Decision making

Problem-solving

Mental and emotional well-being
5. Social capital
Social capital is resources gained through interpersonal relationships and larger social networks. It's the positive outcome of human interaction, including information, resources, innovation and opportunities. This type of capital contributes to collective efforts to achieve shared goals, purposes, or overall success. Social capital falls into two categories:
Bonding social capital: Connections made within a particular group that provide resources through a shared sense of identity, values and social norms.

Bridging social capital: Connects people between diverse groups, such as race, class, and religion. Activity and social engagement help build this type of social capital.
6. Intellectual capital
Intellectual capital is the information, competency, knowledge, and expertise a person has. It's developed through education, training, and hands-on experience. The perceived worth of your intellectual capital depends on how your specific knowledge base adds value and provides advantages within a certain context.
Intellectual capital equips you with critical thinking, problem-solving, and innovative abilities. These resources can generate wealth or lead to the production of other valuable assets. Intellectual capital optimizes the functionality of a group and contributes to the ongoing development of the political, environmental, and cultural aspects of a population.
7. Cultural capital
Cultural capital is the collection of material goods, experiences and social assets you attain throughout your life. It's a combination of tangible and intangible assets that you typically gain from being part of a particular socioeconomic status. Examples of cultural capital include:
Cultural goods such as books, music, and works of art

Histories

Stories

Behavior and mannerisms

Languages and speech style

Education

Clothing
The types of social capital you gain throughout your life can provide advantages in your social life, such as creating more opportunities, broadening perspectives, and expanding knowledge bases.
8. Experiential capital
Experiential capital is the knowledge you gain through a variety of firsthand experiences over the course of your life. Experiential capital is acquired through:
Working on projects

Exploring new ideas

Learning new skills

Building something

Traveling
These activities are worthwhile investments because they generate new skills, broaden perspectives and lead to cultivation and innovation. Experiential capital can also help you develop solution-based approaches and strategic thinking. These experiences foster personal and communal growth, which directly contributes to the ongoing development and progress of a population.
9. Natural Capital
Natural capital refers to the Earth's naturally occurring resources that are necessary to sustain life. This type of capital includes the environmental goods that provide the basic conditions for human survival, such as food, water, oxygen and other essential resources. Natural capital also includes ecosystem processes such as climate regulation.
These assets provide the materials needed for various services, including sustenance, construction, transportation and health care. Natural capital creates comprehensive systems that directly contribute to a country's economic output and overall quality of life. Additional examples of natural capital include:
Minerals

Plants

Soil

Animals
I hope you find this article helpful.