When organizations make an employment offer, it can be exciting for candidates and employers alike. A candidate's acceptance of an offer initiates the hiring process in which new employees learn about their duties, agree to fulfill specific expectations, and gain a better understanding of their role. To complete the hiring process, new team members typically review and complete paperwork that outlines the terms of their employment.
In this article, we discuss what new hire paperwork is and list the different types of new hire paperwork both human resources employees and candidates may encounter during the employee onboarding process.
This article is for information purposes only and is not intended to constitute legal advice. Consult with an attorney or lawyer for any legal issues you may be experiencing.
What is new hire paperwork?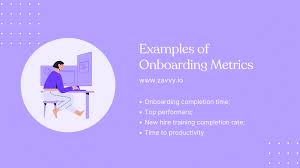 New hire paperwork includes all the documents that organizations and human resources (HR) employees use to initiate an employment offer, intake new team members, and onboard a new team member. These documents cover various aspects of employment, including a new hire's compensation, workplace benefits, job description, and their agreement on such terms. In addition, new hire paperwork requires government forms that establish a legal record of a new hire's employment and eligibility to work in the United States. From here, this paperwork allows HR and the new team members to form a clear understanding of their obligations regarding employment.
9 types of new hire paperwork
There are various types of new hire paperwork, as the employee onboarding process requires new team members to review, complete, and sign multiple documents that employers then process. Through these documents, employees can learn about legal stipulations, an employer's expectations for them, what benefits and compensation they're entitled to, and how organizational policies work. With these different goals in mind, here are a few types of paperwork you may encounter during the hiring process:
1. Application form
When candidates apply for an open role, they typically submit an application form that includes essential information like their phone number, address, employment eligibility status, and basic qualifications. This form usually appears in addition to a candidate's resume and cover letter, and HR managers may use it as an internal reference when onboarding a new hire. From here, an application form usually becomes part of an employee's file and serves as a record of the beginning of their relationship with an organization.
2. Offer letter
Organizations typically send offer letters to candidates they want to hire. These documents may include details like a new hire's rate of compensation, the date their employment starts, what their duties may include, and a basic outline of what benefits are available to them. When employees sign an offer letter, it signifies their acceptance of the offer and initiates the overarching hiring process. Like application forms, offer letters often become part of an employee's file and HR employees may keep them as a record.
3. Employment contract
After accepting an offer of employment, new hires may review and sign a contract that outlines their job responsibilities, obligations, and what an employer expects of them. Contracts often legitimize salary details, an employee's exact schedule, and policies for sick days, vacation, or paid time off (PTO). In addition, contracts may outline the terms of employment, contract renewal procedures, resignation protocol, and conditions for termination.
4. Benefits documents
When an employee is eligible for benefits as a part of their new role, they usually review and complete documents that enroll them in programs for health care, disability insurance, and retirement savings, among others. These documents may offer new hires various options for their benefits enrollment from which they may choose. From here, HR team members may process these documents to ensure that new hires have access to benefits within a reasonable timeframe.
5. Tax forms
New hires typically complete tax forms from state and federal governments that verify their employment, establish guidelines for tax withholding, and designate their filing status as active employees. This type of paperwork encompasses forms like the W-4, which determines an employee's federal income taxes. Tax forms may ask employees to provide information regarding other sources of income, whether they're part of a joint or single-income household, and whether they'd like to withhold additional funds from their paychecks beyond those legally required.
6. Payroll forms
Organizations typically request new hires to fill out payroll forms that ensure they receive compensation regularly and on a timely basis. These forms may ask employees to establish a payment preference and often include a direct deposit form as one of these options, which allows an employer to pay an employee directly through a regular deposit to their bank account. Comparatively, through these forms, employees may also request to receive a paycheck instead of a direct deposit and place their funds into different accounts if they wish.
7. Employee handbook
During the onboarding process, organizations may ask new employees to review and sign a copy of their handbook that offers information about particular workplace policies, employee conduct guidelines, and specific organizational procedures. Employee handbooks can serve as a helpful reference to employees when they have questions and may also act as a tool in guaranteeing compliance with organizational policies. When employees sign handbooks, it typically signifies their acknowledgment of these policies and an agreement to abide by them.
8. Medical and emergency contact sheet
It's common for organizations to require new hires to provide basic medical information and emergency contacts. This helps both employees and employers alike prepare for an emergency situation. For instance, if an employee has a medical emergency while at work, it can be helpful for employers to have the contact information of the employee's family so they can alert them to the situation. In addition, employers can provide basic medical information, such as a list of an employee's allergies to response teams if necessary.
9. Form I-9
Form I-9 is an identity verification form that states someone is a verified employee and is eligible to work in the U.S. Employees complete the first part of Form I-9 on or before the first day of work. Then they bring the required documentation when beginning employment for HR or their representative to complete the second part of Form I-9.
I hope you find this article helpful.