Researching sales strategies can help representatives, account managers, and other sales professionals develop their selling strategies. Statistics can give individuals a better understanding of what strategies perform well and which methods can increase consumer interest. Researching sales statistics can help you learn which strategies are effective for your target consumer market.
In this article, we review nine types of sales statistics and discuss eight specific sales statistics.
List of sales statistics
There are many factors to consider when deciding how to approach a sale or adapt existing market strategies. By reviewing the different kinds of sales statistics, you can make more informed decisions about your own sales approach. Review this list of nine types of sales statistics to help you create your own sales approach: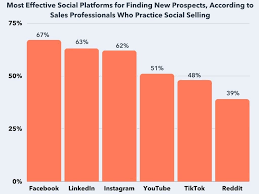 1. Sales prospecting statistics
Sales prospecting is the first step in the sales process. This is where sales professionals identify a target audience and work on converting them into potential customers. Some strategies they use to identify their target audience include using referrals and sending marketing materials through email or advertising where the target audience is most likely to see ads. Statistics in this category help sales professionals assess which prospecting strategies have historically had the most success.
2. Sales follow-up statistics
After making an initial pitch to a target audience, sales professionals follow up to engage prospective customers. To do this, they may call or send emails to gauge interest and encourage the target to make the purchase. This stage is important because it appeals to customers who might otherwise have forgotten the salesperson's first efforts.
It's also important to quickly follow up with any prospective customer questions to prevent customers from pursuing other sales opportunities. Outlining personnel responsibilities, establishing follow-up timelines, and measuring sales performance can help you improve your company's follow-up performance.
3. Sales email statistics
According to Statista, email users send and receive over 376 billion emails daily. Email is a useful medium for sales professionals because it allows them to interact with customers both professionally and personally. Customers may appreciate promotions over email that a company personalizes to their interests. Another benefit is that salespeople may easily track emails they send and those that customers respond to.
To improve your sales email performance, consider developing sales email templates. This can help you and your sales team quickly follow up on sales leads and introduce yourself to prospective customers. Consider developing a template for sales promotions, events, basic introductions, and phone call follow-up emails.
4. Sales call statistics
For sales professionals who want to make a personal impression, sales calls may be a great strategy. They might cold call or schedule a time to talk to customers. This also gives them a chance to answer any questions the customer might have and gauge their overall interest. Tracking your call statistics can help you determine where to spend most of your energy. Some ways to help you improve your sales calls include:
Establishing daily sales call goals

Creating a script that focuses on the customer

Preparing for each call

Developing an effective close for your calls

Completing product or service research
5. Social media selling statistics
In situations where sales professionals have social media connections with intended customers, they may use that connection to establish a rapport. To build these connections, sales professionals can add their target audience on different platforms and begin engaging strategically.
For example, they might notice a customer posting about a challenge they face that their product could help. By engaging with the post, the sales professional might demonstrate that they care and understand their customer's needs. Here are some social media statistics to consider when developing your online selling strategy:
According to Score, 69% of adults use at least one social media site as of 2018.

Statista reports that 73.7% of internet users use the internet for online social networking.
6. Sales productivity statistics
Sales professionals aim to make the most sales they can while expending the fewest resources. Companies track this ratio as sales productivity. One example is a salesperson who aims to make at least $5,000 in a quarter without spending more than 10 hours on the phone.
Learning about these statistics might help you decide your own standards. Informing your sales team about how their activities relate to your organization's goals and outcomes can help you improve productivity ratios.
7. Referral sales statistics
Once a professional has built enough trust with a customer, they may ask them to refer their product or service to another company or individual. They might also ask them to share contacts with whom they might begin the sales process. The benefits of using this strategy include building rapport with existing customers and starting with credibility with the new, referred customer. Here are some referral sales statistics from Score to consider:
Approximately 29% of referrals originate from social media.

Roughly 23% of referrals originate from emails.

61% of a business's customers make one referral.
8. Sales career statistics
Sales can be an exciting career for many people who like socializing and negotiating. The industry provides many opportunities for people to put their sales skills to use in different ways. According to the U.S. Bureau of Labor Statistics (BLS), the expected growth for sales manager positions is 7%. The BLS also reports growth of 4% to 6% for sales representatives between the years 2020 and 2030.
9. Sales technology statistics
Sales professionals can use technology to track sales, engage with customers, and maintain their records. Since many businesses use the internet to list their products and services, sales professionals benefit from software that manages their websites.
For example, an online vendor may use software that maintains their server and contains algorithms to track visitor activity. There are many types of sales platforms that specialize in consumer engagement, account management, or performance tracking.
I hope you find this article helpful.