Many organizations have complex systems to create, monitor, and improve. Systems engineers are the employees at organizations that accomplish each of these tasks, though there are different types of systems engineers. Understanding these types can help you decide if a systems engineer career is right for you and what area of specialization you want to pursue.
In this article, we discuss nine types of systems engineers, including what they are and their duties.
Who are systems engineers?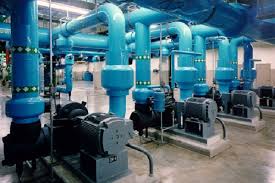 Systems engineers are people who oversee complex systems. They engage at all levels of the system. For example, a single systems engineer may identify a challenge to overcome, design a system to overcome the challenge, build the system, test the system, and finally install the system. After they install the system, the systems engineer may continue to monitor the system and create upgrades to ensure the system continues to function at its maximum capacity.
While it doesn't list the exact salaries for each type of systems engineer, the national average salary for systems engineers is $99,771 per year according to Indeed Salaries. For the most up-to-date salary information from Indeed, click on the link provided.
9 types of systems engineers
Below are descriptions of nine types of systems engineers:
1. Biosystems engineer
Biosystems engineers work on complex systems that relate to biological processes, though typically not those associated with medicine. Instead, they consider agriculture, ecosystems, and food science and the processes that affect each of those sections of the field. Many biosystems engineers focus on how to create environmentally friendly engineering solutions for the challenges they overcome. For example, a biosystems engineer who works in a power station that uses hydroelectricity may study the water system they use to understand how to create a more effective process of creating electricity or how to minimize the impact of the station on downstream ecosystems.
2. Logistics systems engineer
Logistics systems engineers focus on the complex systems of transportation and shipping. Often, they create solutions to transportation challenges. This can include overcoming cost barriers, finding the most efficient way to transport products, and finding new technologies to improve shipping processes. For example, a logistics systems engineer may study an existing system of transportation, find the areas where it's ineffective, and establish more effective practices to improve the system. They may also design a new transportation system and create iterations of it to create a streamlined and effective process before presenting it to the leadership of an organization.
3. Industrial systems engineer
Within the industrial sector, industrial systems engineers design and implement processes to improve quality and productivity within an organization. They may have duties such as analyzing production processes, creating solutions to productivity challenges, designing new spaces for industrial companies to use, and explaining their ideas to leadership within an organization. They may also monitor the systems they create to ensure they operate at peak efficiency and may apply upgrades or changes to their systems to improve operations after a set amount of time.
4. Software systems engineer
Software systems engineers are related to software engineers in that they help develop software products for the companies with which they work. They differ in that software systems engineers look at a holistic process and determine better ways to create software solutions, including how to maximize productivity, improve efficiency, and develop better quality products. For example, software systems engineers may encourage software engineers to find the best way to replicate the same line of code that's used in the software and develop faster ways to create new code for new systems.
5. Product development systems engineer
Product development systems engineers design better ways to create a company's products. They may research the types of products a company wants to create, design the production system the company uses to create that product, and then install each stage of that process in the company's infrastructure. After that, they may monitor this system and design ways to improve it over time, allowing the company to make the product more efficient and at a lower cost. They may also design ways for other employees to develop more efficient and higher-quality practices to make better products.
6. Services systems engineer
These engineers help move systems from one location to another. This is typically when an organization moves its production facilities from one location to a new location and requires a lot of planning to ensure the systems fit in the new location and arrive without any damages or loss to the components of the system. These engineers may also design new configurations for the system as part of the move, allowing it to operate with higher efficiency after they install it in the new location.
7. Enterprises systems engineer
Enterprise systems engineers consider the complex systems around enterprises, including funding, organizations, technology, communication, and people who make those systems function. They may have duties such as creating better forms of communication between important people or departments, finding the best sources of funding for an enterprise, and determining any organizations that might want to support the mission and goals of the enterprise. They may also create models to understand how each part of the system connects to the others.
8. Systems of systems engineer
Some systems may interact and connect with other systems. For example, the transportation systems of an organization may connect directly to the industrial and service systems of the same organization. This is the concept of a system of systems. Engineers in this area tend to review high-level, hierarchical information about the systems with which they work so they can understand every factor that may affect the entire group of systems. Many of these engineers research these effects and apply their knowledge to helping individuals and companies make better systems.
9. Information technology systems engineer
Information technology (IT) systems engineers ensure that every aspect of an IT system is efficient and performs its desired effects well. For example, an IT system may help employees at an organization communicate with each other more effectively and install better technologies to facilitate communication. They may also ensure that the system is secure across multiple levels.
I hope you find this article helpful.