Video ads are short or long advertisements that play before, during, or after a video. You can create video ads to capture viewers' attention and inform them of products, programs, or services. If you're interested in creating a video advertisement for a business, it can be helpful to know the different types that you can make to fit your message.
In this article, we discuss nine types of video advertisements, explore why you may use each, and review when to use them.
9 types of Video Ads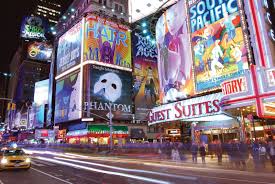 Here are overviews of nine types of video ads that you can review, including why and when to use each type:
1. Bumper ads
Bumper ads are short advertisements that can play before, after, or in the middle of a video. You aren't able to skip these types of ads or fast-forward through them. Typically, these ads are around six seconds long. You may use these ads to enforce a brand image or increase awareness. It's common for bumper ads to play on streaming websites and video hosting platforms.
2. Pre-roll ads
Pre-roll ads are another type that plays before, during, or after a video. You can't skip these types of ads and you also can't fast-forward through them. These ads are over 15 seconds long, allowing viewers to learn more about a product, program or service than bumper ads may offer.
If you're hoping to have more ad space, a pre-roll ad may be right for you. It's common for pre-roll ads to promote educational or entertainment-based content.
3. Native ads
Native ads are video advertisements that appear to naturally be a part of the content where a viewer sees it. As a paid piece of customizable content, you may often find native ads on vlogs, vloggers' channels, social media networks and news sources in a manner that's blended with the content.
Often, the host of the content promotes the product or service. If you'd like to create a highly customized and tailored video ad, you may consider using a native ad.
4. Over-the-top ads
Over-the-top (OTT) ads appear on streaming services you view on your TV. These ads are like those that appear as TV commercials.
They even appear as typical television commercials but they're targeted toward the OTT audience. OTT ads may be as long or short as the creator wants and can promote any type of program, product or service. Using an OTT ad can help expand your brand or product reach and gain customers who may not have access to cable TV.
5. Masthead ads
Masthead ads are video advertisements that appear at the top of a website's main page. For example, if you visit a video hosting site, you may see a video ad in a widescreen format or a 16:9 aspect ratio format at the top of the page.
Masthead ads autoplay without sound for up to 30 seconds, and site visitors can choose to unmute it if they want. After autoplay, the main video defaults to the video thumbnail.
You may use this type of video ad when you want to increase awareness of a newly released service or product. You generally reach a large audience in a short amount of time when you use this ad type as its placement is highly visible.
6. Social media ads
Social media video ads are common on many social media platforms. You can place these in all different spots for social media users to see such as news feeds, paid stories, and in-stream as part of other videos that users watch.
These ads may be of any length and you may target them to reach a tailored audience or a larger, more general audience. You may decide to use social media video ads if your product, program, or service demographic caters to those who also use social media or could benefit from using it.
7. Outstream ads
Outstream ads are mobile, versatile ads that you can place in banners as interstitials, in-feed, and native ads. For example, a person may see one at the bottom of a mobile game screen. These types of ads play with no sound and viewers have the option to unmute them if they want. You only pay for the ad if a viewer watches it for more than two seconds.
8. Overlay ads
Overlay ads are those that you play on top of a video to advertise something. You may position this type of ad at the top or the bottom of the video and it typically lasts for five to 15 seconds.
After the ad plays for the minimum time you set, it collapses to a much smaller size. Typically, viewers have the option to close out the ad so it disappears from the bottom of the video.
You may choose to use this type of video ad when you want to highlight a product, program, or service but don't want to make an audience view it for longer than necessary.
9. Linear ads
Linear ads are video advertisements that fill the entire video player screen. This type of ad runs sequentially with the video content, and you have the option of playing them pre-roll, mid-roll, or post-roll, depending on what type of impact you'd like it to have.
Typically, linear ads are 15 to 30 seconds long and you don't allow viewers to fast-forward through them. You may decide to use linear ads when you want to present your product, program, or service with more extensive information.
I hope you find this article helpful.