Abraham Adesanya Polytechnic (AAPOLY) wishes to formally notify all students – those just starting their journey (NDI & HNDI) and the returning scholars of HNDII – regarding the schedule for the upcoming 2023/2024 academic term.
AAPOLY Resumption Date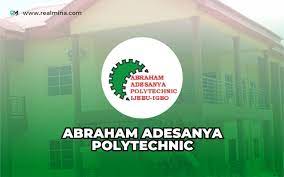 | | |
| --- | --- |
| 🏢 Institution | Abraham Adesanya Polytechnic (AAPoly) |
| 📅 Academic Session | 2023/2024 |
| 🎒 Students | Freshers (NDI & HNDI) and Returning (HNDII) |
| 📌 Registration Date | Monday, 9th October, 2023 |
| 📚 Lecture Start Date | Monday, 16th October, 2023 |
| 💡 Note | All concerned students should take note for necessary action. |
| 🔔 Announcement | Resumption notice for 2023/2024 academic session |
| 📜 Guidance | Please be guided accordingly |
Key Dates to Remember
Registration Commencement: All freshers and returning students across NDI, HNDI, and HNDII programs should mark Monday, 9th October, 2023 on their calendars. This date signifies the beginning of the registration process.
Inauguration of Lectures: The academic engagement in terms of lectures for both the new intakes (NDI & HNDI) and the seasoned HNDII students will kick off a week later on Monday, 16th October, 2023.
RECOMMENDED: RSUST POST-UTME SCREENING
Call to Action
In light of the aforementioned, it's imperative for all relevant students (NDI, HNDI & HNDII cohorts) to take cognizance of these pivotal dates. Being prepared and acting in a timely manner will ensure a smooth transition into the academic rigours of the 2023/2024 term.
Guidance Note: It's always prudent to remain abreast with official communications from the institution. By doing so, students safeguard themselves from potential oversights or missteps.
I hope you find this article helpful.