Accredited Nigerian Maritime Academies, 2023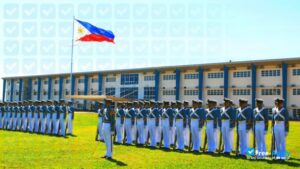 We have so many Maritime academies in Nigeria, but we need a list of the accredited ones. Now let's ask this, do you know what it means for an academy to be accredited? It simply means the academy has full rights to carry out full operations, maritime students are to learn from experts, who are to teach them all the basics they need to know and also go into an in-depth knowledge of the course which you are going to study.
For a school to be accredited, it must be approved by FG, this is necessary because they want to know if the school is able to carry out full operations and take care of students. Running a school is like running a big business, the moment you fail to teach your students, there will be withdrawal and maybe you might feel one or two things that might not be needed.
List Of Maritime Academy In Nigeria (Accredited)
Maritime Academy in Nigeria teaches students what they need to know which ranges from different courses in which they offer in the school. Below is the list of the top 10 maritime academies in Nigeria.
DELTA STATE SCHOOL OF MARINE TECHNOLOGY BURUTU:
The Delta state school of Marines is one of the maritime schools in Nigeria. The school offers a wide range of courses which are marine engineering, oil and gas engineering, electrical/electronics engineering, ship and boat building engineering, mechanical engineering, civil engineering (water and transportation optional), and computer engineering. The school also has various other courses.
GLOBAL MARITIME ACADEMY NIGERIA:
This school offers educational programs and courses for both full-time and part-time students. They have courses with National Diploma which includes shipping management (Full time/part-time program), they also have security management and technology, marine engineering department, and maritime transport. Their main campus is located at Ogoni-Olomu Ughelli South local government area.
CERTIFIED INSTITUTE OF SHIPPING OF NIGERIA:
This school has experts in shipping management and the College of maritime technologies. The school is on this list as it's accredited.
FEDERAL COLLEGE OF FISHERIES AND MARINE TECHNOLOGY LAGOS:
This school has different courses for students which they want to offer. They have courses like marine engineering, maritime transport, industrial and labor studies, horticulture, fisheries technology, and many more.
MARINE ACADEMY OF NIGERIA ORON:
This school offers ND, HND, and Postgraduate studies. It is known as one of the best in Nigeria. They run a National diploma in maritime transport and business studies and a postgraduate diploma in maritime transport technology. The school is located in Akwa-Ibom state.
MERCHANT NAVY MARITIME ACADEMY (MNMA):
This is a private maritime school in Nigeria. They offer maritime education programs/courses in the 3 major departments: shipping management, natural science, and marine engineering. It is located in the Ogun Waterside, Ijebu Ode, Ogun state.
STARS MARITIME ACADEMY (SMA) LAGOS:
This school offers a wide range of courses to help meet the needs of the maritime academy. They offer short courses in shipping practice, cargo handling/management, and maritime administration.
FEDERAL COLLEGE OF FISHERIES AND MARINE TECHNOLOGY:
This school is located at Bar-beach Victoria Island, Lagos. The school is a college of education, which offers various courses to its students.
AFRICAN MARITIME ACADEMY:
This school was established to help the youths of the country learn different skills which will help them to be ready in their carer and also enrich their lives. The school is located in Oyo state, which has available courses to offer all its students.
CROWN MARITIME ACADEMY:
This school is recognized for providing academic and professional training programs in different fields of maritime transport management, resources, and administration.
As we can see, this article has shown us a lot of maritime academies we have in Nigeria, so aspiring students should note that if they want to study in that particular school, they should be ready and serious to know what they want to do. Being in a maritime academy is not just as easy as you think. If you check out the Delta state school of Marines, they also train and practice like the military personnel over there.
When we all have a passion for something, we can easily get there, we just have to strive and work hard.
That's all about The List of Maritime Academy In Nigeria Accredited.