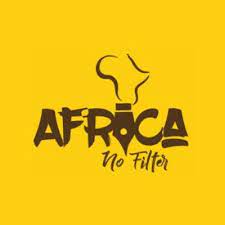 Are you a content creator, wordsmith, performance artist, visual artist, or journalist whose work tells African stories beyond stereotypes of poverty, conflict, disease, poor leadership, and corruption?
Africa No Filter's Kekere Storytellers Fund could support your next project.
The fund pays micro-grants to emerging storytellers who are already creating and publishing unique and compelling content that offers fresh and alternative perspectives of Africa, to show a continent that's innovative, evolving, and creative.
The Kekere Storytellers Fund is Africa No Filter's way of ensuring that funding — which is limited and rarely accessed by up-and-coming storytellers — reaches artists, journalists, and content creators who share our passion for telling better stories about Africa and telling stories about Africa better.
You must:
Be an African based anywhere in Africa or the Diaspora.
Be able to express yourself in English or French.
Have a track record of producing ground-breaking work that challenges stereotypical narratives about your community, country, or continent.
Have at least two years of related work experience
Have a minimum of 5000 followers across Twitter, Facebook, TikTok, Instagram, and YouTube
Fall in at least one of the following categories:

Media/Content creator: Journalist, Blogger, Vlogger, Podcaster, Fiction & Non-Fiction Writer, Photographer
Artist: Poet, Musician, Spoken Word Poet, Dancer, Painter, Sculptor, Illustrator, Animator.
Ineligibility:
We will not consider:
Applications by filmmakers. See the Last Mile Film Fund for related opportunities.
Storytellers who do not have evidence of producing work that shifts stereotypical narratives about Africa.
Funding to buy equipment (cameras, laptops, etc).
Funding to host/attend an event (workshops, festivals, conferences, etc).
Amount: $500 – $2000.
Deadline: Applications are open until the end of the year, or until we've selected 20 storytellers for the fund.
Please note that applications can only be submitted in either English or French.
I hope you find this article helpful.