Seize this moment, as Aminu Kano Teaching Hospital (AKTH) sets the stage for an exciting educational journey. The institution has officially unveiled its admission list for the School of Post Basic Perioperative Nursing for the 2023/2024 academic session. Here's everything you need to know.
AKTH School Of Post Basic Perioperative Nursing Admission List 2023/2024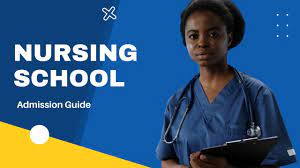 | | |
| --- | --- |
| 🏥 Institution: | Aminu Kano Teaching Hospital (AKTH) School of Post-Basic Perioperative Nursing. |
| 📢 Announcement: | The admission List for the 2023/2024 academic session was released. |
| 📜 List Location: | Successful applicants' names are displayed on the school's noticeboard. |
| 📌 Session: | 2023/2024 academic year. |
| 🚀 Next Steps: | Concerned students should visit the school to check their names on the list. |
Aminu Kano Teaching Hospital (AKTH), a leading educational institution in the healthcare sector, has made a pivotal announcement that will undoubtedly be of immense interest to a multitude of aspiring nursing professionals. The School Management has now released the eagerly awaited list of successful applicants granted admission into its prestigious School of Post-Basic Perioperative Nursing for the upcoming 2023/2024 academic session.
READ ALSO: ANCHOR UNIVERSITY LAGOS POST-UTME FORM
The Announcement
In a move that elucidates the hospital's commitment to educational excellence, the admission list was made public through a formal announcement. The list is prominently displayed on the school's official noticeboard, offering a transparent and accessible way for concerned students to verify their admission status.
How to Check Your Admission Status
For prospective candidates who applied for admission into the Basic Perioperative Nursing program, it is essential to take prompt action to confirm your status. Students are strongly advised to visit the school's campus to examine the noticeboard for the full list of successful applicants. This ensures that no time is wasted in kickstarting the next phase of their educational aspirations.
What This Means for You
The release of this admission list marks a seminal point in the academic calendar. It opens up an array of opportunities for individuals eager to advance in the field of perioperative nursing. As this is a selective and highly competitive course, making it onto the list is a commendable achievement and an indication of a promising career in healthcare.
This landmark announcement by Aminu Kano Teaching Hospital not only solidifies its reputation for academic rigor and excellence but also serves as an affirmation of its commitment to grooming the next generation of healthcare professionals. It's an exciting time for everyone involved, especially the successful applicants who now have a tangible path to achieving their career goals in nursing. Don't miss the chance to verify your admission status by visiting the campus and checking the list on the official noticeboard.
I hope you find this article helpful.