Pursuing a career in healthcare is a commendable ambition. What better way to embark on this journey than by securing a seat at the esteemed American College of Health Science and Technology, Doma, Nasarawa? They invite all prospective students who have successfully filled out the admission forms for the 2023/2024 academic session to participate in the forthcoming aptitude test.
American College Of Health Science And Technology Schedule 2023/2024
| | |
| --- | --- |
| 🗓️ Date | Thursday, August 31, 2023 |
| 🕙 Time | 10 am prompt |
| 🏢 Venue | School Multipurpose Hall |
| 📝 Exam Type | College Aptitude Test |
| 🎓 Institution | American College of Health Science & Technology, Doma |
| 📆 Session | 2023/24 Academic Year |
| 📍 Location | Doma, Nasarawa |
| 📋 Eligibility | Obtained admission forms |
Importance of the Aptitude Test
The aptitude test serves as a crucial step in the admission process, designed to gauge your academic proficiency and aptitude for healthcare studies. It is the gateway to one of the leading health science colleges in Nasarawa, ensuring that only the most dedicated and qualified candidates are selected.
Essential Information on Date and Time
Mark Your Calendars
The aptitude test has been officially scheduled for Thursday, August 31, 2023. The College urges you to be punctual, as the test will commence promptly at 10 am.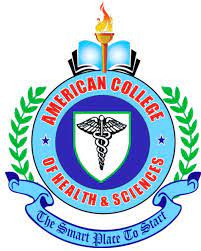 Location Details: Setting the Stage
The Place to Be
The College has arranged for the test to take place at the School Multipurpose Hall. This venue offers a conducive environment for candidates to showcase their intellectual capabilities without unnecessary distractions.
READ ALSO: UBTH COLLEGE OF NURSING POST-UTME FORM
Final Thoughts: Preparing for Success
This aptitude test marks a significant milestone in your quest for a rewarding career in healthcare. Successful candidates will earn the privilege of studying at an institution committed to delivering quality education and producing exceptional healthcare professionals.
For further information, interested candidates are encouraged to consult the College's official website or speak directly with admission representatives.
I hope you find this article helpful.