Abubakar Tafawa Balewa University (ATBU) is excited to announce its SIWES Orientation Program. This pivotal event is geared towards the first batch of prospective IT students.
ATBU Bauchi Announces 1st Batch Siwes Orientation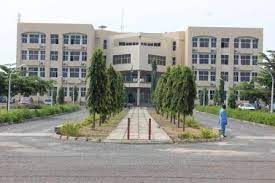 Event Details
Date: Thursday, 20 November 2023
Venue: 1000 Seat Lecture Theatre, ATBU
Time: 8:30am prompt
The SIWES (Students Industrial Work Experience Scheme) orientation serves as an introductory session for IT students to gain insights, knowledge, and a broader perspective of their upcoming industrial work experience. It's an invaluable opportunity to become familiarized with the expectations, guidelines, and best practices related to their forthcoming industrial training.
Why Attend?
Comprehensive Overview: Students will be provided with a thorough understanding of the SIWES program, its significance, and its role in shaping their professional future.
Networking: It's a fantastic occasion to connect with fellow students and share aspirations.
Guidance from Experts: The event will host industry professionals and academic advisors offering their wisdom, experience, and advice.
Mandatory Attendance
ATBU stresses that attendance is compulsory for all eligible IT students. Being present at this orientation is not just a formality; it's a stepping stone to ensuring a successful and productive industrial training experience.
In summary, to all prospective IT students of Abubakar Tafawa Balewa University, this orientation is a gateway to your future career. Embrace this opportunity, gain insights, and equip yourself for the exciting journey ahead. Your future in IT starts here.
I hope you find this article helpful.