This is to inform the general public that the post-UTME screening process for the 2023/2024 academic session at the African University of Science and Technology (AUST), Galadimawa, Abuja, is scheduled to start from August 15 – 31, 2023.
       AUST Post UTME Admissions Form 2023/2024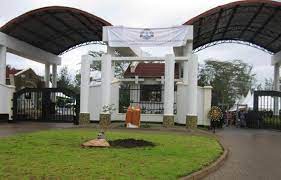 Applicants who have met both the AUST UTME cut-off Mark and the Joint Admissions and Matriculation Board (JAMB) criteria will be screened under the following guidelines:
| | |
| --- | --- |
| 📢 Announcement: | AUST Post UTME screening for the 2023/2024 academic session. |
| 🗓 Dates: | 15th – 31st August 2023 |
| 🎓 Courses: | B.Sc. in Accounting, Business, Computer Science, Software Engineering; B.Eng in various engineering fields. |
| 🔍 Eligibility: | Met AUST UTME Cut Off & JAMB criteria. |
| 📥 1st Choice Apps: | Use the JAMB Portal to upload results & get a provisional admission letter from AUST. |
| 🔄 Other Choices: | Adjust school choice on the JAMB Portal, upload results & await admission. |
| 📩 Contact: | Admissions Office via admissions@aust.edu.ng. |
| 📍 Location: | AUST, Galadimawa, Abuja. |
Key Dates to Remember
Mark your calendars for this monumental phase in your academic journey. The screening process will stretch from August 15 to 31, 2023. But what courses await your exploration?
Academic Programmes on Offer
AUST is proud to unveil an array of accredited undergraduate programs. Each course is meticulously designed to arm students with industry-ready skills and in-depth knowledge. The available courses for this Post UTME screening include:
Accounting (B.Sc.)
Business (B.Sc.)
Computer Science (B.Sc.)
Civil Engineering (B.Eng)
Mechanical Engineering (B.Eng)
Materials & Metallurgical Engineering (B.Eng)
Petroleum & Energy Resource Engineering (B.Eng)
Software Engineering (B.Sc.)
Ask yourself: Which domain resonates with your career aspirations?
RECOMMENDED: ED-JOHN IMT POST-UTME FORM
Eligibility and Screening Guidelines
For a smooth transition into AUST, candidates must adhere to certain criteria. Have you met the AUST UTME Cut Mark and the stipulations of the Joint Admissions and Matriculation Board (JAMB)?
For First-Choice Applicants:
Candidates with AUST as their top choice, here's your roadmap:
Dive into the JAMB Portal at jamb.gov.ng/efacility.
Have you uploaded your WAEC/NECO results? If not, make haste: Upload your O'Level results.
Upon successful upload and meeting of course requirements, a golden ticket awaits your provisional admission letter. This crucial document must be personally collected from the University's Admissions Office. Far from Abuja? Drop a line to the Admissions Office at admissions@aust.edu.ng to request your letter.
For Others and Transfer Seekers:
If AUST wasn't your primary choice or if you're seeking a transition from another institution, heed the following steps:
Navigate to the JAMB Portal: jamb.gov.ng/efacility and adjust your school preference.
Confirm the upload of your WAEC/NECO results on the JAMB Portal.
AUST will extend its provisional admission letter to qualifying candidates. Choose to collect it personally or, alternatively, request via email at admissions@aust.edu.ng.
Need More Insight?
Navigating university admissions can be intricate. Is there uncertainty clouding your admission status? Or perhaps you seek clarity on the course you've applied for? The welcoming team at AUST's Admissions Office is on standby. Simply drop by or direct your queries to admissions@aust.edu.ng.
AUST beckons the next generation of innovators and leaders. With its wide-ranging courses and dedicated support, could this be the stepping stone to your dream career?
I hope you find this article helpful.