For those eagerly gearing up to embark on their academic journey at Babcock University for the 2023/2024 session, there's a crucial update regarding the university's resumption schedule.
Babcock University Resumption Date Announcement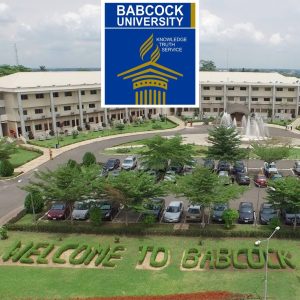 | | |
| --- | --- |
| 🏫 Institution | Babcock University |
| 📅 Original Date | Monday, October 9, 2023 |
| 📅 New Date | Monday, October 30, 2023 |
| 📢 Announcement | Resumption postponed |
| 📜 Reason | Allow prospective students to access JAMB admission letter & upload results/change institution |
| 🖥️ Relevant Portals | JAMB's Central Admission Processing Systems (CAPS) |
| 🚫 Actions Required | Uploading O'/A Level results & change of institution to Babcock University |
| 💬 University's Note | Regret for any inconvenience caused to the esteemed prospects |
Rescheduling of Resumption Date
Babcock University places immense value on ensuring a smooth transition for its students. Hence, there's been a slight adjustment in the calendar. Initially, the university had circled Monday, October 9, 2023, as the day of resumption. However, after careful consideration, this date has been moved to Monday, October 30, 2023.
Reasons for the Shift
The rationale behind this adjustment stems from a commitment to student convenience and administrative efficacy. Here are the key reasons:
JAMB Admission Letter Retrieval: The university recognizes the importance of the JAMB admission letter in the enrollment process. This shift affords prospective students ample time to access their letters from the Board's Central Admission Processing Systems (CAPS).
Opportunity for Uploading Results: It's imperative for aspiring students to have uploaded their O'/A Level results. If you haven't done so yet, this extended window provides an ideal time frame to upload your O'/A Level results on the JAMB portal.
Course or Institution Amendments: If you've had a change of heart and wish to alter your initial course or institution choice to Babcock University, this period is opportune. Make the necessary modifications via the JAMB change of course or institution portal.
In summary, Babcock University extends its heartfelt apologies for any disruptions or inconveniences this change might have engendered. The decision is rooted in the institution's quest to streamline the enrollment process, ensuring that each student begins their academic sojourn on a sound footing. The university holds its students in high regard and is constantly in pursuit of initiatives that will bolster their academic and personal growth.
To all prospective Babcock University students: Gear up for an enriching and transformative journey that awaits you come October 30, 2023!
I hope you find this article helpful.