Some students may decide to work while they pursue a degree or professional certificate. Some students seek employment opportunities to help prepare them for life after graduation. Understanding the benefits of working as a student may help you decide whether you'd like to obtain a degree and work simultaneously. In this article, we review why students work and review eight potential benefits that may inform their decisions.
Why do students work?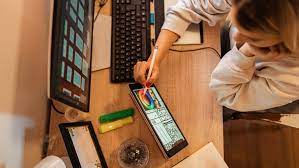 There are a variety of reasons students work while they're in school, including gaining professional experience to help prepare them for their careers after graduation and to earn their own money so they can learn how to budget and pay for their expenses independently. While some students' financial circumstances may require them to work while they pursue their degree, others may seek professional opportunities because of the hands-on industry training and skill development they may receive outside of their studies.
Some people may pursue a role related to their major, while others may work in an unrelated industry. Regardless of the job they apply for, all students may be able to develop their professional connections and harness practical abilities by working in addition to going to school.
8 working student benefits
There are several reasons you may decide to look for a job while you're in school. Here's a list of working student benefits to consider:
1. Earning extra money
As a student, you may choose to work to benefit from earning additional income, which may allow you to pay for school, books or other expenses related to student life. While universities don't require you to repay student loans until graduation, you may decide to save your earnings to pay off your student debt. Alternatively, you may work as a student so you can travel over summer break or purchase personal items. Regardless of why you're earning extra money, this is one of the primary benefits of working while you're pursuing a degree or certificate.
2. Seeking networking opportunities
Many students may decide to look for employment while they're going to school because of the networking opportunities workplaces can provide. Networking can allow students to meet each other, create connections and develop professional relationships or friendships that could benefit them as they seek career opportunities in the future.
As employees, students may have the opportunity to display their unique skills and capabilities, which could catch the attention of their colleagues or managers. This means that as students develop their network contacts, these professionals may already know about the student's abilities and can recommend them for positions or suggest professional development programs.
3. Gaining professional experience
One valuable aspect of working while going to school is the professional experience you earn while simultaneously pursuing your degree. If you decide to find an internship or part-time job related to your major or the industry you plan to enter after graduation, this experience can help train you for your long-term career. Alternatively, you can gain valuable insights about what it's like to be employed regardless of whether your job relates to your major or area of study.
This experience can teach you about adhering to a schedule, working with customers and consumers or acting as a valuable member of a marketing or design team. Regardless of your professional role, the position can contribute to your work history and help you build a strong resume.
4. Developing transferable skills
While some college students obtain internships related to the field they're interested in, others may work in the service industry or retail. These employment strategies can help students develop transferrable skills that they can then list on their resume or CV and discuss in a cover letter. Finding employment related to your academic training can prepare you with techniques and abilities relevant to the career you plan to pursue. However, there are a variety of skills that nonindustry-related positions can teach you as well. Some transferable skills include:
Verbal communication: There are several roles on- and off-campus that you can pursue that may help you develop your verbal communication skills. Whether you're interacting with customers or your colleagues, your job duties may require you to effectively articulate ideas and concepts to others.

Leadership: A variety of professional roles can give you valuable leadership experience, including making schedules and delegating tasks, training new employees or managing a team of salespeople. Regardless of the industry you plan on entering after graduation, showing that you're a strong and effective leader may help you stand out to employers.

Collaboration and teamwork: Whether you work as an intern, server, barista or some other profession, you may take part in collaborating with your coworkers and contributing to team initiatives or projects. This skill can show future employers that you know how to work with others to execute a task or complete an assignment.

Time management: Professional experience can help you establish and develop your time management skills because most employers require you to adhere to a specific schedule and arrive at your workplace on time. These abilities may help you in a variety of roles you seek after graduation, so consider highlighting time management on your resume or CV.
5. Highlighting your ambition
Most employers desire individuals who are hardworking and dedicated, so actively earning an income while going to school can help illustrate your ambition to future hiring managers or graduate school programs. Balancing several priorities may require you to be organized and goal-oriented to be successful at multiple things at once. These are additional skills you can add to your resume. This means that even if your job isn't related to your area of study or future career, it can show prospective employers that you're responsible and motivated.
6. Learning money management
Working while going to school can provide you with an opportunity to learn about budgeting and allow you to develop positive money management practices. Whether you're paying your tuition, deciding whether to buy a car or looking for additional spending money, being employed while you're a student can provide you with income. Earning your own money can help you learn to save or budget for unexpected circumstances. It can also allow you to practice paying for everyday expenses, like groceries or rent, which may provide you with useful skills before you commit to working full-time.
7. Improving your grades
Some researchers argue that having an on-campus job may positively affect your grades. Involvement with activities on your college campus, including employment, can help you develop your time management and organizational skills. This can lead to better study habits and improved academic performance.
Working while going to school can help you understand how to manage your responsibilities and schedule time to account for all of your interests and commitments. While it may seem like working and going to class could cause your grades to decline, balancing a variety of priorities can help you create effective strategies to decide how to spend your time and succeed at both school and in your professional role.
8. Applying classroom learning and receiving paid training
If you find a job related to your major or future career, you can apply the concepts and information you've learned in class while also earning money to receive professional training. This means that working while you're a student can help your academic and professional development by furthering your hands-on learning.
It may also allow you to apply valuable industry-related concepts or strategies. This means that when you apply for jobs after graduation, you can add your relevant work history and academic credentials to your resume, which may improve your chances of finding a position in your industry.
I hope you find this article helpful.