7 Best Infinix Phones To Buy in Nigeria (August 2020)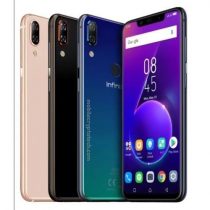 Which Infinix Phone should I buy this month of August 2020 with Good Camera, Nice battery life, Storage Space, Fast Processor, 4G LTE, Beautiful design, Cheap, More RAM, Latest Android Version.
Today, I will list the top 5 best Infinix Phones to buy in Nigeria this Month plus specifications and prices. You may also want to check out the best Tecno phones in Nigeria, the top 35 best cheap Laptops this year or the Best Cheap Android Phones In Nigeria for 2020.
Best Infinix Phones In Nigeria, Features And Prices
1. Infinix Zero 6
Features of Infinix Zero 6
RAM: 6GB
STORAGE: 64GB
USES MEMORY CARD: Yes
SCREEN RESOLUTION: 1440 X 2560 pixels
SCREEN SIZE: 6.2-inch FHD+ IPS LCD capacitive touchscreen
BUILD: Full Metal Body With Gorilla Glass
ANDROID VERSION: Android 8.1 Oreo upgradable to Android 9 Pie
4G PHONE: Yes
FRONT CAMERA: 20MP
BACK CAMERA: Dual, 12MP + 24MP, LED flash
4K VIDEO: Yes, Can Shoot 4k Video
DOES IT HAVE FINGERPRINT: Yes
PROCESSOR: Qualcomm Snapdragon 660, 2.2 GHz Octa Core
USES TWO SIM: YES
CHARGING PORT: USB-C, Fast Charging
BATTERY CAPACITY: 3570 mAh non-removable Li-Po
PRICE: ₦ 100,000

See Where to buy Infinix zero 6
2. Infinix Note 7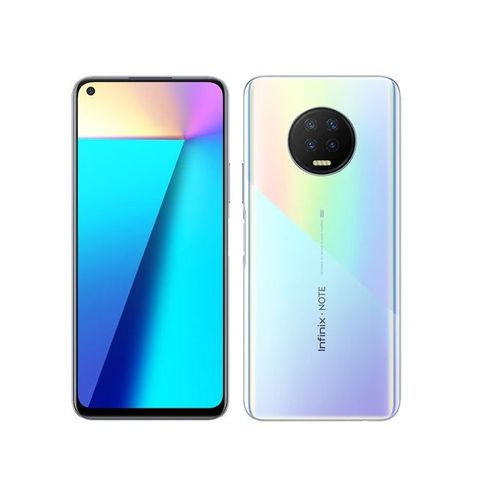 Features of Infinix Note 7
RAM: 4GB
STORAGE: 64GB
USES MEMORY CARD: Yes
SCREEN SIZE: 6.95-inch
SCREEN RESOLUTION: 720 x 1600 pixels
ANDROID VERSION: Android 10
4G PHONE: Yes
FRONT CAMERA: 16MP
BACK CAMERA: 48MP + 2MP + 2MP + QVGA
TWO SIM CARD: Yes
DOES IT HAVE FINGERPRINT: Yes
DOES IT HAVE FACE ID: Yes
PROCESSOR: MediaTek Helio G70 chipset at Octa-core (2×2.0 GHz Cortex-A75 & 6×1.7 GHz Cortex-A55)
USES TWO SIM: YES
BATTERY CAPACITY: 5000 mAh
PRICE: ₦ 78,800
3. Infinix S5 PRO
Features of Infinix S5
RAM: 6GB
STORAGE: 128GB
USES MEMORY CARD: Yes
SCREEN SIZE: 6.6-Inch
SCREEN RESOLUTION: 720 x 1600 pixels (266 ppi)
ANDROID VERSION: Android 9.0 Pie
4G PHONE: Yes
FRONT CAMERA: 32MP
BACK CAMERA: Triple, 16MP+5MP+2MP
TWO SIM CARD: Yes
DOES IT HAVE FINGERPRINT: Yes
DOES IT HAVE FACE ID: Yes
PROCESSOR: Octa-core Mediatek MT6761 Helio P22, 1.3GHz (12nm)
USES TWO SIM: YES
BATTERY CAPACITY:4000 mAh
PRICE: ₦ 75,000
4. Infinix S5 Lite
Features of Infinix S5 Lite
RAM: 4GB
STORAGE: 64GB
MEMORY CARD SLOT: Yes
SCREEN SIZE: 6.6-Inch
ANDROID VERSION: Android 9 Pie
FRONT CAMERA: 16MP
BACK CAMERA: 16MP-TRIPLE AI CAMERA
DOES IT HAVE 4G: Yes
TWO SIM: Yes
DOES IT USE FINGERPRINT: Yes
PROCESSOR: Octa-core Mediatek MT6761 Helio P22 2.0GHz
SCREEN RESOLUTION: 720 x 1600
BATTERY CAPACITY: 4000mah
CAMON 12 (CC7) PRICE: ₦ 64,000

See Where to buy Infinix S5 Lite
Recommended: Best Tecno Phones in Nigeria
5. Infinix HOT 9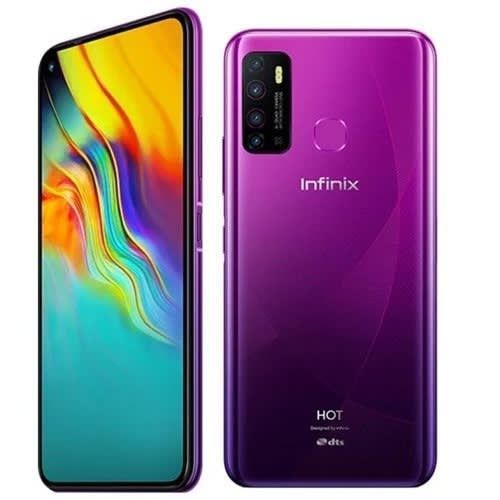 Features of Infinix HOT 9
RAM: 3GB
STORAGE: 64GB
USES MEMORY CARD: Yes
SCREEN SIZE: 6.6 Inches
SCREEN RESOLUTION: 720 x 1600 pixels
ANDROID VERSION: Android 10, XOS 6.0
FRONT CAMERA: 13MP
BACK CAMERA: 16 MP, (wide) + 2 MP, (macro) + 2 MP, (depth) + QVGA (Low light sensor)
IS IT 4G PHONE: Yes
FINGERPRINT: Yes
NUMBER OF SIM CARD: Two
PROCESSOR:  MediaTek Helio A25 (12 nm), Octa-core (4×1.8 GHz Cortex-A53 & 4×1.5 GHz Cortex-A53)
BATTERY CAPACITY: 5000mAh
PRICE: ₦ 74,500
See Where to Buy Infinix HOT 8
6. Infinix Hot 8

Features of Infinix HOT 8 (X650D)
RAM: 3GB
STORAGE: 32GB
USES MEMORY CARD: Yes
SCREEN SIZE: 6.6 Inches
SCREEN RESOLUTION: 720*1600
ANDROID VERSION: Android 9 Pie
FRONT CAMERA: 8MP
BACK CAMERA: Tripple Camera, 13MP+2MP+QVGA
IS IT 4G PHONE: Yes
FINGERPRINT: Yes
NUMBER OF SIM CARD: Two
PROCESSOR: MT6761
BATTERY CAPACITY: 5000mAh
PRICE:

₦ 41,000
See Where to Buy Infinix HOT 8
7. Infinix Note 5 Stylus
Features of Infinix Note 5 Stylus (X605)
RAM: 4GB
STORAGE: 32GB
SCREEN SIZE:  6-Inch FHD+
RESOLUTION: 1080×2160 Pixels
ANDROID VERSION: Android One
FRONT CAMERA: 16MP
BACK CAMERA: 16MP
IS IT 4G PHONE: Yes
USES MEMORY CARD: Yes
DOES IT HAVE FINGERPRINT: Yes
PROCESSOR: Octa-Core
BATTERY CAPACITY: 4000mah
PRICE: ₦ 40,950
See Where to buy Infinix Note 5 Stylus (X605)
---
Recommended: Cheapest Best Android Phones in Nigeria
---